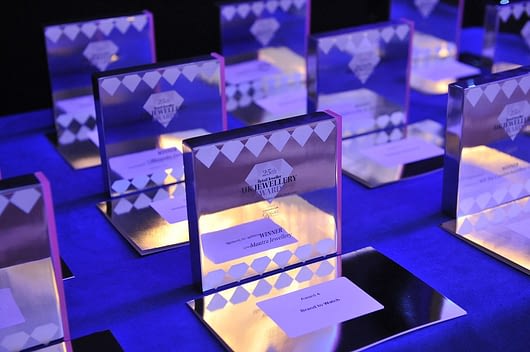 With entries for Retail Jeweller's UK Jewellery Awards 2021 now open, we asked Ruth Faulkner, editor of Retail Jeweller, for some top tips on how to write a winning entry. Although these apply to the UK Jewellery Awards, they are relevant for most awards ceremonies, whether national or local.
As with many awards ceremonies, the UK Jewellery Awards is an annual event. So Ruth says an important place to start is that, "judges want to see what your company has done during the 2020/21 year, that sets you apart from the competition. Set out for the judges what you did that was innovative during the period being judged, as opposed to other years/time periods."
For this year's UK Jewellery Awards, Covid-19 restrictions on your business have been accounted for in the entry criteria/questions. In each category, you will find entry questions specifically designed to determine how your company responded to the pandemic. "So, please don't think that just because your business was closed, you are not eligible to enter," she says.
"Answer every question on the entry form as fully as possible but do not exceed the word count. A long entry doesn't always equal a good entry. If a particular entry question is not applicable, please make this clear."
And finally, provide the judging panel with tangible examples of successes in your entry, so rather than just saying "by doing ABC we increased sales", it is better to say, "by doing ABC, we saw sales increase by XYZ compared to the previous year". Try to back up every claim you make on your entry with examples or statistics.
The CMJ is proud to be supporting the UK Jewellery Awards 2021 by sponsoring the Retail Team of the Year category. You can submit your entry via the UK Jewellery Awards website – the entry deadline is 23 April 2021.