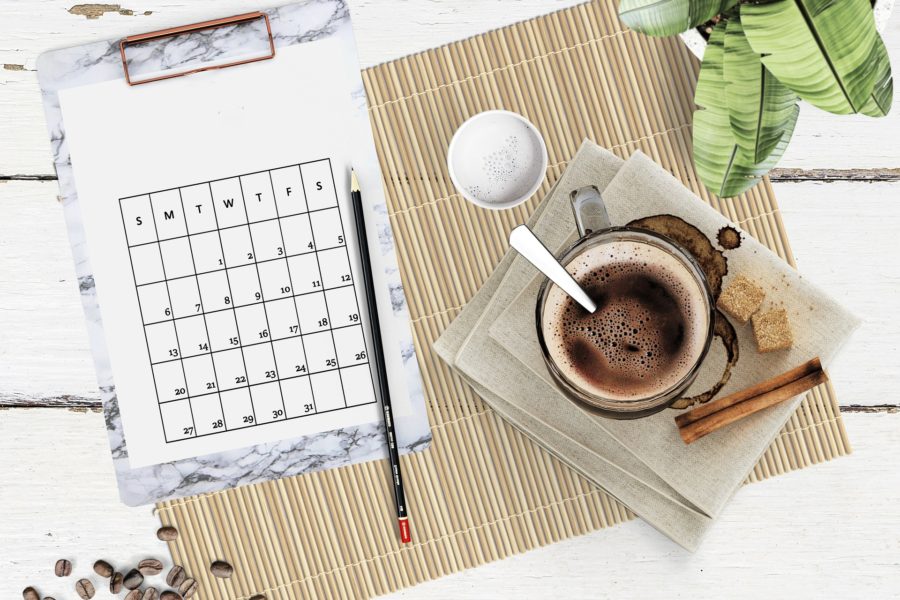 It comes as no surprise that the online and digital world is growing every day; from consumers browsing and shopping online to following businesses and brands on social media. It is therefore more important than ever that in today's world, businesses keep a level of engagement going with those consumers to ensure they are always under their nose.
With over 3.1 billion social media users in the world, most businesses have made the move onto social media but it can be easy to get confused when it comes to planning and scheduling posts. Here are some top tips for how to put together a social media calendar…
Where do I plan what I am posting?
Typically, social posts will be populated in a calendar. This can be done weekly or monthly, but plotting your posts in a calendar will help you visualise what is going to be posted over the week or month. You can create your own calendar on an excel spreadsheet or populate your posts on a work calendar, whatever works best for you.
If you post on a number of platforms (Facebook, Instagram, Twitter, LinkedIn etc.), differentiating what you are posting on each platform is important. You can do this by creating a row for each platform or colour coding your posts according to what platform you will post on (dark blue for Facebook, pink for Instagram etc).
How often shall I post?
This can differ week to week depending on a number of factors, however typically the number of times to post on social media are:

– Facebook: 1-2 times a day
– Twitter: 3-10 times a day
– Instagram: 1-3 times a day
– Instagram Stories: 2-5 times per day
– LinkedIn: 1-2 times per week
What do I post?
So you've decided how often you want to post, now you need to find your content. This will depend on your marketing strategy and what you want from social media however typical posts can include:

– Images and videos of product
– Case studies and stories
– Highlighting national awareness days
– Educating your followers about what you do
– Keeping them in the loop with changes within the business or industry
Using images and videos will give your social media more of a personality and keep your customers engaged for longer.
Once you've decided on your content, you can populate this on your calendar so that you know what you are posting on which day.
Feeling confident? Great. Here are some extra social media top tips:
– Link your posts to your website to increase traffic, this may lead to a purchase.
– Use hashtags. This connects social media content to a specific topic, event, theme or conversation so that people beyond your following can find your posts.
– Analyse your results to see what is working and what isn't.
– Think about integrating shopping into your social platforms (e.g. Shopify)
– Keep your content fresh and keep posting, it takes a while to build up a following!