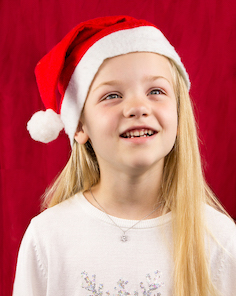 This winter, Gecko Jewellery is proud to be supporting the magical Kidsmas campaign, to help leading charity Barnardos in their plight to ensure vulnerable children are happy, safe and cared for.
To help raise money for the Barnardos Kidsmas campaign, Gecko Jewellery have been truly honoured to design a range of fun and sparkly Christmas inspired jewellery lines to support this magical cause. Kidsmas is a heart-warming campaign we can all be involved in, and Gecko is proudly donating 50% of the profit of each of their new Kidsmas jewellery gift packs to the cause.
Through purchasing a Kidsmas pack to stock in your store this winter, you will be helping to give life-changing support to children whose circumstances will deprive them of a happy Christmas this year; by giving them the expert support, kindness and care they truly deserve.
The impact of Covid 19 means children will be struggling even more this year, but every contribution aids Barnardos in giving these children a happier Christmas and a brighter future.
Each Kidmas pack comes complete with 8 pieces of Barnardos Kidmas jewellery and is supplied with branded gift packaging and a POS display. The pack costs £48 plus VAT, with 50% of the profit to be donated to Barnardos.
Gecko's sales team will have samples and POS imagery to show you from the end of October. Please call 01376 532000 or visit our website www.geckojewellery.com for further details.