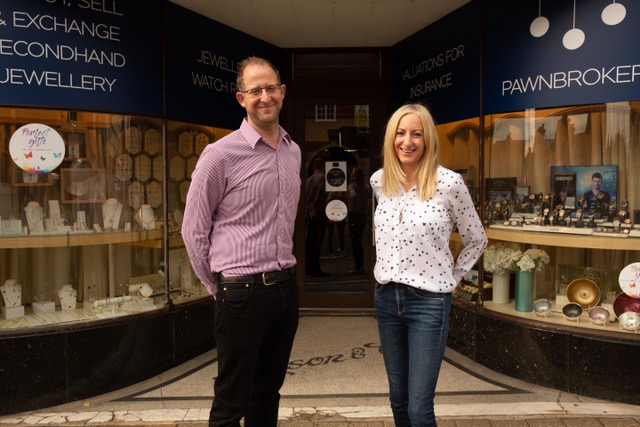 Cohens Jewellers is thrilled to feature as part of a Google advertising campaign #DearLocal promoting local businesses this week. Previously known as 'D&M Cohen', the company recently rebranded as part of its 50th anniversary on the high street.
The north London business was personally chosen by Anthony Joshua, a customer and friend for many years, as part of a campaign highlighting several businesses in Temple Fortune, NW11, where he used to live. 
Co-owner Robert Cohen said: "We were honoured to be chosen by Anthony Joshua to feature in the advert, especially as this year we celebrate fifty years since my father and grandfather opened the shop in Temple Fortune.  Filming this advert created so much excitement on the high street – that's a huge bonus to us, as the exposure hopefully encourages people to shop locally with businesses like ours."
Natalie Werter, co-owner added" "Fifty years on an ever-changing high street is a huge achievement for any independent business nowadays and we had so many special events planned in celebration this year. Unfortunately, due to COVID-19 and a three month closure, things haven't gone quite as planned, but we hope to be able to celebrate towards the end of the year and reward our loyal customers for their patronage over the years."
Temple Fortune is a busy high street with a mix of independent shops nestled amongst well-known high-street stores. Look out for the advertising campaign launching on 26 October.