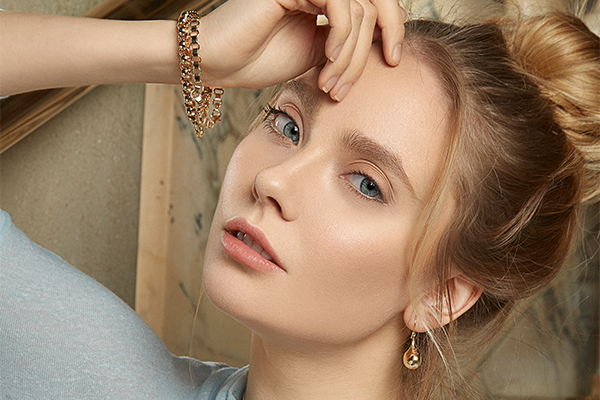 Jewellery wholesaler, Gecko Jewellery, has refreshed its popular Elements Gold range, replacing low volume items with pieces inspired by new and emerging trends, as well as in response to retailer and customer feedback.
This June, Gecko have almost doubled the volume of new products, adding 130 new pieces to the Elements Gold collection, with inspiration from the Italian city of Venice.
Some of the key pieces include a morganite teardrop set with diamond surrounds set in rose gold, a statement open rose pattern diamond pendant and earring set, and a classic, heavy-weight gold pendant and earrings.
The collection also now includes extensions of existing best-sellers in precious stones and pearls, as well as brand new pieces playing into trends for chunkier, more decadent pieces.
Creative Director Desiree Pringle explains the motivation behind such a substantial refresh: "The increase in the range is an indication of our commitment to our retailers to provide them with collections that are highly saleable. Customers love Elements and we had received feedback that they also wanted to see more luxurious products included in the range to cater for that customer wanting to spend at a slightly higher price point.
We also wanted to increase choice in the core Elements collection for retailers. This new range ticks both boxes. We have added weightier gold pieces, increased diamond count, and used larger semi-precious stones and pearls, which has allowed us to stretch price points. Previously, the highest SRP for this range was around £700. Now it is £1,000 – a significant shift that provides much more flexibility."
Visit www.geckojewellery.com for more information.