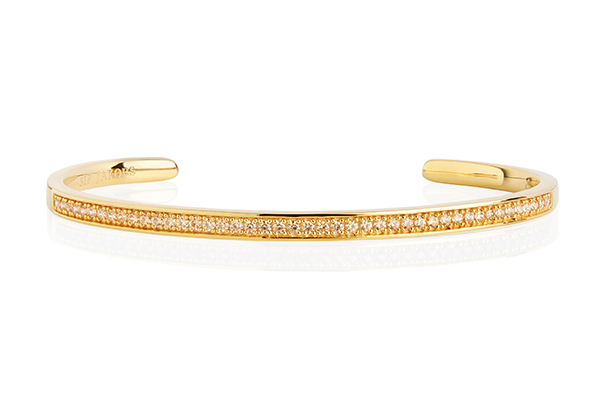 Sif Jakobs Jewellery is enhancing the service it offers customers who want to tell a personal story
with its latest range of jewellery.
A new customisation service will be introduced with the Spring/Summer 19 collection, offering customers the opportunity to have the brand's stylish designs engraved for the first time.
The SS19 collection will consist of three main collections; Follina, the Rainbow Magic and Candy Colours. The primary collection is Follina, a simple and elegant set of stylish necklaces, rings, bracelets and earrings, in sterling silver and gold-plated silver, which are available for engraving.
Follina consists of round or square charms and pendants, some of which have a frame of sparkling zirconia stones to add a little extra glamour, with room to write a personal message. The collection is perfect for special occasions, anniversaries, or as a symbol of a particular event in one's life. It is also the ultimate gift of love to prove that you will go the extra mile to give a unique gift to the one you love.
"We are very excited about our new offer. It opens up new opportunities with the jewellery and I love that our customers can now wear our jewellery with their own unique story. Engraving is such a beautiful thought and provides so many opportunities for involving our customers and getting to know them better," explains founder & creative director, Sif Jakobs.
The new engraving service gives Sif Jakobs Jewellery's customers the option to write short messages, add motifs or even include a hand-drawn doodle to their jewellery to make their piece truly unique and add an element of individuality.
The Rainbow magic collection at Sif Jakobs Jewellery also continues as several amazing multi-coloured new versions are introduced in the SS19 collection. Existing hero designs have been sprinkled with a splash of Rainbow colours, offering some of the most loved pieces such as Biella and Novara in this cool summer version.
Candy Colours Sif Jakobs Jewellery is taking the love for colours even further by extending the colour scheme with a range of full candy coloured styles. Red, pink, yellow or blue zirconia stones will be dominating in several of the brand's bestsellers such as Valiano bangle, Bovalino hoops and Ellera mini hoops, adding a striking, colourful alternative to the white and rainbow variations.
"Colours are here to stay in my collections. The colours have had a huge impact on our brand
and I have become very fond of them, which is why we will also introduce items in full colours, to mix with rainbow or even the white zirconia pieces," adds Sif Jakobs.