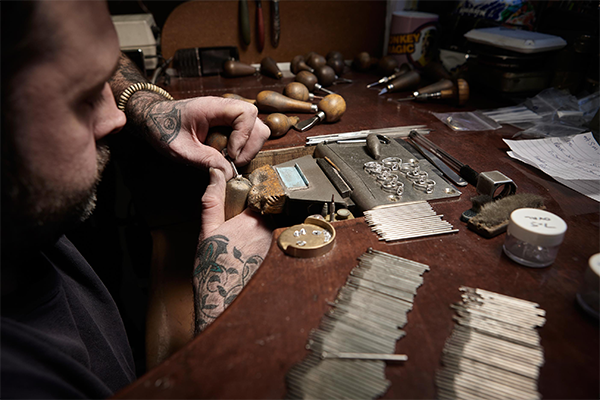 Fine jewellery manufacturer Hockley Mint has pledged to help its retail customers have a merry Christmas this year, promising a quick turnaround time on production to ensure that even the latest orders will be fulfilled in time for Christmas wherever possible.
Based in the heart of Birmingham's Jewellery Quarter, Hockley Mint employs the very latest casting processes to ensure that it can maintain highest levels of quality and a quick turnaround. Its on-site sub-office hallmarking facility also means that items can be manufactured and hallmarked on the same day if necessary.
Poppy Elder, creative manager of Hockley Mint, said: "We know the high street is tougher than ever at the moment, so we want to use our facilities as a British manufacturer to support retailers and fulfil as many orders as we can right up to Christmas. Our advantage is that we are not beholden to factors such as shipping as everything is manufactured in house, so even once our official cut-off date for last orders has passed if there is any way we can possibly get a job through for our retailers, we will."
Hockley Mint, which won the award for Jewellery & Watch Supplier of the Year at the NAJ Awards 2017, will close for Christmas at 1pm on Friday 21st December.