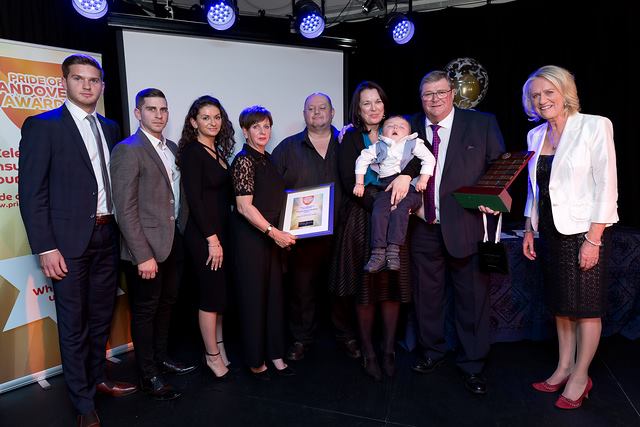 Hampshire-based independent David Mellor Jewellers has sponsored local award, the Pride of Andover Awards, as Headline Sponsors for the sixth year in a row.
The awards celebrate the town's unsung heroes who make such a big difference in the community, with a number of categories included in the awards ceremony which took place on Wednesday 24th October. The evening event was presented by BBC South Today's Sally Taylor and featured 200 individuals and business representative from the local community come
The jewellers sponsored and presented the prestigious Spirit of Andover Award to two winners this year, Tony & Claire Noakes of the Abel Foundation. The aim of the Foundation is to raise awareness of mitochondrial disease and to help other parents and children in the same situation, following the birth of their son, Abel, who was diagnosed with the disease.
The Mellor family commented: "The Pride of Andover Awards has, for yet another year, recognised those that put other people first and offer something truly special to those around them. A humbling date in the calendar that we really look forward to every year…Wednesday's evening brought us tears, laughter and a great deal of warmth."