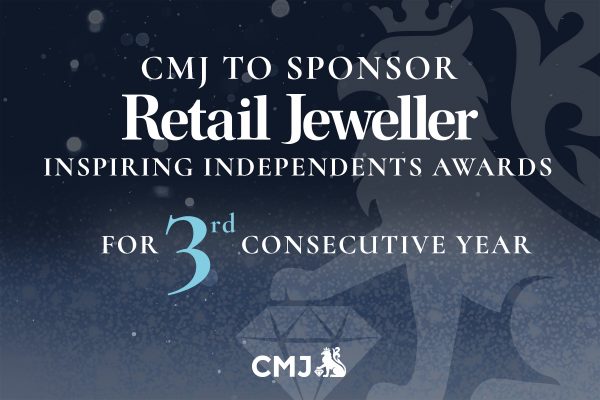 Retail Jeweller, a magazine that provides news and insight to the jewellery and watch industry, opened its entries for its "Inspiring Independents Awards" in July.
The event, which is in association with CMJ, recognises the most inspiring independent retail jewellers in the UK and Ireland. A dedicated lunchtime awards and networking ceremony will be taking place to mark the event in London on October 4th.
Terry Boot, chief executive of CMJ, will be a keynote speaker at the ceremony and will share details about how CMJ supports the future of independent retailers.
This will include a quick update about CMJ's new website, which will enable its members to have greater and quicker access to tools to manage their business, and its findings from its "retail report" which will be included in CMJ bags or can be downloaded here.
Terry said: "We're delighted to be sponsoring the Inspiring Independents Award for the third year running.
"CMJ is focused on providing a successful future for independent jewellery and watch retailers in the UK and Ireland, and the awards ceremony champions professionals in the industry that are making a real, positive difference.
"We recognise that independent retailers are stronger together, and we exist to engage with more and more retailers to create a sustainable, profitable future.
"This is why we've launched our new retailer and supplier platform to provide the support they need to free up their time to focus on their customers, and it's why we commissioned a survey to analyse consumer buying habits, to share key details on how retailers can enhance their business operations to boost their sales."
For more information about the event, read Retail Jeweller's article here, and to discover how you can benefit from CMJ's support, click here.