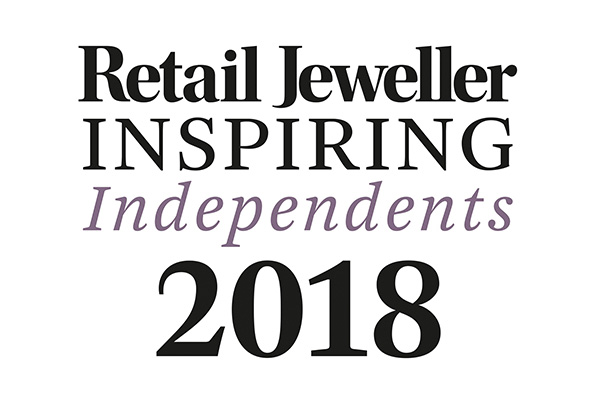 The winners of this year's Inspiring Independents awards have been announced at a dedicated lunchtime ceremony, celebrating the country's top 100 retailers. Retailer Jeweller unveiled the awards at London's Grange City Hotel last week (October 4), in partnership with the Company of Master Jewellers.
The big winner at the awards was Peter Wong and his team at Wongs Jewellers, who won both Boutique Retailer of the Year and Business Owner of the Year.
Scooping the leading independent retailer of the UK for a second time was jeweller Hugh Rice, a family run company based in Yorkshire. The retailer was commended for their commitment to customer service and experience, as well as its dedication to its own staff development and training. The jeweller also topped the list back in 2015.
Other winners at the event included jewellers Sarah Layton who collected the award for Branded Retailer of the Year.
Regional highly commended retailers were Laings for the Scotland and Ireland region, Hugh Rice for the North, Lumbers for the Midlands, Drakes for the Southwest and Wales and Wakefields for the South.
The complete list of 2018's top 100 Inspiring Independents will be available with the November issue of Retailer Jeweller, which should be delivered by October 18 for subscribers.
The team here at the CMJ would like to wish everyone a huge congratulations on their listing!