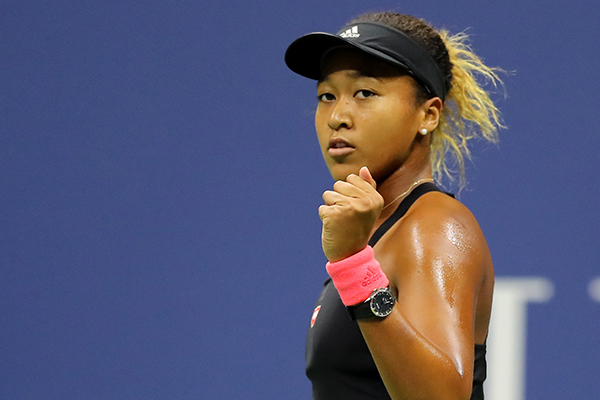 New CITIZEN global brand ambassador Naomi Osaka of Japan has become the first Japanese tennis player to win a Grand Slam tennis tournament.
In the same spirit of striving to become ever better, tennis professional Naomi Osaka is the ideal "Better Starts Now" symbol to demonstrate an uncompromising drive to become the top of her game worldwide without the pretension that sometimes comes with fame and accomplishment.
Toshio Tokura, President and CEO of CITIZEN Watch Co. Ltd, commented: "I'm honoured to have Naomi Osaka join us as our new brand ambassador. Her dynamic spirit of advancing forward shares the same essence of our brand 25th August 2018, The Kitano Hotel New York spirit. People around the world are taking notice of her powerful moves and imagination. Likewise, we would like to demonstrate exciting new products based on expertise and innovation."
"I am delighted to be a part of the auspicious team of CITIZEN brand ambassadors," adds Naomi. "Better Starts Now fits perfectly with my philosophy of taking on new challenges to reach the top of the world as a tennis sports representative. I hope my CITIZEN watch becomes a personal lucky charm from now on" she adds.
CITIZEN continues to support athletes of various sports from figure skating, table tennis to rugby, who represent not only Japan but other countries as well, in their pursuit of sports excellence.