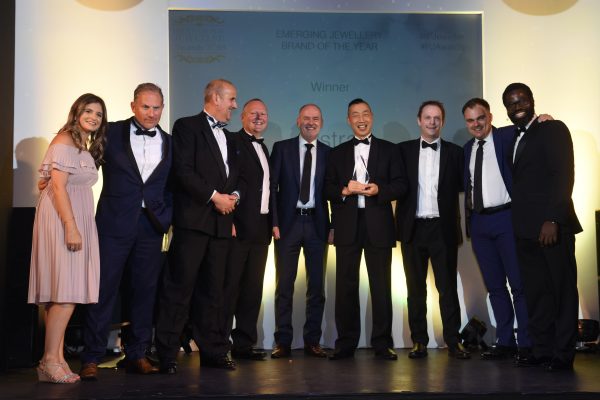 New Zealand jewellery brand ASTRA has won the award for Emerging Jewellery Brand of the Year at London's Professional Jeweller Awards 2018.
The second annual Professional Jeweller Awards took place at London's glamorous Bloomsbury Ballroom on Monday 3 September. The Emerging Jewellery Brand award, given for the first time this year, recognises new brands entering the UK market and hitting the ground running and is voted for by jewellery retailers.
Since its launch in the UK in 2017, ASTRA has taken the industry by storm with its selection of personalised jewellery. Just six weeks after its launch, ASTRA has opened 80 accounts, with the number of doors in the UK and Ireland now surpassing 120.
Richard Bulgin, Sales Director at distributor Jos Von Arx (UK) Ltd, said: "We are delighted to win this award and for the industry to recognise the success and potential of the ASTRA brand and also the hard work of our fantastic team. We are excited to drive ASTRA from strength to strength in the next 12 months by introducing our exciting new brand merchandising concept, deepening our partnership with existing accounts and introducing the brand to many new retail doors. We see a very bright future ahead for ASTRA in the UK as it continues to capture both retailers' and consumers' imagination."