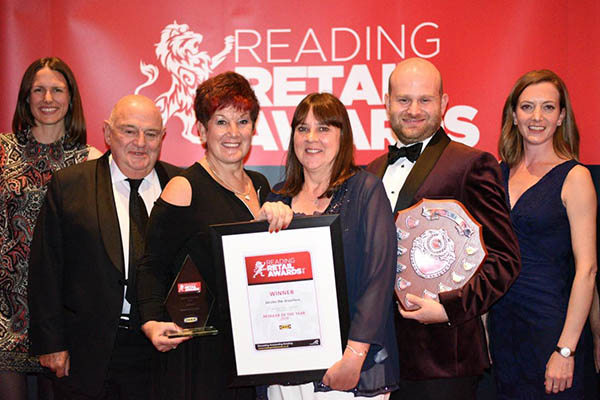 Family-owned independent retailer Jacobs the Jewellers was crowned Reading's Retailer of the Year at the Reading Retail Awards on Saturday, 22nd September.
During a glittering evening celebrating retail talent in Reading and across Berkshire, Jacobs scooped the evening's most coveted prize. The award was presented to the Jacobs team by the previous year's winner – IKEA. This award is the most prestigious of the event and is selected from all businesses in the area by a panel of experienced retail professionals. This year there were over 3000 entries!
Judges praised the independent jewellers for their exceptional service, regional client attraction and high-quality range of jewellery, watches and gifts. The connection Jacobs holds with the Reading community was also highlighted, notably the families' charity work which this year has seen its 'Seventy for Seventy' campaign raising £70,000 for the Royal Berkshire Hospital Charity, as part of the jewellers 2018 seventieth birthday celebrations.
Adam, Ian and Adrienne Jacobs commented on the win: "We're just thrilled to bits – the award came as a complete surprise. We'd like to give a huge thanks to our brilliant team who have played a big part in this achievement. At the heart of the business are our customers and the Reading community – they've allowed us to serve them over the years and keep coming back: we're grateful to every single one. Hopefully we can raise the funds we set out to achieve a year ago to put the icing on the cake too!"