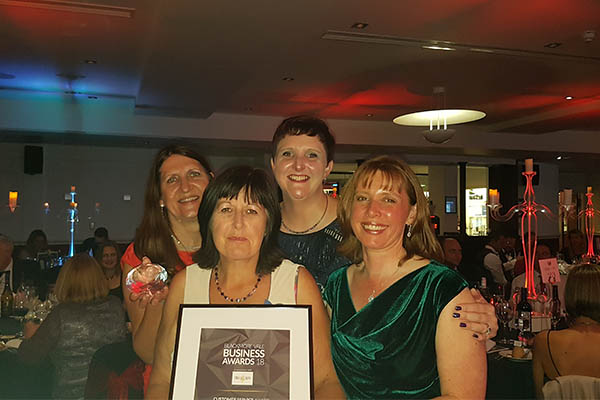 Forum Jewellers, one of the Top 100 Independent Jewellers in the UK, has scooped an award at the Dorset Business Award ceremony.
Winning the Blackmore Vale Business Award for Customer Service amidst stiff competition, Broadstone-based Forum Jewellers took their team to the ceremony to celebrate amongst the finest individuals and businesses in Dorset. The criteria for the award saw judges looking for applicants that could demonstrate their understanding of how good customer service helps improve their business profit.
Helen Molloy, Forum's Director commented on the award: "To win the Customer Service Award is particularly special to the whole team at Forum as we really pride ourselves on our long-standing and well-earned reputation for excellent customer service and we are known for going the extra mile for customers." She continues: "Our business strategy has always been to enhance the retail experience and we're very proud to have had it recognised by our local business peers with this award."
The Dorset Business Awards celebrates the achievements of the regions businesses across all sectors, rewarding the high achievers, inspirational leaders and unsung heroes. This years awards featured 13 categories covering a diverse range of areas to ensure that their opportunities for everyone, whether you are a multinational or small, family run company.
This award follows on from the jewellers winning the Customer Experience award in 2017 at the Dorset Business Awards and also being shortlisted in Retail Jewellers & Professional Jewellers Awards in 2018. A huge congratulations to the team from everyone here at CMJ!