Gold is a staple in the jewellery industry, but a number of challenges have arisen for the industry as a result of the recent increases in gold prices. Gold prices are driven by supply and demand, and the demand for gold has increased by 18% in 2022 according to the World Gold Council. The main factor for this change is the Russia-Ukraine war. The changes that both suppliers and retailers will make as a result of this still need to be in line with customer expectations and buying habits, so a deep understanding of the data around customer spending is more important than ever.
Look at the two tables below. The first is from 2 December 2018 to 1 May 2019 and the second is from 1 December 2023 to 1 May 2023. The comparison demonstrates clearly how the price has soared so quickly compared to a few years ago when it was relatively stable.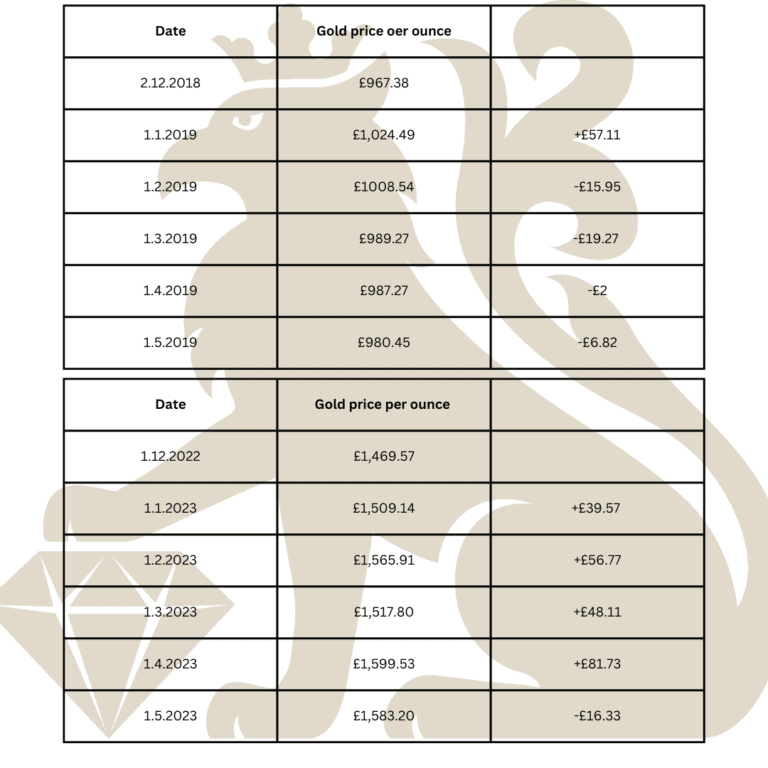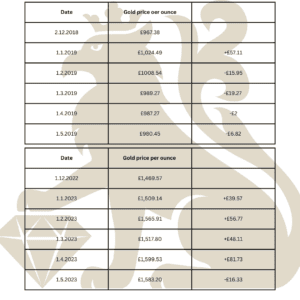 In May the price of gold hit a high point of £1,659.59. At the time of sharing this blog, the price of gold sits at £1597.35. This is how the price of gold has changed over the last six months.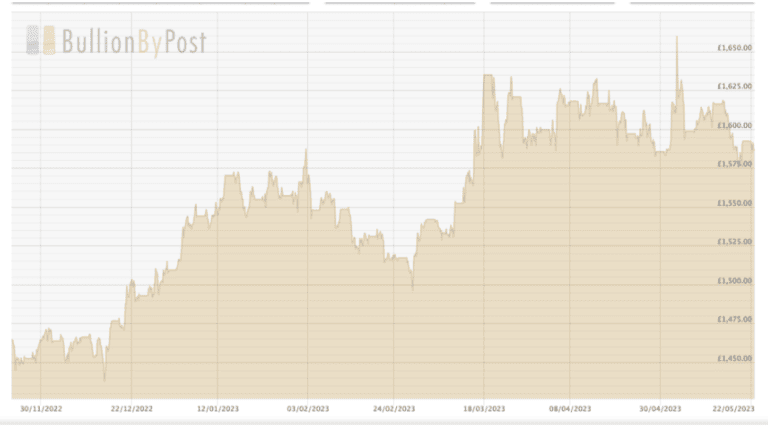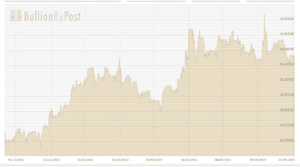 The dramatic price rises have caused issues for many jewellery retailers, who are facing higher prices from suppliers and having to pass these costs on to customers.
This issue is embedded further with the dramatic changes around how consumers are shopping and spending money. As shared in our March Data & Insights Report, which is exclusively available to our retailer members, consumers are doing more and more research online, with 62% of consumers using the Google search shopping tab to compare similar products and prices from different retailers.
It is therefore important to ensure you are offering the best pricing options to your customers while remaining competitive on the high street. Do you adopt the approach of repricing your existing stock to be more in line with the prices of newer pieces ordered at the higher gold price, thus ensuring your stock looks balanced and transparently priced? Or is this a risky and time-consuming move when the gold price can drop just as quickly – making your prices look inflated compared to your competitors?
If you plan on adjusting the price of the stock to reflect the changes in the price of gold, when considering adjusting the prices of your stock, according to Retail Minded magazine, the advice is to wait until there is a 10% change in the price of gold. If your store is already working with narrow margins, it recommends adjusting your store prices when the difference is 5%.
Retailers that offer bespoke jewellery design services need to consider how they are going to manage customer expectations around price. It is understandable that customers would assume a similar price point when enquiring if they have had previous bespoke pieces in store, so here it is essential for staff to be confident when justifying the price, as well as having alternative solutions to suggest, such as alternative metals or carat weights, or combining gold with other metals such as silver.
This is how the price of platinum has changed over the last six months.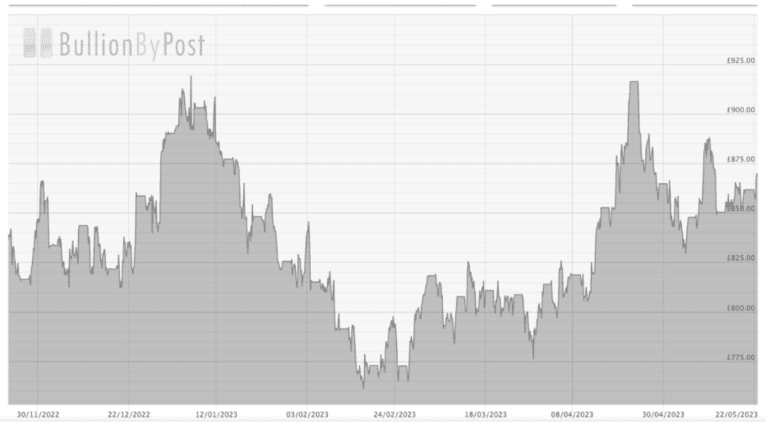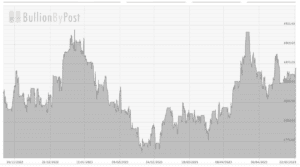 This is how the price of silver has changed over the last six months.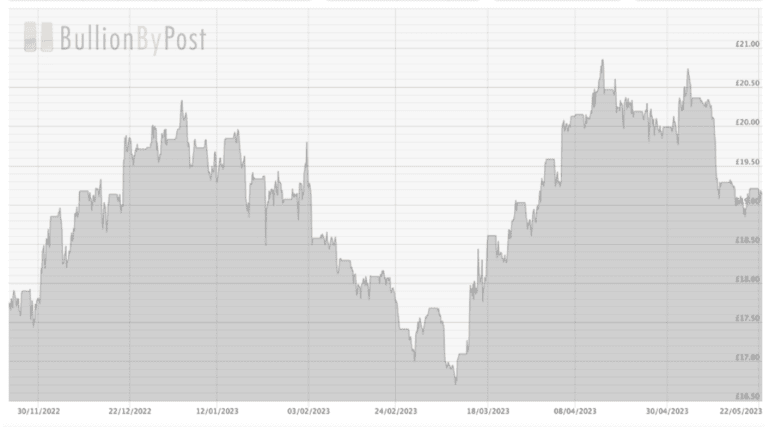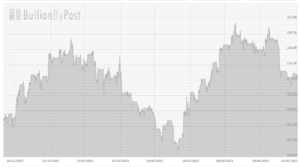 With consumers noting a rise in the price of gold jewellery, many are shifting towards bespoke orders – remodelling pre-owned pieces to avoid incurring excessive additional costs. Jewellers can also capitalise on high gold prices as an opportunity to assess and scrap slow-moving products.
For retailers with a workshop, it is more important than ever that gold and other precious metals aren't wasted. Mastermelt, an approved supplier to the Company of Master Jewellers, processes precious metal scrap and all workshop waste, with its in-house team of reclamation experts committed to delivering the maximum returns to retailers. For more information on its reclamation service, sign up for its free 30-minute reclamation seminar.
The rising price of gold has posed many issues for jewellery retailers, especially those who buy and sell gold jewellery or offer bespoke jewellery services. However, this also provides an opportunity to secure your standing on the high street as an industry expert that can explain the reasons behind this price rise and offer solutions to consumers – as well as the opportunity to rationalise stock and scrap items that aren't selling.
To look at our most recent Data and Insights Report, please log into the members site and head to the Resources area.