The Company of Master Jewellers (CMJ) Spring Trade Event welcomed a record number of retail members through its doors on 5 and 6 March.
The two-day show returned to Birmingham, where members came together to trade and network. Once again, there was a range of exclusive commercial deals, such as increased discounts and extended payment terms, only available on orders placed over the course of the event. For the first time, the Company of Master Jewellers introduced a formal retailer networking event on the Saturday evening, with an interactive presentation from retail consultant Ed Ferris.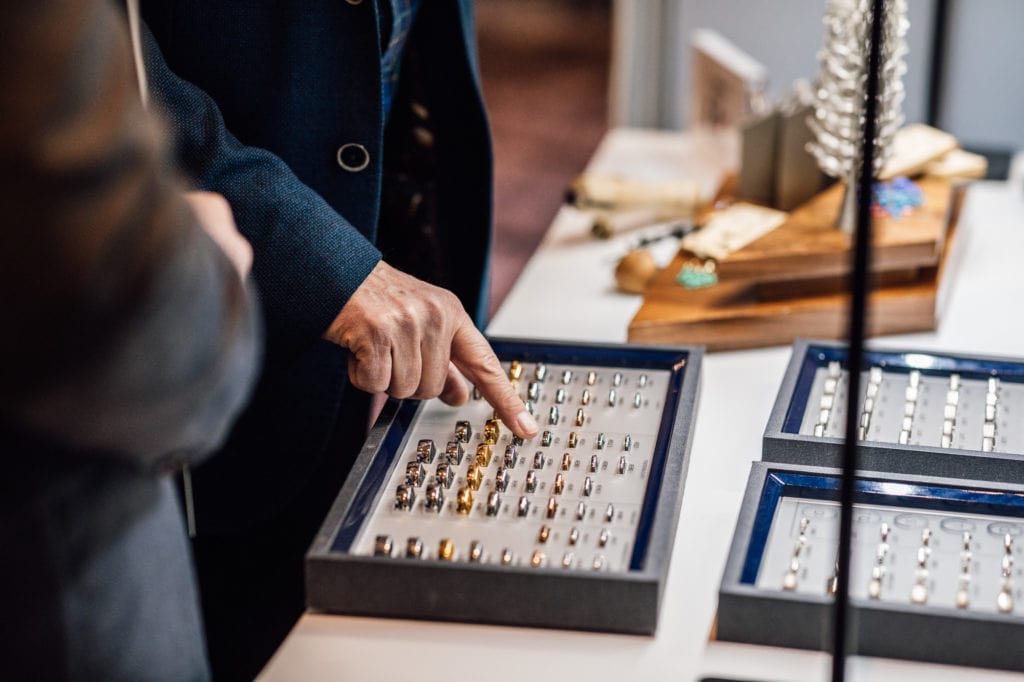 A number of market-leading new suppliers made their debut at the Company of Master Jewellers Trade Event in March, including Ania Haie, PDPaola, Giovanni Raspini, Philip Kydd and The Gem Academy, while a focused Digital Zone hosted a range of online specialists including Scene3D, Visualsoft and Lionsorbet. Steve Irvine of Lionsorbet also delivered an Introduction to the Metaverse seminar to a mix of retailer and supplier attendees.
Bernard Ungar, director of CMJ supplier Ungar & Ungar, said: "This is the busiest Company of Master Jewellers show I can remember, and I've been coming to them for more than 20 years. We have been delighted to catch up with lots of existing customers, but we have seen plenty of new faces too."
Andy Maine, director of new supplier Ania Haie, said: "It's been an absolutely phenomenal show for us. We have opened lots of new accounts including some new shop-in-shops. Lots of interest from retailers who already offer ear piercing but are looking for a high fashion product to satisfy customer demand for on-trend piercing and bonded jewellery."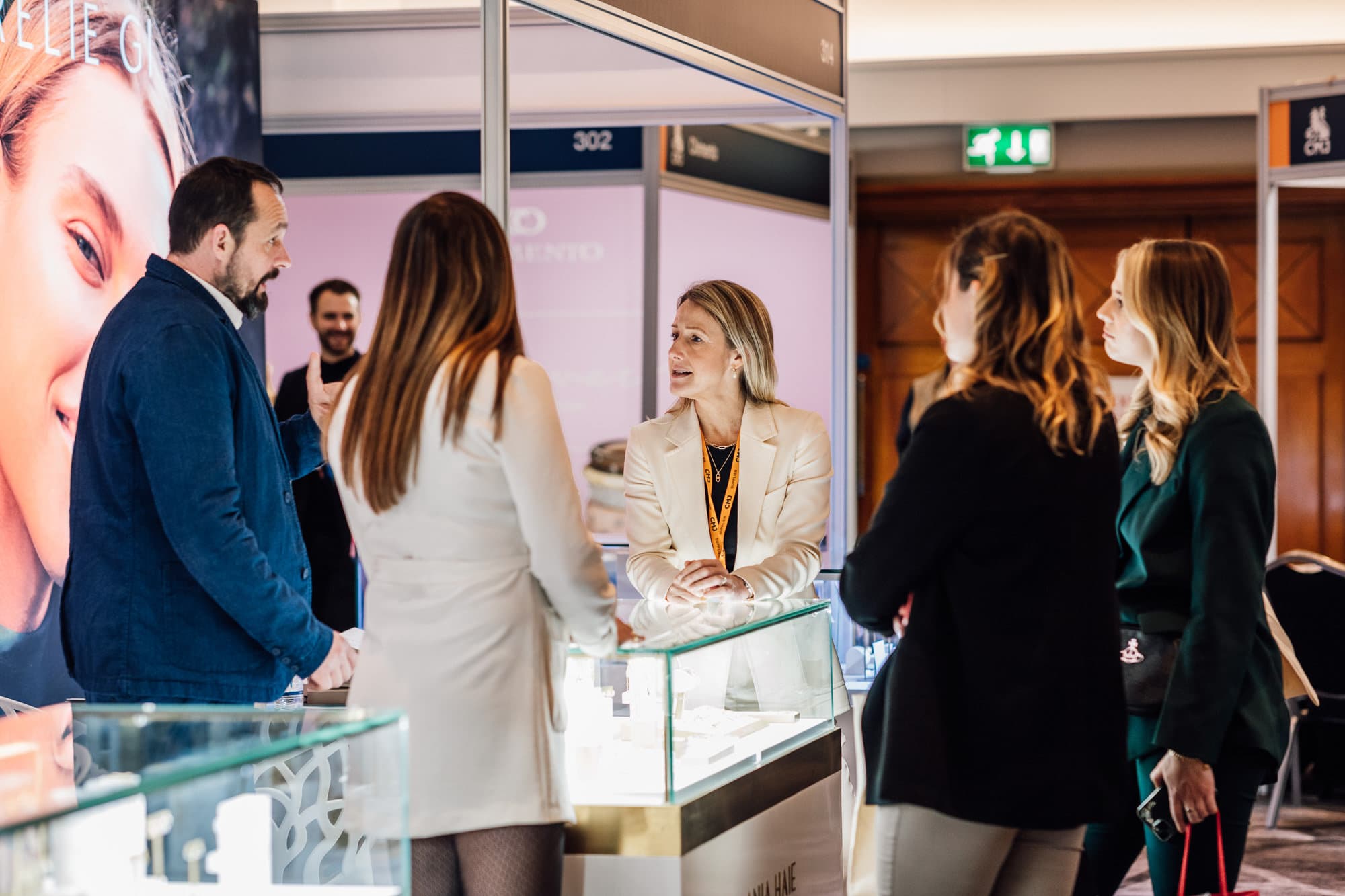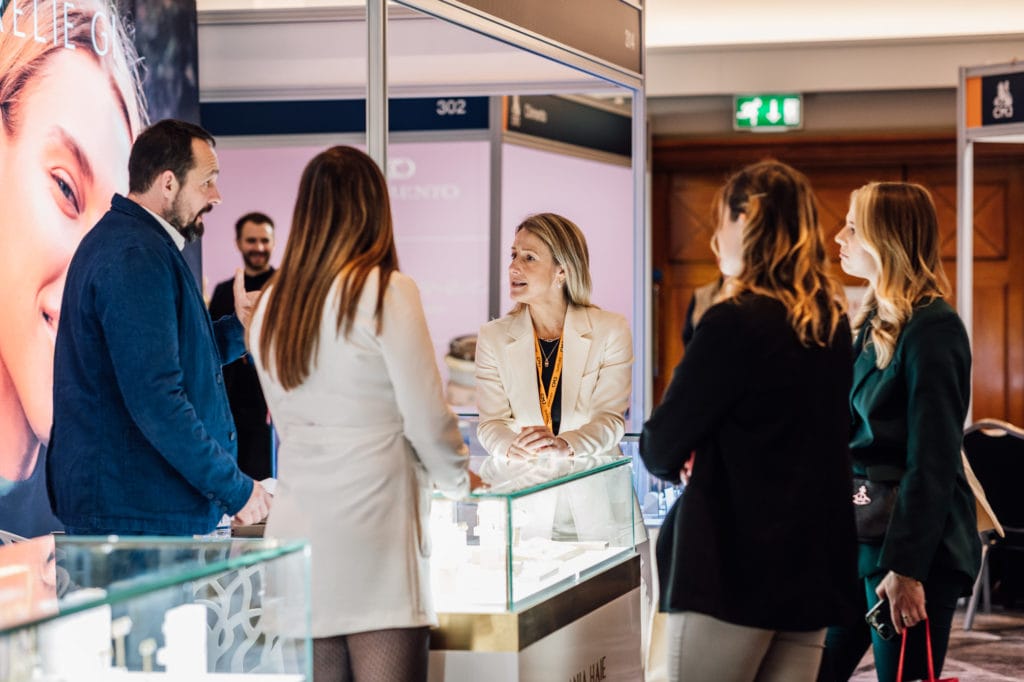 Ben Dunhill, sales director UK & Ireland of new supplier PDPaola, added: "The show has been a triumph as our launchpad to Company of Master Jewellers members. There has been a real electricity in the halls and it's been great to see that excitement back at trade shows. The support from the Company of Master Jewellers in the lead up to the show was flawless."
At the CMJ's Sunday black-tie evening event, guests were treated to a performance by Britain's Got Talent winner Richard Jones, who wowed the audience with his mind-blowing magic tricks. Guests then took to the dancefloor to enjoy music from The Faithettes.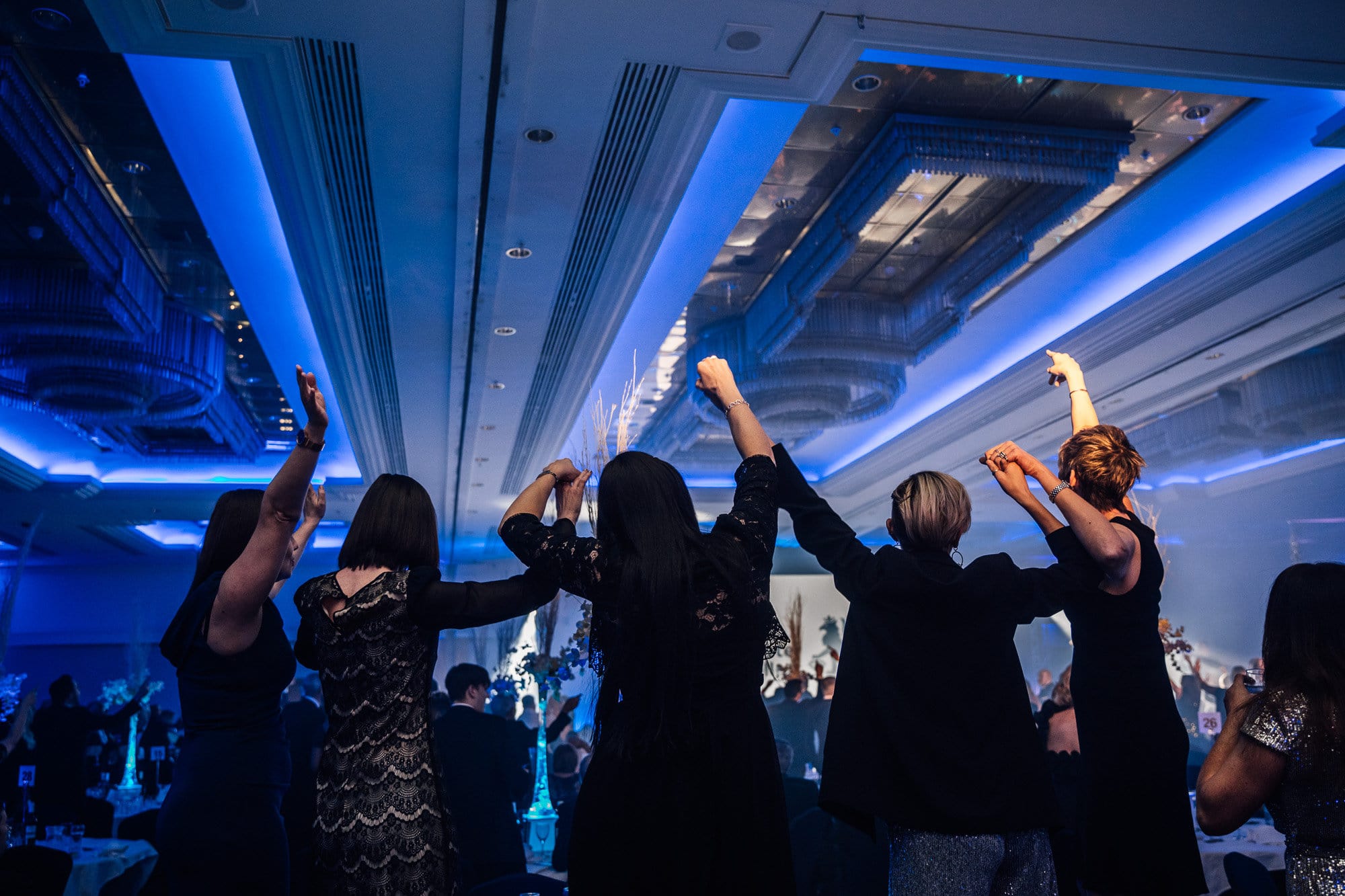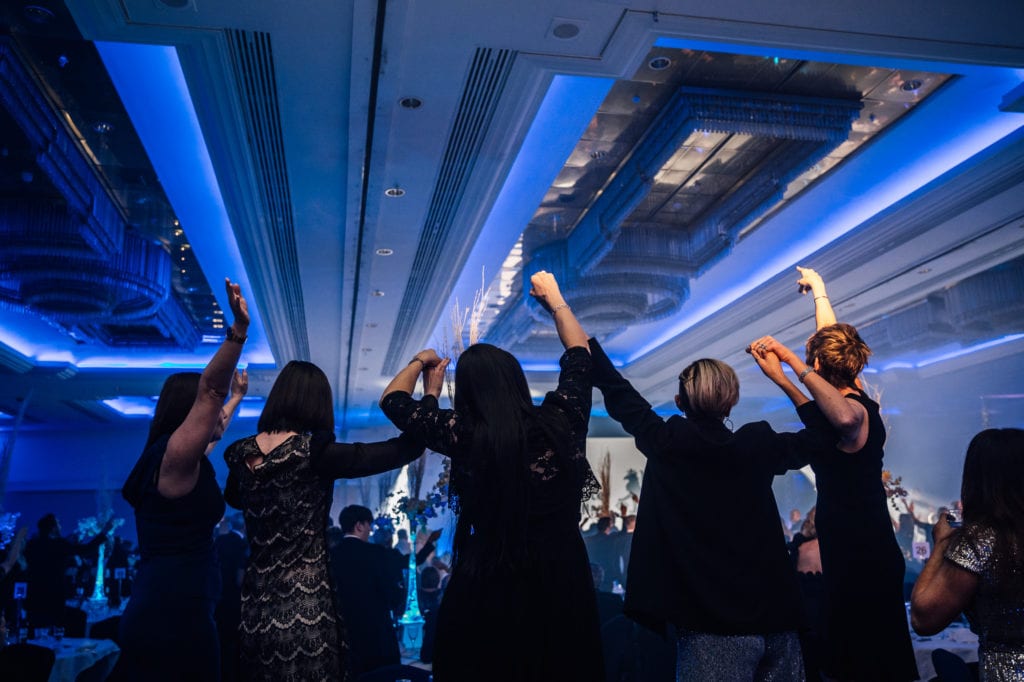 Mark Smith, CEO of retailer John Titcombe Jewellers, which has stores in Bristol and Cirencester, said: "This was my third visit to a Company of Master Jewellers Trade Event and they keep getting better. The show was well organised with a great turnout of suppliers and retailers. The talks were useful and informative and the evening event was great fun; the magician was amazing!"
Sophie Guess, director of L Guess Jewellers, which has stores in Littlehampton and Rustington, agreed: "As new members we attended the meeting with some of our management team. We all thoroughly enjoyed it and have not only come away with new stock and ideas but also inspiration from guest speaker Ed Ferris. The black-tie evening event was a fantastic opportunity to network with other retailers and suppliers on a more informal level. Thank you to the team at the Company of Master Jewellers for an all-round fabulous weekend with plenty of business carried out."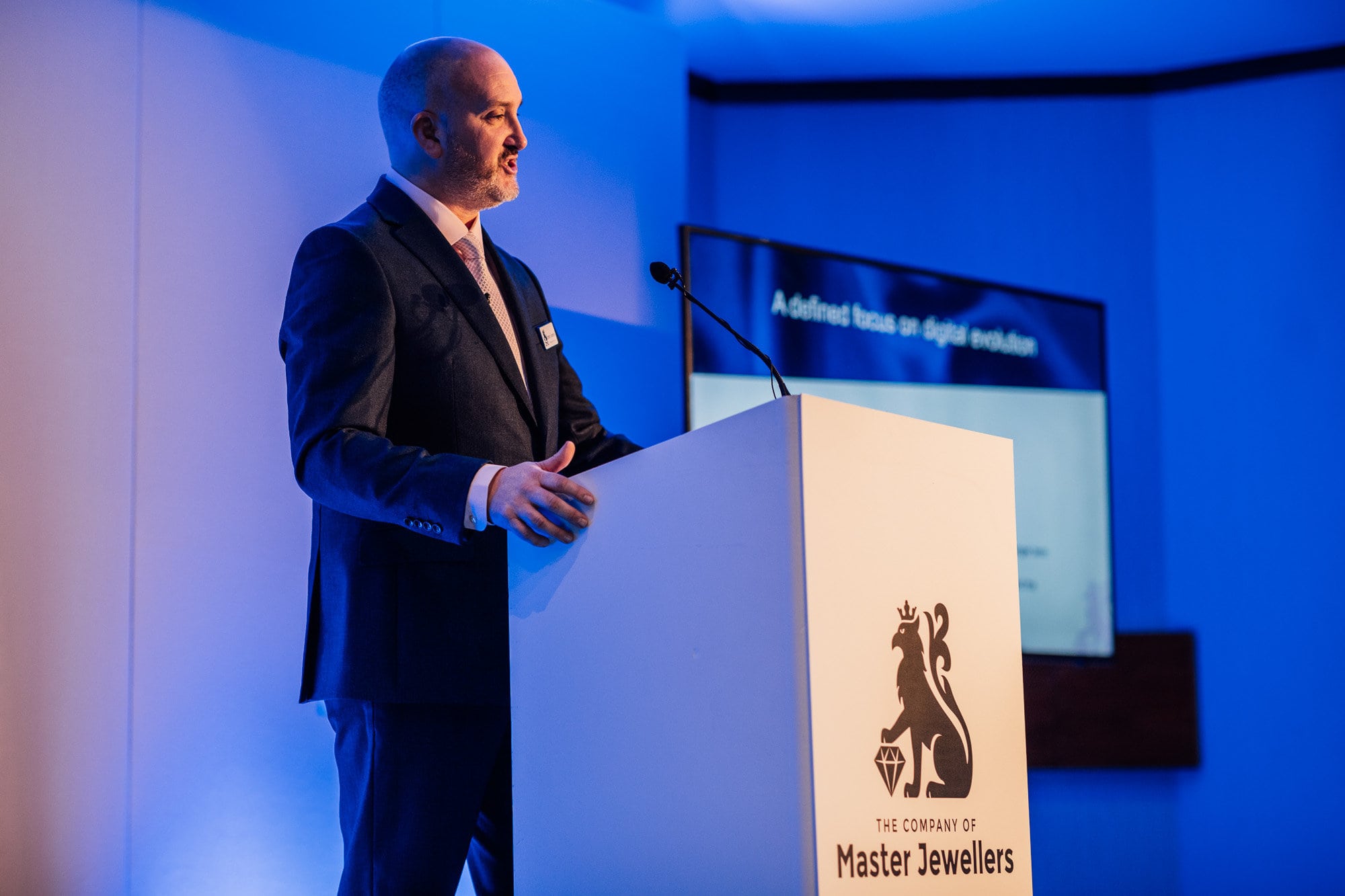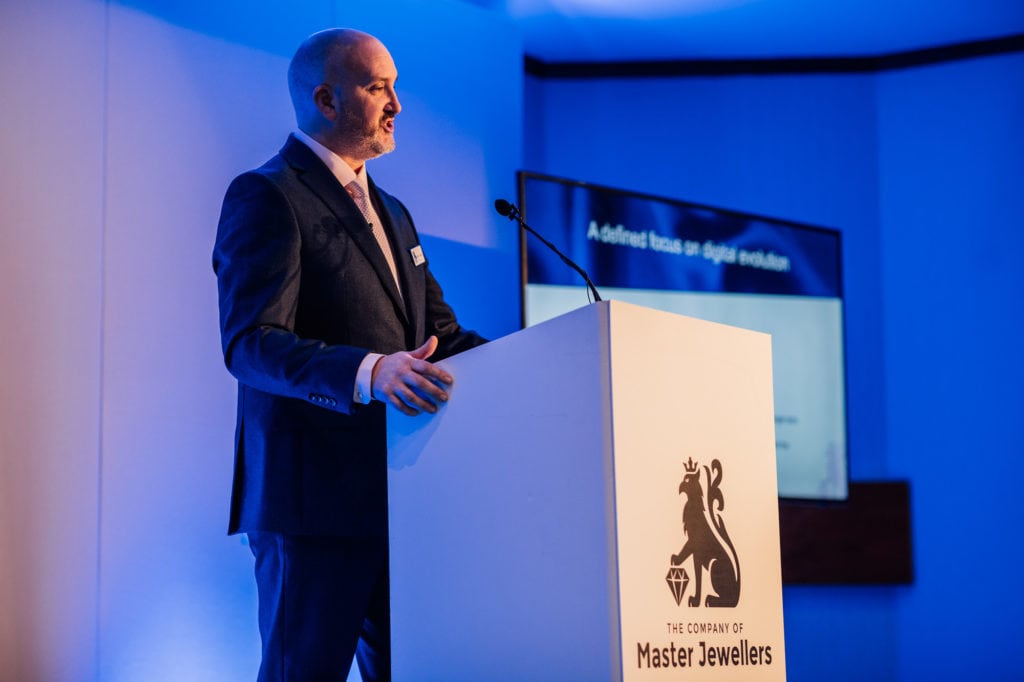 Emmet Cummins, managing director of the Company of Master Jewellers, said: "This event placed an increased emphasis on preparing our retailers' businesses for the future. It is precisely what our members want us to support them with and this was evident with the high attendance over the weekend. There is no doubt there is a steely determination amongst our members to navigate their way effectively through the current climate and they soaked up all the initiatives and features the event had to offer. I also believe that there is still an air of optimism amongst the members and that was evident in the amount of trading overall, but it wasn't just retailers' existing suppliers who benefitted, there was a considerable level of trade done by retailers with new suppliers and new categories to their businesses.
"I have to say that the atmosphere was fantastic the whole weekend. I felt of the three shows we've held this side of the pandemic, the members worked and partied the hardest at this one. The team, the Board and I are really pleased we managed to host an event that seems to have struck a chord with the members."
The CMJ's Autumn 2023 Trade Event will take place on 10 and 11 September. Any independent jewellery retailers who would like to find out more about becoming a member of the CMJ should contact Amber Saunders, CMJ Director of Membership Development, on amber.saunders@masterjewellers.co.uk.