Giovanni Raspini is one of the newest approved suppliers to the Company of Master Jewellers, joining us ahead of the Autumn Trade Event. We talk to Chun Leung, UK country manager, to find out more about the origins of the brand and what plans he has to grow awareness in the UK via independent retailers.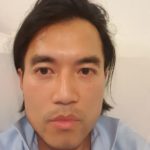 1. Can you give a brief background to the brand Giovanni Raspini?
Giovanni Raspini's creations are unique, entirely designed and created in the heart of Tuscany. For the last half century, Raspini has been focusing on its own personal style and values, translating its ideas into beautiful designs, handmade in Italy with lots of passion and hard work. Giovanni is an architect and designer, capable of translating his own values into silver jewellery and homeware, all creations have been designed with love using the antique lost wax cast technique.
Each of our creations is conceived, modeled, made and packaged exclusively in-house. Hand made with great care and infinite passion.
Giovanni Raspini has used his foresight and dedication to build a visionary world composed of exquisite forms, fire and silver. Half a century of business experience studded with achievements and new perspectives, with the same inexhaustible desire to find the beauty in everything, to bring it into people's lives and create beautiful pieces to be worn.
2. How have the past 12 months been for your business in the UK and internationally?
Overall, the house of Giovanni Raspini has had record turnover through its growing wholesale network, and flagship stores.
Domestically in the UK, our retail has had a resurgence over the past 12 months, although there is still a lot to achieve considering we are in a post-lockdown trading environment. Our own boutique team has had to elevate its clientelling, with the domestic clientele generating much higher percentage contribution compared to pre-2020.
Being now recognised members of the CMJ and the National Association of Jewellers (NAJ) has certainly given us a feel of being part of a community in this industry. Where we already had the heritage and quality, we are now able to have enough attention to gain trust and investment from new end clients and partners alike.
The Giovanni Raspini support structure is brilliant and our distribution is poised to grow in mainland Europe as well as in the UK. The most important part of new partnerships is to join with a long-term vision, as the quality and heritage of our team is there. Naturally businesses are busy with multiple partnerships and services day to day. So our goal is to not to be too overwhelming in terms of outreach, but to also ensure support whenever it is needed and encourage an active relationship as it is a mutual relationship.
Several countries already have a well-structured distribution with a network of over 500 authorised retailers. The company is distributed in the most important EU and international markets.  We are looking to develop the USA market too, where many final clients are looking for Giovanni Raspini during the visits to Europe or online. So we are ensuring the whole of mainland Europe and UK will be areas of sustainable growth.
3. Why is working with independent retailers in the UK so important to you?
With regards to independent retailers, we would like to increase our distribution organically, increasing our presence in the market and most important of all, establishing long-term relationships. As a brand we pride ourselves on supporting our retailers on a day-to-day basis, offering insights about the brand and marketing support. We have a dedicated PR and marketing team in London and in Tuscany with a specific strategy in place. We are visible in nationals, through advertising and press coverage in key publications. Celebrities such as Lady Gaga, Florence Pugh, Alesha Dixon and Oti Mabuse have supported our brand by wearing our collections.
4 .What plans do you have for your business for 2023?
To continue the growth of our retailer partner network, as well as strengthen our existing partnerships. We want to show at the UK jewellery shows and fairs, so keep your eyes peeled! We also want to ensure our own boutique gets to a more sustainable level by growing the client base, in the tough trading environment in the capital, and increase our general brand exposure with the general public and trade.
5. Tell us something about Giovanni Raspini that retailers might not be aware of.
A "destiny of beauty" makes Giovanni Raspini's creations unique.
All Giovanni Raspini's products come from a process of modelling which is done entirely by hand in Tuscany, Italy, using the lost wax cast technique. After that all the jewels are refined and polished entirely by skilled artisans. For some jewels we also use natural stones.
Our identity now is noticeably with women's unisex, and men's jewellery. We also offer a wide selection of charms, beads and complementary silver accessories. We started off manufacturing homeware, which we do still produce, now focusing mainly on picture frames, diffusors and champagne buckets.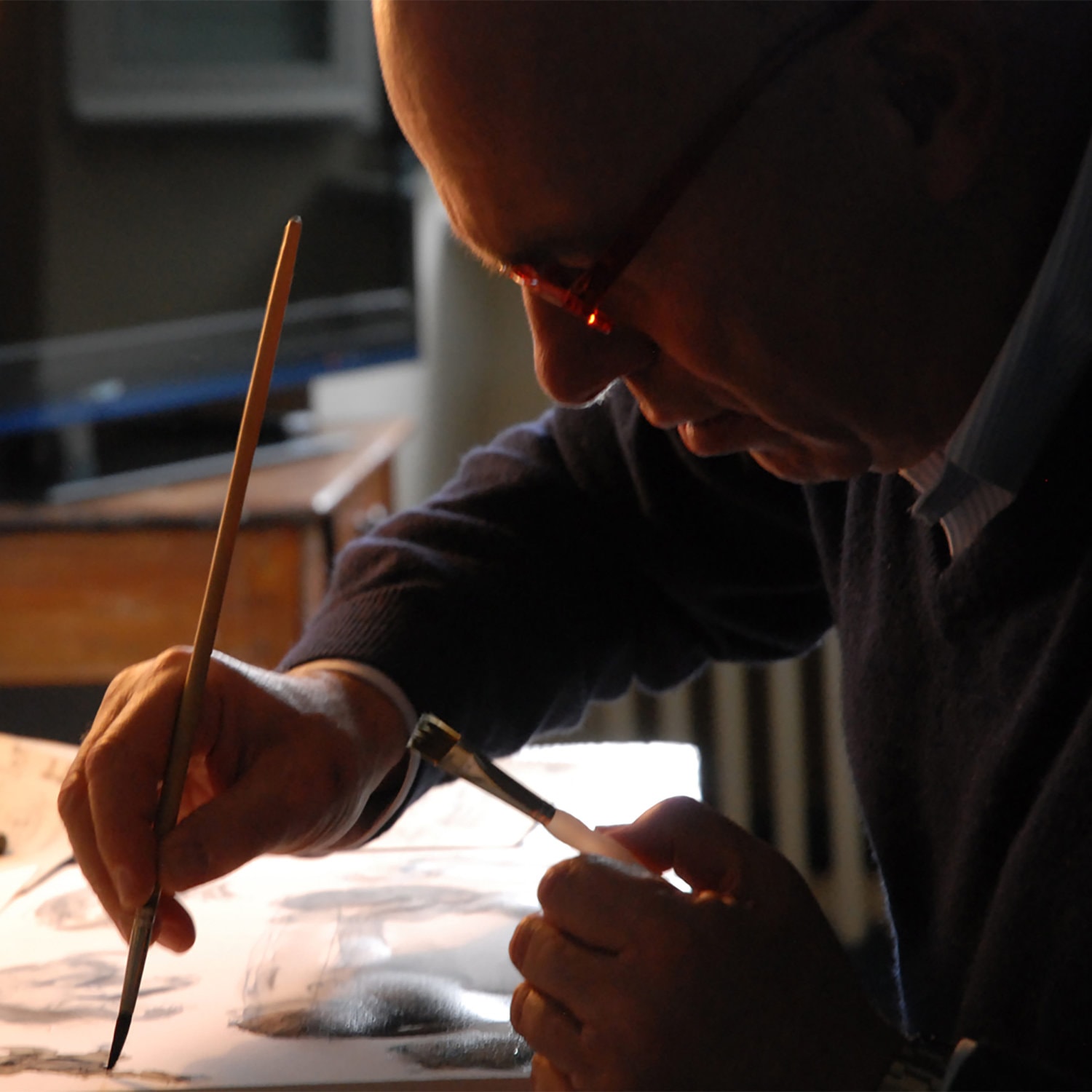 6. Who or what inspires your designs?
Giovanni Raspini, our creative director, is an architect and designer. He has been inspired a large part by nature, plus the experiences he has had travelling the world (see the Tuareg collection from his visit to North Africa just as an example). Together with the creative team, they draw creativity from the region of Tuscany itself, where it is hub of creative excellence. It is a truly all encompassing style brand, where I believe there is something for every person out there – regardless of background or taste.
I always say to people new to the brand, whether they are into jewellery or not, to take time to be guided through the house and almost always there is happiness and delight in what they discover.
7. What do you believe sets you apart from your competitors?
As mentioned earlier, our sheer breadth of range. We can cater for someone with very minimalist styles such as examples from our Silk or Rock collections or richer taste such as Snake, Skin or Anemone. The collections are very big, and all partners can have a different range; we can cater to the needs of the retailer, considering their customers.
The range of end clientele that buy our brand shows the strength in our depth. I know there is a lot of the UK still to discover the house, and with that there is huge growth possibility, which I am looking forward to seeing.
8. What is the biggest career lesson you have learnt?
To not dwell on the down days. During and post lockdown, there have been a fair few. If I think back to about a decade ago in terms of the jewellery, luxury or craft industries, they were relatively easier times here in the UK. Now the ones still in these industries have shown their mettle, and if I am still here with them it shows that there is a positive reason why.
Also to add, we have to celebrate when there are the good days, as they are what we all work and strive for in our careers! A decade in this industry overall, and into this second decade, I hope to enjoy it as much whilst being able to adapt to a different era now.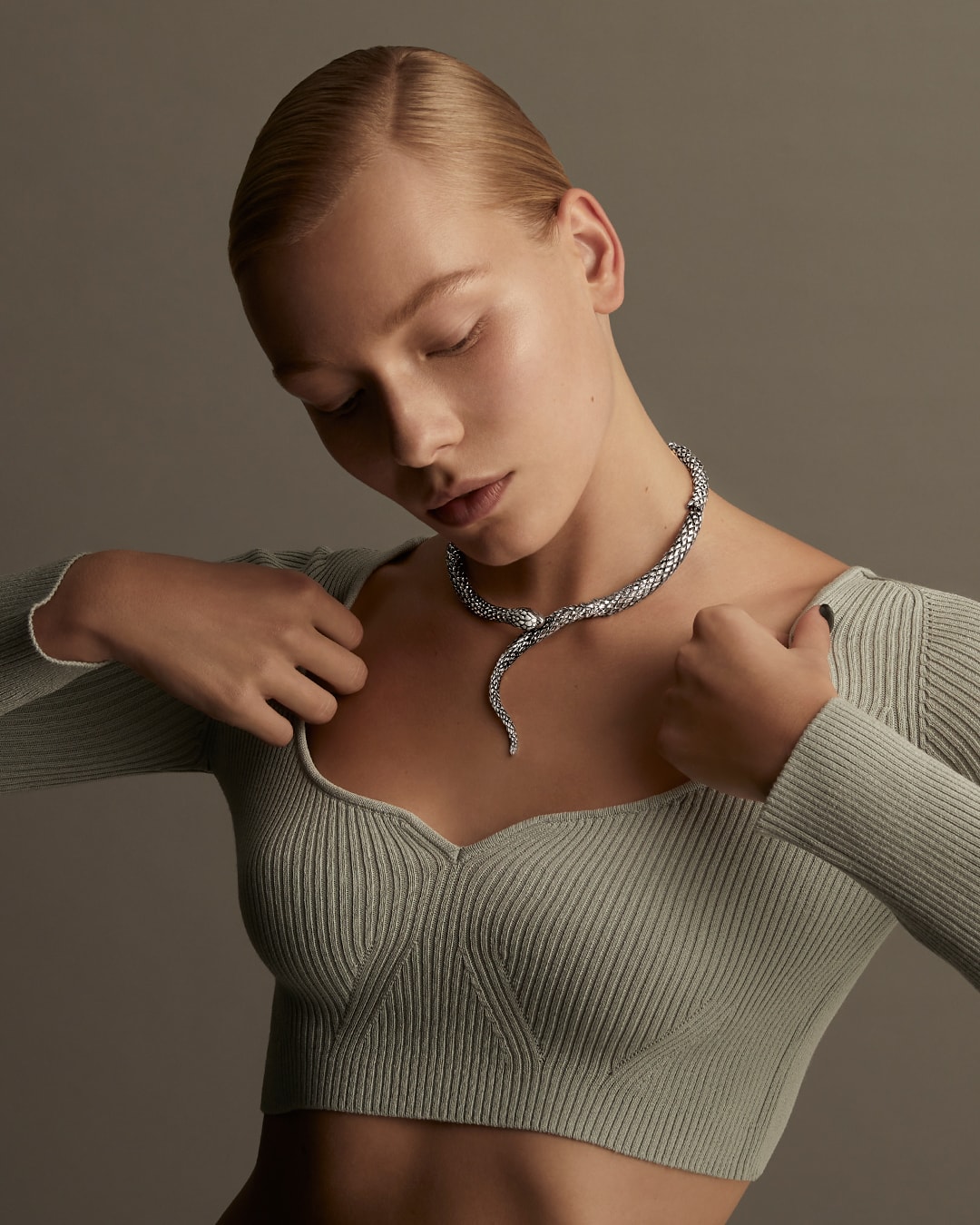 9. What are some of your best-selling collections?
There are a good amount! So this is just a summary. I would highlight the Perlage universe of jewellery, which has a contemporary feel with great detailing with its distinctive rounded burnishing aesthetics. The Perlage universe also has options with an array of semi precious stove-plus pure sterling silver metalwork. The Animalier, Floral and SeaWorld is close to me. The Rock universe encompasses the minimalist tastes with still great craft, and it lures clients to explore gradually a more diverse aesthetic to display their own style. To add finally to this question, but not comprehensively, our range for men has been a great hit as we give good options beyond the more traditional options all seen before. I own pieces, which I never thought of owning before I joined the brand.
10. What sorts of retailer partners are you looking to work with and what sort of support do you offer to new accounts?
We look for partners who share similar values with us, in terms of working together long term, with an end client dedication. It takes time to build awareness for their respective clientele, and we just want strong enthusiasm to our brand. With this energy, anything is possible. As time has gone by, our partners have grown in strength as they are getting to know the brand more and more.
Integrity, diversity, pursuit of continuous self-improvement, pursuit of excellence, focus on customer satisfaction, respect for history and traditions are our core values.
All the jewels created by the artisans come to life when a customer tries them on for the first time.
We offer support to our partners with a dedicated PR and marketing team; we believe it is important to increase brand awareness in order to help our retailers. We have an allocated marketing budget for the UK market and the brand is highly visible in consumer magazines throughout advertising and editorials.
In terms of physical product, we offer exceptional hand made quality which gives strong value to end clients and showcases. I am always mobile, so always look forward to meeting new people and also potential new partners too.
To find out more about how Giovanni Raspini, contact Chun Leung, UK country manager, on 07542 030541 or c.leung@giovanniraspini.com.