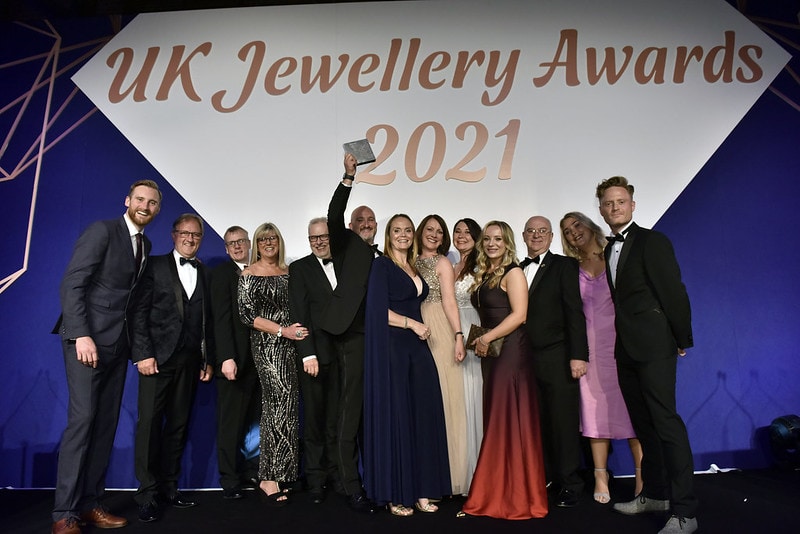 The winners of the nationally recognised UK Jewellery Awards 2021 were revealed on 1 September at The Brewery in London.
The UK Jewellery Awards, organised by leading jewellery and watch industry title Retail Jeweller, is this country's longest-running and most prestigious trade awards event, established in 1993 to recognise the achievements of those working in the jewellery and watch sectors.
The Company of Master Jewellers (CMJ) won in the Service Supplier of the Year category and was praised by the UK Jewellery Awards' expert judging panel for "providing unrivalled support throughout the pandemic and consistently going above and beyond".
With 21 targeted categories, the awards cover every aspect of the industry, from jewellery design and ethical business practice through to customer service and successful retailing.
The UK Jewellery Awards is the most admired and relevant awards event in the jewellery and watch industry and provide trade recognition and unrivalled networking opportunities.
Ruth Faulkner, Editor of Retail Jeweller, said: "This year's UK Jewellery Awards represented one of the first opportunities in almost 18 months for the industry to get together and celebrate the achievement of colleagues.
"Covid-19 has been challenging for so many businesses, especially those with a high street presence and so it was heartening to be able to award the efforts of so many companies which have not only survived the pandemic but thrived and emerged stronger as a result.
"The companies we celebrated at this year's UK Jewellery Awards from across all areas of the industry and the supply chain must be applauded as the leading lights in our sector. So, to all our finalists and winners. Congratulations, they really are the very best in the business."