Founded in London in 1992, Gecko Jewellery is the UK's most comprehensive one-stop-shop wholesaler. It offers customers a huge range of designs across six collections, covering 9ct gold, sterling silver and fashion jewellery, each with several product launches throughout the year, giving retailers a wide variety of styles from classic and timeless to fashionable styling. We talk to Ruth Johnson, general manager at Gecko, to find out more about its most recent collection, the new Elements Gold range.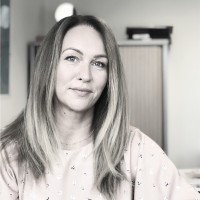 How have the past 12 months been for your business?
The past 12 months have been a challenge for us all but we have a fantastic team at Gecko. The entire team have remained positive throughout and we have been focusing on supporting our retail customers in whatever way we can.
How have you had to adapt your ways of working with retailers?
We are constantly looking at ways we can adapt and update the way we work with retailers. Most recently we have enhanced the support we can give retailers online, from additional digital imagery, product descriptions, stock reports and our direct dispatch service.
What plans do you have for your business in 2021?
We have already released our Beginnings catalogue and this month will be releasing our Elements Gold catalogue featuring our new collection. Later this year we are releasing a revamped Fred Bennett catalogue, a new Elements Silver range, a new Fiorelli range and finally a new Diamonfire collection. We have also introduced brand videos, which retailers can use on their own website or social platforms.
Tell us something about Gecko that retailers might not be aware of.
We are starting to look into sustainability and what we can do as a business to make ourselves more sustainable. We are off to a great start looking into carbon balancing our catalogues and making them fully recyclable. We are also looking into recycled styles within our collections. Keep your eyes peeled for these within our Fred Bennett and Fiorelli collections.
What do you believe sets you apart from your competitors?
Our team. We have a very small but tightknit team of people working on our collections, sales and service. We will help our customers in any way we possibly can, whether it's marketing material, custom POS, questions about styles, or advise on how to increase sales.
You launched a new Elements Gold collection in June. Can you tell us more about that?
Our Elements Gold collection, called Neutral Romance, launched on 28 June. Inspired by the beauty and delicacy of romanticism, this collection features stunning wellbeing semi-precious stones such as Rose de France amethyst along with elements such as the tree of life, which allows us to reconnect with nature.
The collection explores the future of classic jewellery styles with wellbeing diamond cut pendants, signet rings, mother of pearl and precious stones with stippling diamond edges, all with a romantic and feminine approach.
Gecko has always been strong at supporting retailers with marketing material. What sorts of marketing support do your retailers have access to?
We offer a huge range of images including model images, product images, POS inserts, posters and professional model shots from our catalogue shoots. We also offer product descriptions to save retailers time when building their websites. Our newest offering is our embedded catalogues, which customers can include on their websites. Each range is updated regularly with new content giving our partners everything they need.
What sorts of retailer partners are you looking to work with?
Gecko has been a committed supplier to the CMJ since 2005 and we have grown our customer base year on year, supporting a large percentage of the retail members. Our extensive product range and ability to offer a wide range of POS options allows us to work with retailers of all sizes. We love to work with retailers that give us feedback on the collections, which can only help make them better.