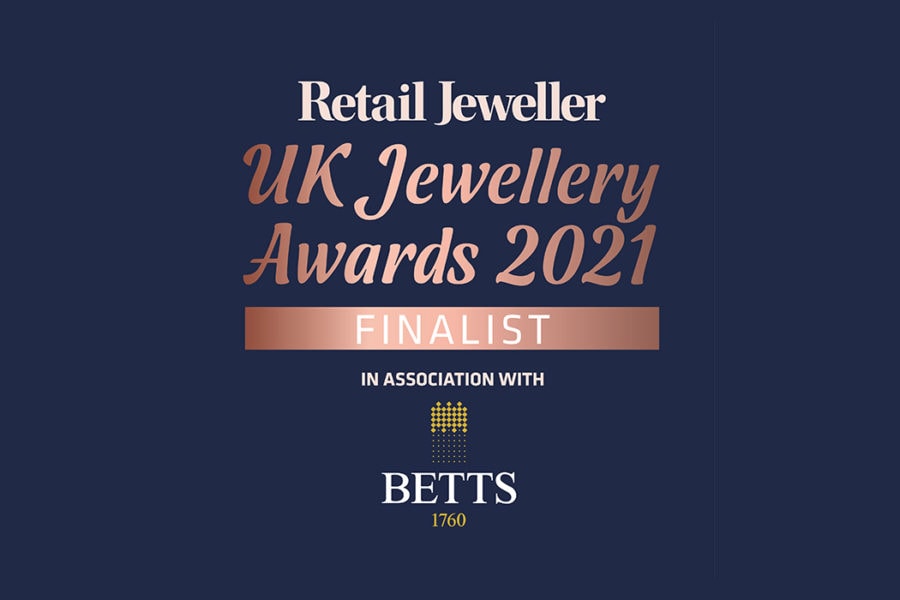 The Company of Master Jewellers (CMJ) is celebrating being announced as a finalist at the jewellery industry's most prestigious annual awards event, the UK Jewellery Awards.
It marks the first time that a buying group has ever made the shortlist, with the CMJ named a finalist in the Service Supplier of the Year category.
This category recognises suppliers that have provided outstanding customer service, introduced new technologies and supported customers to improve sales in their own businesses. This year's criteria also examined how suppliers have supported customers and adapted their business models due to Covid-19 restrictions and lockdowns.
Emmet Cummins, managing director of the CMJ, said: "We are extremely humbled to be shortlisted for this year's UK Jewellery Awards. The whole CMJ team worked tirelessly throughout the past 12 months, to ensure our members received the best service and support to help them through the unprecedented demands of the year in question. It was inspiring for me personally, to witness the enthusiasm and passion with which this was delivered by the team. It was equally humbling to receive the amount feedback we did from our members, a lot of whom expressed their appreciation and gratitude for what the CMJ did. Recognition from the UK Jewellery Awards serves as a further endorsement that the CMJ is doing its part to service the needs of the independent sector of this industry and that gives us great confidence to continue to service suppliers and retailers as we begin the journey to normality."
The UK Jewellery Awards, which are organised by leading trade publication Retail Jeweller magazine, are often referred to as the Oscars of the jewellery industry. The judging panel is made up of an independent panel of industry experts, with the winners announced at a glamorous black-tie evening event in central London on 1 September.
On announcing the shortlist, the UK Jewellery Awards team said: "This year the quality of entries was bigger and better than ever so being shortlisted is a fantastic achievement."
The CMJ is the largest specialist jewellery and watch buying group in the UK and Ireland, with almost 150 retailer members. To find out more, visit www.masterjewellers.co.uk.