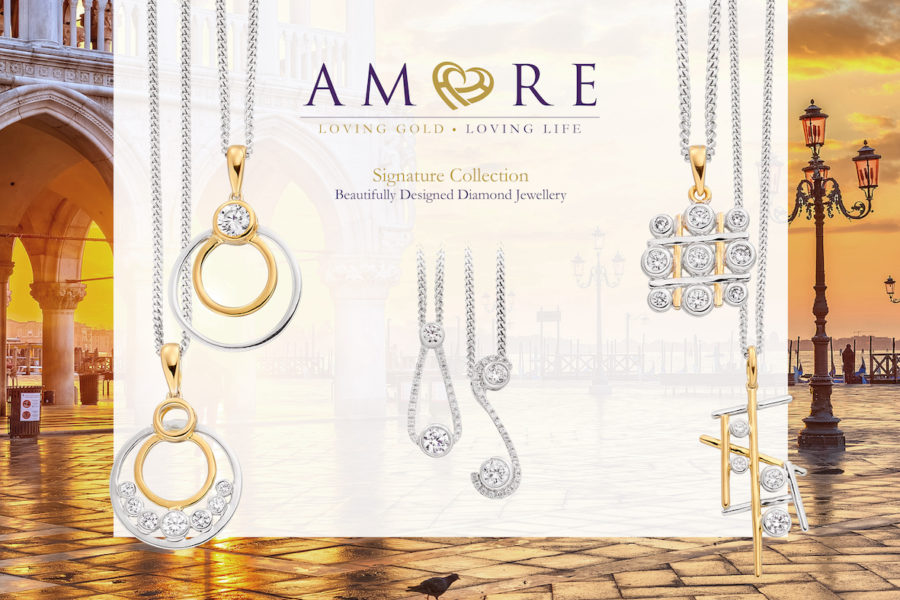 CMJ supplier Amore has launched its new collection Loving Life. The newly launched collection features captivating gold earrings and necklaces enhanced with dazzling diamonds. It includes 20 signature designs created to celebrate loving gold and loving life.
Loving Life comes with stunning display and packaging with all pieces in the collection having the distinctive Amore heart logo stamped inside and a Loving Life care card, to authenticate their origin.
The 20-piece collection is available in 9ct or 18ct gold with trade prices ranging from £195-£350 in 9ct.
The Amore team is passionate about classic designs with an in-house modern twist which creates stunning jewellery that consumers will love to wear or give as the perfect gift for all life's amazing moments.
To discuss becoming a stockist of Amore Argento or Amore Oro call 0845 450 3863
To register for the trade website visit www.amorejewellery.co.uk