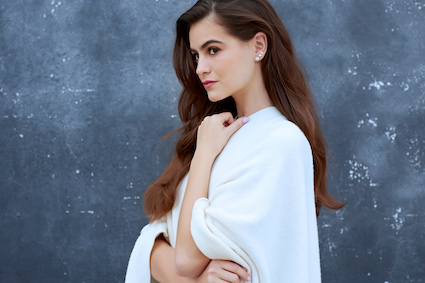 The piercing world has evolved, and the curated ear look is now more popular than ever. Having more than one piercing, both lobe and cartilage, is a growing trend for both women and men.
This is becoming increasingly common to see on the high street and you may have been thinking that it was time to introduce this service to your independent jewellery store. Here are six reasons why you should consider introducing it to your jewellery store:
Drives new consumers into store creating great footfall.
Great way of earning more profit.
Helps capitalise on after sales of jewellery/earrings.
A service that cannot be done on the internet.
Non-seasonal service offered all year round.
And takes up little space.
After all, ear piercing was traditionally offered within a jewellery store, so why not bring it back and create those memorable moments again?
Piercing is no longer only achieved by using needles. CMJ supplier Goodman Bros offers an Inverness ear piercing instrument where it's safe to pierce the lobe and cartilage using a hand pressured system.
People often ask why Inverness uses the word "instrument" rather than "gun" to describe the ear-piercing system. While the traditional ear piercing gun and the Inverness ear piercing instrument may look similar, there are key differences. Ear piercing guns are spring-loaded and "shoot" the piercing earring through the ear lobe. In contrast, the Inverness piercing instrument is hand-pressured and human-powered. The instrument is virtually painless. It pierces the ear quickly and accurately in one smooth, quiet motion – perfect for those nervous first timers!
If you decide on introducing ear-piercing to your independent jewellery store, here are some of the benefits of choosing the Inverness system:
Free licence support (1 year t/c apply)
Free equipment and training worth £350+
Marketing and promotional launch support
Tailored service for each retailer
Personalised points of sale
Want to add this service into your business? Set up a call to discuss the endless opportunities by calling 01223 828718 and a dedicated team is available not just to set up and launch the service but there to give on-going support to your business for the future.