To mark International Women's Day on 8 March 2021, we have invited some of the CMJ's inspirational female members to talk about experiences in their careers and the jewellery and watch industry in general. Here we meet Charlotte Biehl, founder and CEO of byBiehl.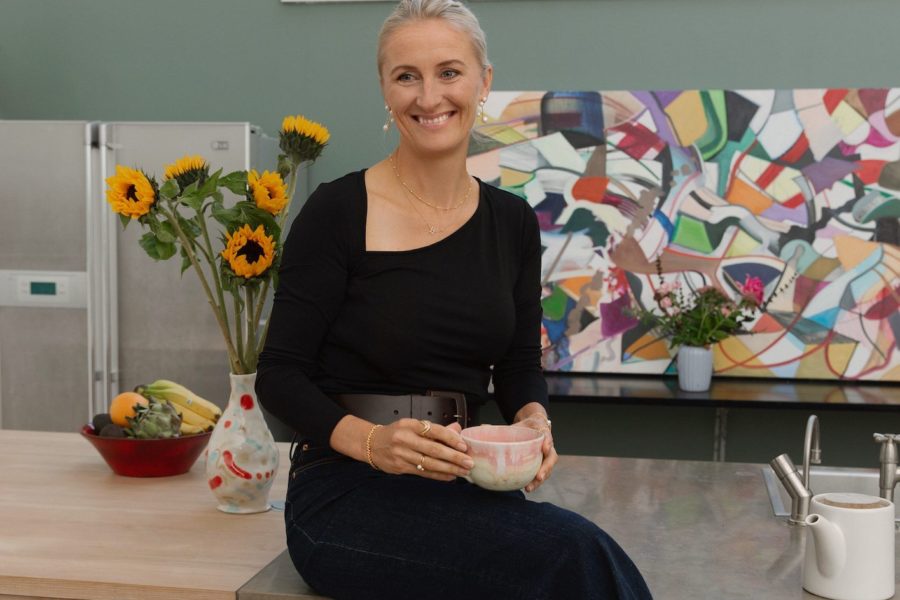 What is your career background?
byBiehl was established in 2010, because of my passion for jewellery. Also, I could not find affordable and feminine pieces that I would wear myself. With consideration to design and quality, I started designing the jewellery I wanted. After a lot of hard work, I managed to create the first collection of byBiehl jewellery. 
I have probably always had an entrepreneur inside me. I have a small notebook which is full of business ideas, but I kept returning to the idea of starting a jewellery company. I have always liked to create my own jewellery, and I came to believe that there was an opening in the market, as I could not find jewellery I wanted to buy myself – sophisticated, timeless, and personal pieces of high quality at affordable prices. Luckily, other women were looking for the same jewellery as me, and today byBiehl has become one of the bestselling jewellery brands in the Scandinavia and we are in the process of expanding in other European countries. 
As a female business owner, is there anything you have done or want to do in the workplace to support gender equality?
At our office we are almost only women, so we would actually love to hire more men. We find it very important to celebrate cool women, so we have created different campaigns to shed light on female entrepreneurs that we admire. All statistics show that women are deeply under-represented among entrepreneurs. Therefore, we have created different campaigns to celebrate women that follows their dreams and dares to take the jump into the unknown. To be a female entrepreneur is like a roller coaster ride. Most of the time it's fun, but it takes a lot of courage to put yourself in the front carriage and start the trip.
We are all for celebrating women's achievements. What do you consider to be your greatest achievement to date?
One of my biggest achievements was to launch our first collection in 100% recycled silver and gold in March 2020. Nowadays all accessible gold is extracted and what is left is the gold that requires massive resources and way too much chemistry. Therefore, the only right thing is to recycle the gold and silver that already exists. It is just as real as new gold.
This has been the start of our green journey. A journey where we look at all aspects of our business and try to make them more green e.g. we have recently launched sustainable gift boxes and we are in the process of reducing our use of plastic. Furthermore, we are proud to have planted the first 50,000 'CO2 hungry' mangrove trees.
Do you have a female role model and how has she influenced/inspired your career?
I don't have one specific role model, but I look to many different women who have followed their dreams. I'm especially inspired by other female entrepreneurs.
What would be your one message to other women starting out in their careers now?
A good piece of advice is to know your worth, dare to follow your dreams, and work hard. 
I have always had an entrepreneur inside of me and worked hard for it to become my livelihood. At the age of ten I wanted a pony. To realise the dream, I planted a strawberry field and sold the berries at the roadside. A few years later, I reached my goal and bought a pony. 
Today I still follow the same recipe of initiative and hard work, now working on my dream to create a successful, global jewellery company.
What does International Women's Day and this year's #ChooseToChallenge mean to you?
To help forge an inclusive world is something we are extremely focused on at byBiehl with our different campaigns that celebrate women's achievements. We can all choose to challenge and call out gender bias and inequality, and with our great focus on female entrepreneurship, we hope to aspire women to take the risk and challenge the current statistics with few females entrepreneurs.
You can read more International Women's Day features on our blog. Let us know what you think in the comments section.