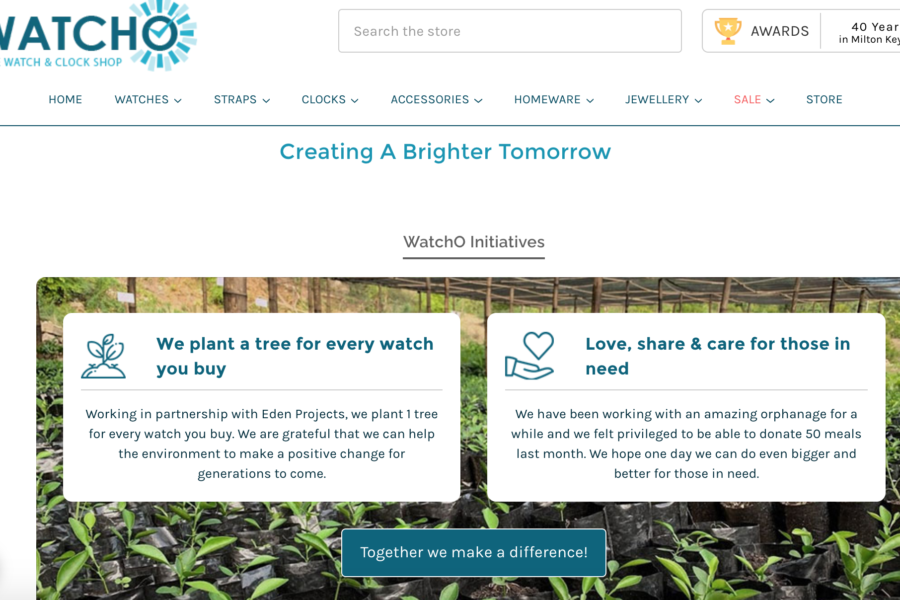 CMJ member WatchO has partnered up with the Eden Reforestation Project by pledging to plant a tree for every watch that customers purchase from them.
The Eden Reforestation Project is a not-for-profit organisation whose main goal is to lift people out of extreme poverty but has also become a model for environmental restoration and land management. Its objective is to plant a minimum of 500 million trees each year and to offer hope through the employment of tens of thousands of people in countries where extreme poverty is rampant.
Since the project began, more than 384 million trees have been planted around the world, in Ethiopia, Madagascar, Nepal, Haiti, Indonesia, Mozambique, Kenya and Central America. The organisation plants trees in a wide range of areas but has also hired many people in poverty – both women and men – to help plant the seeds.
Pradip Sarda, director of Watcho, said: "As  England's lockdown 2.0 sets in, we wanted to share something positive. We are excited to announce this new initiative, which started this week."