We are delighted to unveil the CMJ's new-look website, which went live earlier this week. Over the past few months, the CMJ's marketing team, Frances Hopes and Lauren Scattergood, have been hard at work updating the CMJ's website and making it more user friendly. The refreshed site has a more modern look, interactive features and is easier to navigate.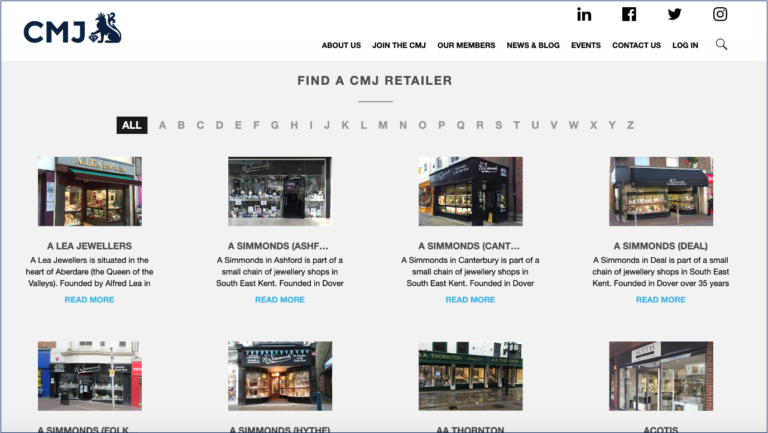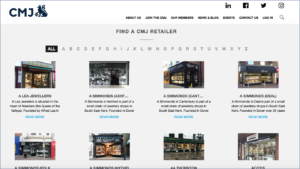 With the relaunch of the website, our existing and potential members will now be able to easily access information about both CMJ suppliers and CMJ retailers on the new dedicated area called Our Members. The site also features this new blog page where we bring you jewellery industry opinion, top tips, checklists, interviews and more. A full events calendar has also been added to the website to detail industry events as well as national holidays and awareness days, you can check out the new events page here.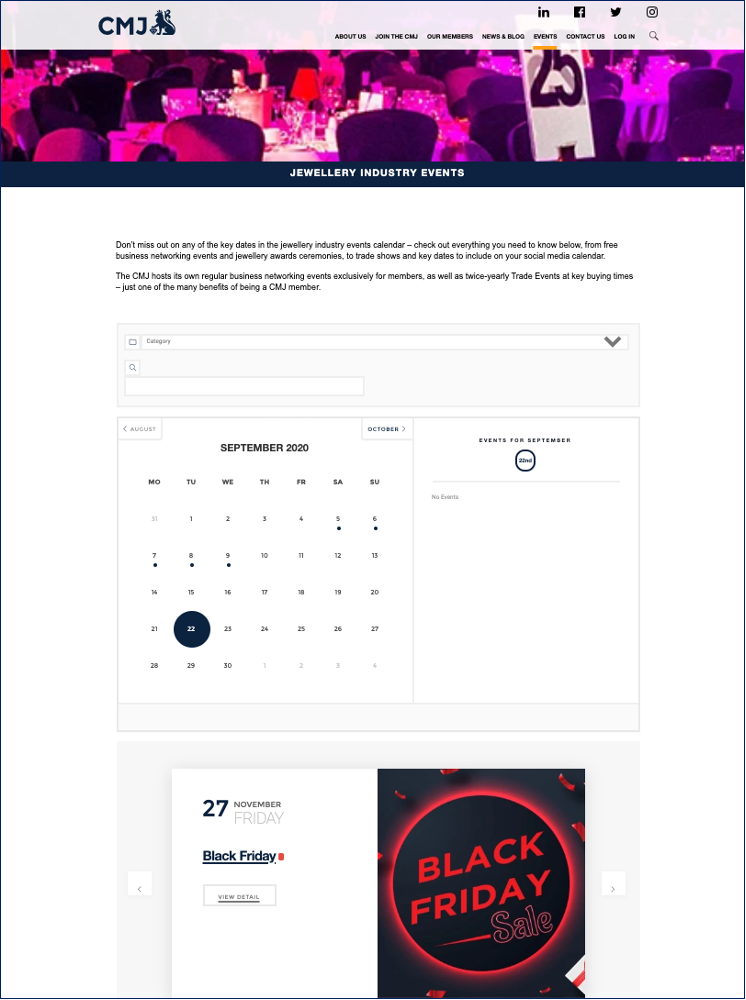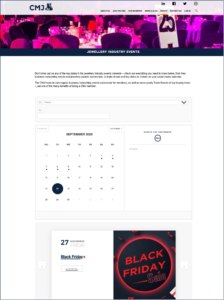 You can now meet our small and friendly team who work closely together in our head office in Rugby as well as the CMJ's Board of Directors.
Frances Hopes, Head of Marketing at the CMJ, said: "There is so much in the news about Digital Darwinism and how important it is for any successful business to have an effective online presence today, and this includes the CMJ. Our new site is much more representative of us as a brand, as well as being reflective of the prestigious industry that we are proud to be a part of. We hope we have created a place for both potential and existing members to visit to find out more about the CMJ and the industry as a whole – as the new site will have much more interesting and regularly updated content to keep it fresh."
Emmet Cummins, Managing Director of the CMJ, added: "We are delighted to have launched a slicker, more professional and more interactive website, which really brings the group and the work we do to life. It will continue to evolve going forwards as we add more resources and functionality and we hope that it will become a hub of information for the jewellery trade."
Follow us on social media to keep up to date with CMJ and Industry news. Please do add us to any mailing lists you use for press releases, and drop us a line any time you have something you would like us to feature – from events, to store openings, new product launches to brilliant marketing ideas, we want to hear from you. Please send any news to comms@masterjewellers.co.uk.