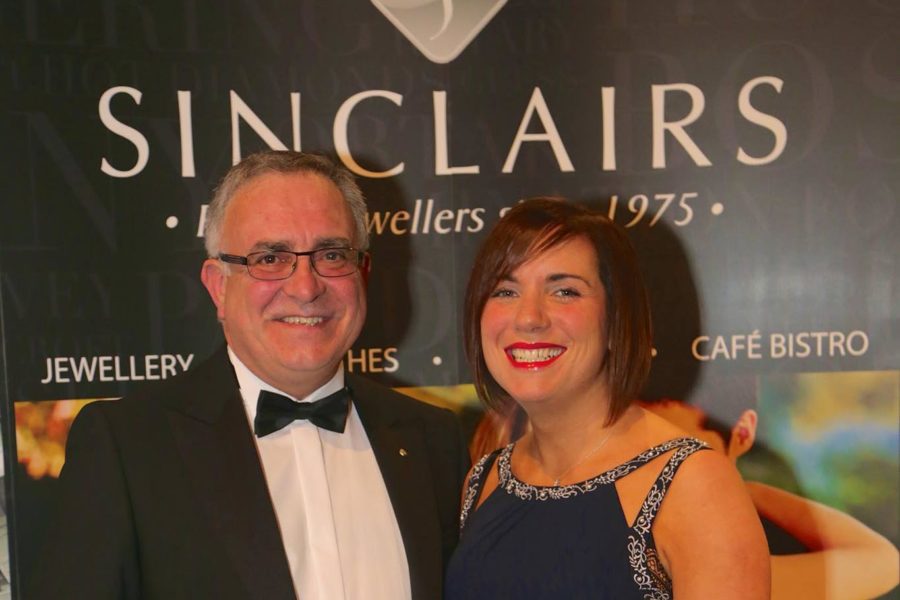 Inverurie jeweller Sinclairs has secured a £120,000 CBILS funding package from Royal Bank of Scotland to support the family business as it navigates the effects of the pandemic.
For more than 40 years and through three generations Sinclairs, which was founded in 1975, has offered a unique shopping experience. Headed up by father and daughter duo Ian and Debbie, the store stocks a wide range of luxury watches, jewellery, and fine gifts and includes a small waiter-service bistro, firmly cementing its place in the local community.
The funding boost from Royal Bank of Scotland safeguarded the jobs of all 30 members of staff, including their resident goldsmith Steve Mitchell, who manages their in-house repairs and ring-design services.
Forced to close its doors during lockdown, the business reopened to the public at the end of June. The dine-in restaurant allowed the business to sign up to the government's Eat Out to Help Out scheme, bringing customers flocking back throughout August.
Partner Ian Sinclair said: "At an incredibly uncertain time, Royal Bank of Scotland stepped in quickly to set up the support we needed to keep going, without asking us to jump through hoops. Thanks to them and our accountant Alec Rennie, the whole process was seamless and really helped to ease the financial pressure we felt at the beginning of the pandemic.
"It allowed us to build and replenish our stock and retain all our staff, so we were in a prime position to re-open when the time was right. The response since we opened our doors back up to the public has been a pleasant surprise, so we're hopeful of things to come."
David Snell, senior relationship manager at Royal Bank of Scotland, said: "Having banked with us for nearly 20 years, it's clear to see that Sinclairs has established itself as a community favourite over the decades. The pandemic certainly caused some stress and worry for the family, so I'm thrilled we were able to quickly secure the required funding to safeguard jobs and ensure the business was primed to recover."