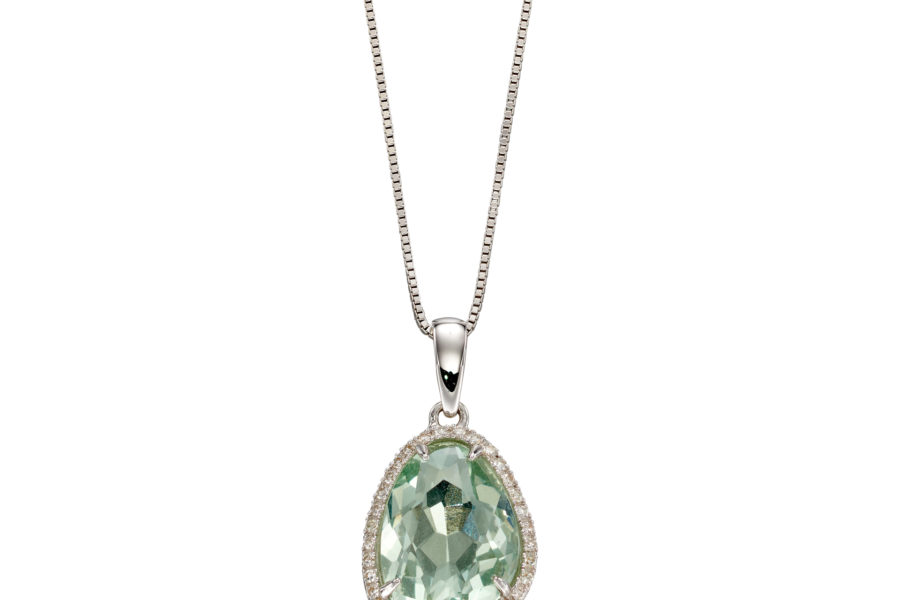 Elements Gold
Gecko has launched a new 9ct gold collection for Elements Gold, called the Luxury of Time collection.
This collection was designed to encourage people to embrace the biggest luxury of all, time. Time has been at the forefront of everyone's minds this year, with so much of it at people's disposal, many have had the unusual chance to really reflect on time spent; and time to come.
Inspired by the connection between old and new, the luxury of time collection explores how femininity and memories weave through generations in the form of beloved jewellery heirlooms.
There have been some clear favourites within the new luxury range, with semi-precious stones taking the lime light, adding some welcomed colour to the every day. The green fluorite pendant, earrings and cocktail ring adorned in diamonds and white gold have proven to be the epitome of timeless elegance, with pale green shades a firm choice for consumers this year. The kite-shaped jewels in topaz and amethyst stones have also been popular.
Nothing is more timeless than plain gold, and the selection of 9ct bracelets are the perfect pieces to be worn every day; customers can wear them stacked up or independently. While the sophisticated white gold baguette bar suite, also new for 2020, is embellished with diamonds and makes a classic set for evening wear that will last the passage of time.
Fiorelli Silver
Fiorelli Jewellery is a brand available from Gecko which offers quality 925 sterling silver designs with a modern sensibility.
Inspired by the simplicity of Scandinavian design, the new Fiorelli collection continues to celebrate the empowerment of modern women; by taking a look back at Nordic mythology.
Designs enthused with love, beauty, gold, liberty, strength and freedom make up this collection; all traits reminiscent of a powerful Nordic goddess.
The Fiorelli jewellery designers focused on the beloved Scandi clean lines to create one of the best-selling lines; a stunning organic cage detail set, complete with contemporary huggie earrings. The additional sparkly pave details make this the perfect set for the modern female, that can be worn in the daytime and that they can continue to wear into the evening.
The collection also features scandi style disc shapes; mystical colours; glorious gold plating and bevelled textures giving these sterling silver lines an extraordinary charm.
Fiorelli is designed by modern women, for modern women.