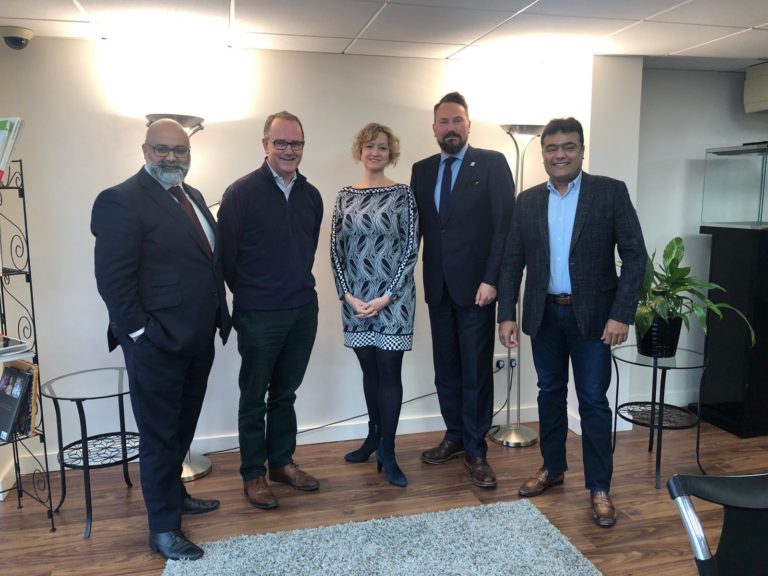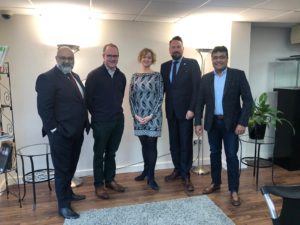 Industry leaders met on 6 November to discuss plans to set up a British Asian Jewellers' Alliance (BAJA) and for a UK delegation to visit an Indian show to explore bilateral trade opportunities.
BAJA will welcome anyone interested in jewellery and gem trading opportunities between Britain and Asia, and will provide a forum for networking and industry education, with a remit to encourage membership of the National Association of Jewellers (NAJ).
The group is expected to meet several times a year after its launch, including on the sidelines of UK industry events.
Attendees at the meeting in London included Simon Forrester, CEO of NAJ; Helen Dimmick, Interim Business Leader, Company of Master Jewellers (CMJ); Mehul Lodhiya, UK representative of India's Gem & Jewellery Export Promotion Council (GJEPC); and Jayant Raniga, CEO of east London jeweller PureJewels.
"This is a great opportunity to strengthen ties with the British Asian business community who punch above their weight in terms of their contribution to UK jewellery sales," Forrester said.
A UK delegation will be formed to visit the IIJS Signature fair in Mumbai in February 2020 to explore bilateral trade opportunities, such as British manufactured platinum jewellery exports to India, and collaborations between UK-based designers and Indian manufacturers.