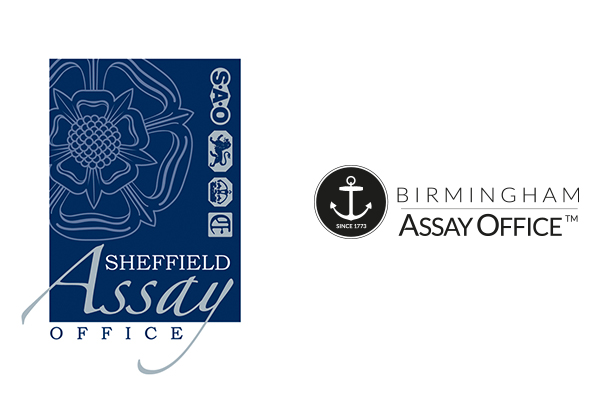 Birmingham and Sheffield Assay Offices, two of the four UK Assay Offices, will share a stand for the first time at the Company of Master Jewellers (CMJ) August Trade Event, collaborating in their recommendation of hallmarking while showcasing their competitive services.
This first working party exercise between the two bodies will involve staff from the two Assay Offices complementing each other in a spirit of trust and professional support at the CMJ Trade Event, which will take place at the Hilton Birmingham Metropole on August 4-5.
The aim will be to strengthen the businesses of both institutions and to bolster their advocacy of hallmarking to protect consumers' interests.
"The roots of Birmingham and Sheffield Assay Offices lie within the activities and collaboration of our respective founders Matthew Boulton and John Parsons in the 1770s," the Assay Offices said in a joint statement.
"245 years later, the two Assay Offices continue to respect and embrace the mutual differences between these historical companies and endeavour to rekindle the collaboration for the benefit of the trade."
The Assay Offices added: "Whilst our core business activities are rooted within the constraints of the current Hallmarking Act, both Birmingham and Sheffield continue to develop new services and business opportunities.
"The CMJ Buyers Event is a great opportunity to showcase our differences and the opportunities this presents to the CMJ members."
As well as promoting their core competitive businesses of hallmarking, Birmingham Assay Office will showcase its e-learning and diamond screening services, while Sheffield Assay Office will disclose a range of services in metals analysis and detection, including use of chemical techniques, and melting of bullion for hallmarking.
"I'm proud and honoured that the CMJ August 2019 Trade Event can facilitate and host the momentous collaboration between Birmingham and Sheffield Assay Offices," said Helen Dimmick, Consultant to the CMJ and interim business leader.
"These historic institutions are showcasing the true benefits of trusted alliances for the greater good of the industry and I commend both Assay Masters for their pioneering attitude."