Sam Glew, CMJ Membership Support Manager, tells us the story of her most precious ring.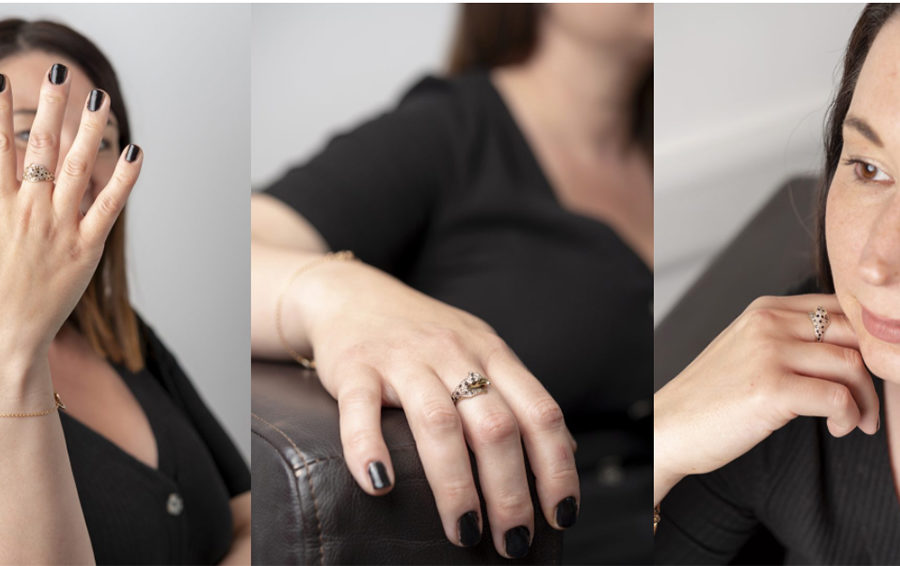 The design is distinctive. That's probably why I liked it immediately. It's 9ct gold with the head and torso of a panther stretched out across the front, in sapphire and diamond flakes. It still looks as good as when I was 15 and a lot of people still comment on it. You can't really miss it. It's not the most expensive piece of jewellery I own, nor the flashiest, but from a sentimental perspective it's priceless. It's the only piece I'd never be able to replace.
I've always had a passion for second-hand jewellery. Me and my mum used to go hunting around antique shops when I was a child. Often, with enough perseverance, you can find unusual pieces that almost feel as if they were put there for you to find. And when that connection happens it doesn't matter that it isn't super-expensive or have a logo on. It's a reflection of your personality that you can wear with pride.
I've had the ring for so long now, and it has so many memories attached to it, that I rarely leave home without it. It's a comfort blanket, in many ways. It reminds me of my parents. It makes me think that they are near and believe it will bring me luck. When I gave birth to my son I had my partner hold it so that it was close by. You can't put a price tag on that.
Passing it down to my son will be tough. I feel like I can only do that when I am through wearing it myself. It's like giving a part of "me" away. Hopefully, when I'm gone, people will look at it and say, "That was very her, wasn't it?"
My advice to people who want a piece of jewellery like this would be to go hunting. Search out those dusty little shops in country villages on your weekends. Or, if you have a vision for something you've never seen before, talk to a jeweller and see if you can have it made.
It's nice to have something unusual. My ring for me is the one little thing that makes me feel unique.
The Perfect Piece is a series of stories from CMJ members and staff about the pieces that mean the most to them.