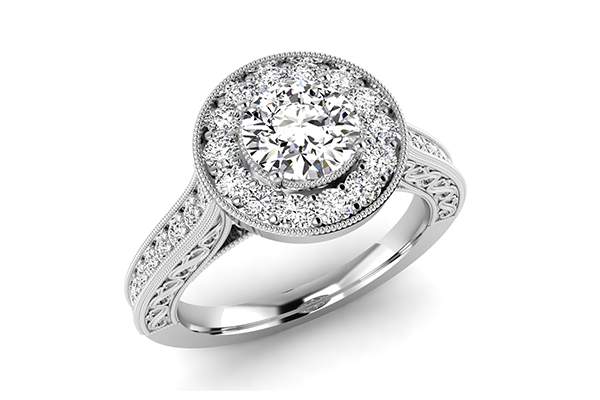 Hatton Garden-based diamond jewellery supplier Andre Michael is launching a new hand-engraved premium wedding and engagement ring collection at the CMJ Trade Event in August.
The rings from the "Orange Blossom" collection, which will be hand engraved on their sides, will feature a centre stone diamond, in a choice of cuts, including round, princess, emerald, oval and marquis, surrounded by pave.
"A highly skilled craftsperson does all of the ornate hand engraving of the 'Orange Blossom' rings," Andre Michael said.
The rings are also milgrained at the border, giving a premium feel. The Orange Blossom collection is an exceptional product that we will showcase to the independent retailers visiting the Company of Master Jewellers (CMJ) Trade Event in Birmingham on August 4-5," Andre Michael said.
The "Orange Blossom" rings will be available in 9- and 18-carat gold, platinum and palladium.
Andre Michael jewellery is manufactured using state-of-the-art technology, which facilitates low and extremely competitive costs, and benefits from the support of highly efficient German systems.