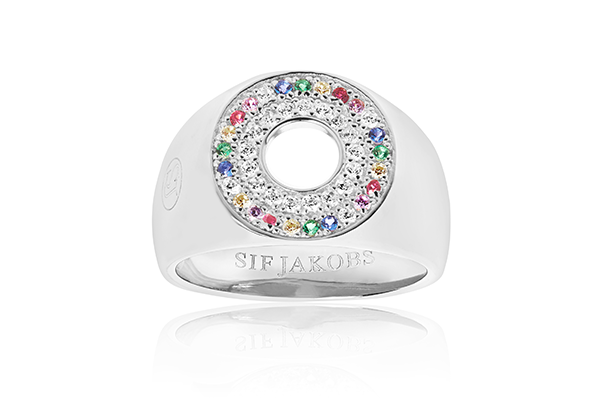 Danish jewellery brand Sif Jakobs Jewellery has made a significant distribution gain in the UK market, announcing that it has partnered with Ernest Jones in England and Scotland.
Sif Jakobs Jewellery will initially be available in 10 Ernest Jones stores from June and will feature on the national retailer's website for the first time.
The brand has been expanding rapidly in recent years, achieving 93% like for like growth in the first five months of 2019.
This latest announcement signifies a major step forward for Sif Jakobs Jewellery as it further establishes itself as a market-leading, high-quality and affordable silver jewellery brand in the UK and Ireland. A further distribution gain in the national retail multiple sector will be announced shortly.
Mark Riddle, Director UK & Ireland at Sif Jakobs Jewellery, commented: "Sif Jakobs Jewellery has been rapidly gaining share in the market with independent jewellers. We intend to continue this progress by participating at the CMJ Trade Event and the Ireland Jewellery Show in August, IJL and INDX Accessories in September. To gain exposure in city centres and major shopping malls it is essential for the brand to have a presence in progressive and brand compatible retail multiple accounts.
The combination of the new coloured zirconia and now having a comprehensive range of items retailing below £100 has proven to be a winning formula. I am delighted that the brand has secured listings in Ernest Jones and in another national multiple retailer for the second half of 2019. This can only be good news as it further raises awareness of the brand and the unique offer of fashion-forward, design-led silver jewellery that Sif Jakobs Jewellery brings to the UK and Ireland markets."