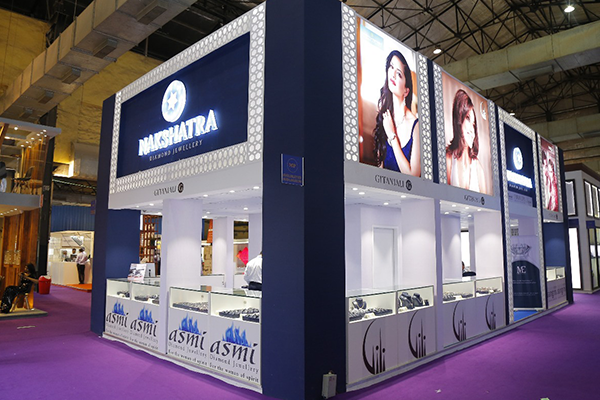 A delegation from India's gem and jewellery export promotion arm, GJEPC, is visiting London this week to host a dinner to develop business ties with the UK trade and introduce the Mumbai IIJS Premiere trade show.
India International Jewellery Show (IIJS), one of the most prestigious jewellery shows, will be held from 8 – 12 August 2019, in Mumbai, India.
"India has one of the most skilled and dynamic workforces," Mansukh Kothari, Convener, National Exhibitions, Gem & Jewellery Export Promotion Council (GJEPC), said. "Over the last three decades, this prestigious jewellery show has become a perfect platform to showcase and offer the best of India's expertise and craftsmanship in all segments of the gems and jewellery sector.
IIJS Premiere presents the latest Indian jewellery designs and the best 'Made in India' gold and silver jewellery, as well as polished diamonds and coloured gemstones, for both the domestic and international markets. We are expecting delegations from the UK, Australia, USA, China, Sri Lanka, Iran along with Bangladesh and Malaysia at the show."
Gem and jewellery exports are a USD $40 billion a year industry, contributing 7% to India's GDP. The sector also plays a big role in generating employment, with 5 million people currently employed in the sector.
"We will be hosting a dinner for interested representatives of the UK jewellery and gem trade at a hotel in Isleworth on Friday June 28 to build trade relationships with UK retailers, wholesalers, manufacturers and dealers," said Mehul Lodhiya, GJEPC's UK representative.
Mansukh Kothari and senior GJEPC official Vikrant Pradhan, who play leading roles in organising IIJS Premiere, will lead the delegation. Apart from British Asian buyers, the delegation is hoping to attract more native UK buyers to IIJS Premiere, and to its "Buyer Seller Meetings", specially curated events staged regularly at key trading centres in India.