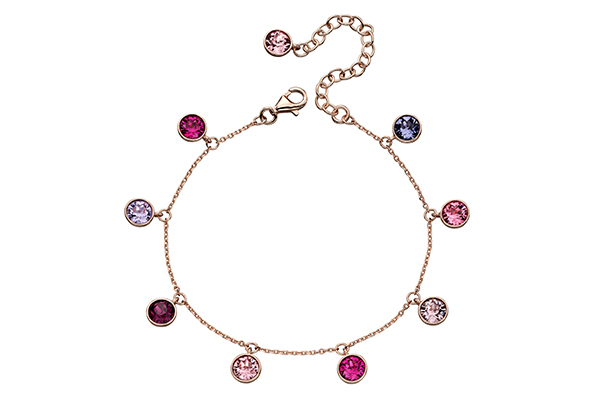 Hot pinks, soft blues and neutral tones are just some of the colours ringing in the Spring season in Gecko Jewellery's new Elements Silver collection, featuring gorgeous crystals by Swarovski to ensure the ultimate in sparkle.
The new range, which also includes delicate hummingbird pendants, as well as re-imagined favourites in new metals, includes more than 40 pieces, inspired by nature and Springtime in particular.
Commenting on the new range, Creative Director, Desiree Pringle said, "We're so pleased with this range refresh. Elements Silver always sells well for our retailers, as it includes everything from delicate keepsakes to stylish on-trend adornment. And as we head into the spring season, we wanted to ensure that we were creating pieces that could be easily accessorised with this season's trending colourways."
Gecko have also integrated floral and leaf patterns into their new range of vintage-inspired oval lockets; these keepsakes can also be personalised with laser engraving, a service provided free of charge by Gecko for all of its customers.
Pearls also feature within the new collection with teardrop pearls capped with floral detailing; pink pearls are accentuated in delicate rose gold, with the classic cream pearls presented in silver.
Pringle adds: "We have included a significant number of pieces that are ideal for brides and bridesmaids to wear on the special day and beyond in this range. The new 17-piece collection of styles embellished with crystals by Swarovski, feature an array of options from delicate multi drop styles and floral and circle profiles, to beautifully simple clear crystal feature pieces. All of which are versatile enough to wear during the day as a quick, effective way to jazz up a simple outfit.
"We understand that price point is key at this time of year, and fifty percent of the new collection is priced under £20 wholesale – a fantastically accessible price point."
Visit www.geckojewellery.com for more information.