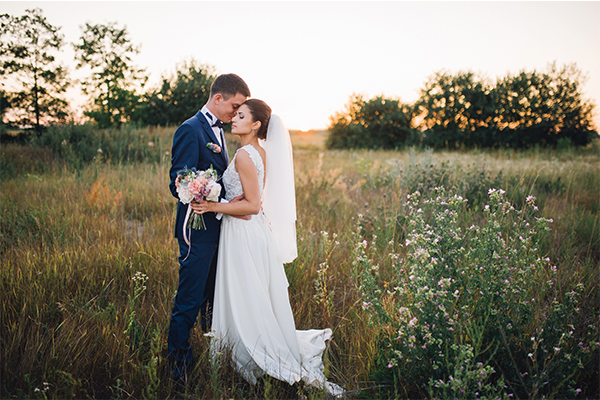 Birmingham manufacture Domino Jewellery have launched their 2019 wedding rings collection with newness not only across the product range, but to their retailer support too. The collection features new styles within plain bands, diamond set, shaped, decorative, finishing touches and signet rings.
Commenting on the 2019 range, Sales Director Andrew Sollitt said, "We canvassed a wide selection of retailers, listening to what we could do to support their sales and how we could help them generate additional growth. Our main objective with our wedding ring range is to ensure that we provide retailers with a full-service offering.
Retailers can come to us for not only a wide variety of design-led products, but for services such as engraving, retailer-branded marketing support and employee training. We strongly believe that flexibility is key in providing a strong wedding ring collection, so we have developed our range to provide more availability across alloys and diamond coverage. Our new website also works seamlessly alongside our wedding ring box to make life as easy as possible for retailers."
The new collection features 3 new delicate diamond set styles, 5 new plain profiles, 22 new shaped and decorative designs, 12 new finishing-touch styles and 3 new signet rings, aimed at both men and women. All rings, across the entire range, are now available in 9ct white, yellow or rose gold, extending price points and choice for end consumers.
Choice has also been increased within the diamond set ranges; 40%, 50%, 60% and 100% coverages are available as standard with the ability to request any bespoke diamond coverage to suit consumer requirement. All profiles across Domino's plain wedding rings are now available in all depths: light, medium and heavy. Domino has also increased its stock holding, with all stock items available within 24-48 hours, to ensure that retailers have the best possible access across the collection.
Creative Director, Naomi Newton-Sherlock added, "We anticipate strong sales for our customers from this new wedding rings range. The changes that we have made internally, not just to the ranges, but also to the way that we work are starting to really add value to our customers' experience. The new stronger link between the creative and marketing team has meant that we have really focused on how we help retailers tell and sell the story of these beautiful pieces."
The new collection is supported by a luxurious tabbed brochure with improvements including 'Diamond sets – At a Glance' – a dedicated page detailing all styles clearly on one page, to make it easier to explain to end consumers. All data tables have been reviewed and simplified, with clear guides on the Domino coding system to aid ordering. Consideration has also been given to the feature shots used within the brochure and online for the groom, bride and the happy couple. The new contemporary imagery is available for Domino customers to use on their own print materials, online and in-store. Retailers can also access special point-of-sale merchandising units and bespoke the Domino website to feature their own branding.