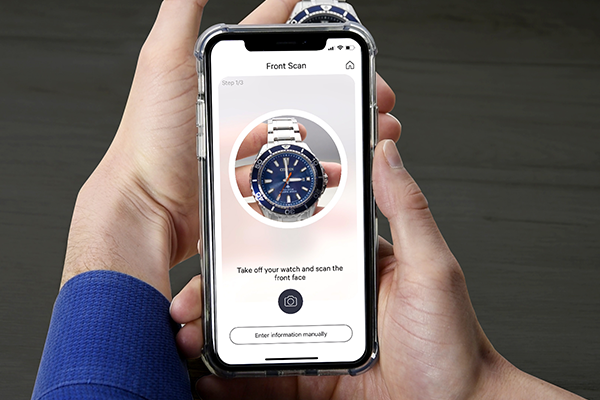 Citizen Watch is proud to unveil the new 'My Citizen' application for iOS and Android users that will enhance the overall ownership experience and help streamline the timepiece registration process.
The 'My Citizen' App will also be available for UK consumers in the not too distant future.
By revolutionising the way customers access their setting instructions and register their watches for warranty, this app is a first of its kind – digitally recognising the face and case back of any Citizen timepiece. It allows a user's smartphone to first identify, then transmit model, serial and caliber information to an online watch registration form, making not only timepiece registration easy, but accessing user manuals and contacting customer care seamless as well.
The 'My Citizen' app houses all information in one location, such as date and proof of purchase, warranty registration confirmation, owner's manual and setting instructions. The 'My Citizen' app also provides notifications for new product releases and quick tap access to setting instructions when daylight savings or time-zone changes have been detected.
"It is important for Citizen to continue to seek innovation and digital leadership within the watch category," says Barbara Garces, Chief Digital Officer, Citizen Watch America. "By creating this application, Citizen continues to create value and convenience for its consumers through cutting edge technology."
The Citizen Digital Team worked closely with global software and technology company Endava to strategise, design, and develop the app. Endava's considerable engineering expertise, combined with the ability to devise and design compelling and meaningful user experiences, has allowed them to build and launch products for some of the largest global companies. This application is the first timepiece-related program built by Endava and Citizen holds category exclusivity.
The 'My Citizen' app is currently available for download via the Apple Store and Google Play.