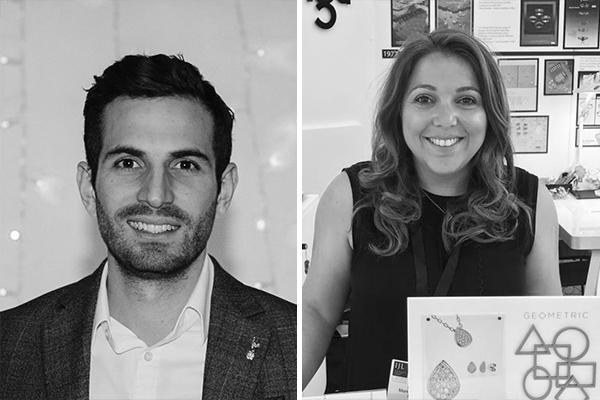 Fine jewellery supplier Ntinga has expanded their board of directors following the announcement of the internal promotion of sales manager, Craig Cohen and head of design and marketing, Stephanie Lee.
Craig and Stephanie are set to be working alongside current directors Carolyn and Howard Graham.
The company commented on the appointments: "after 12 years of them running Ntinga Ltd side by side we are now adding a new dimension to this growing business."
Ntinga is a London based jewellery supplier that specialise in fine jewellery, diamonds and coloured gemstones. The family based company have been operating since 1972. The team here at CMJ would like to congratulate Craig and Stephanie on their promotion and wish them all the best!