Dedicated to the highest standards of quality, Victorinox takes precision timing very seriously. The new Victorinox INOX Chrono brings the carved shapes, strong geometrics, innovative materials and industrial codes rooted in the brand combined with Swiss precision.
"INOX is the most iconic Victorinox watch collection and is the inspiration behind our new design approach," explained Arianna Frésard, Head of category watches at Victorinox. "We have blended elegance, strong geometrics, and industrial codes in a combination of functionality, resistance, and innovative material mixes. The outcome reflects our industrial-derived ability to deliver modern sophistication."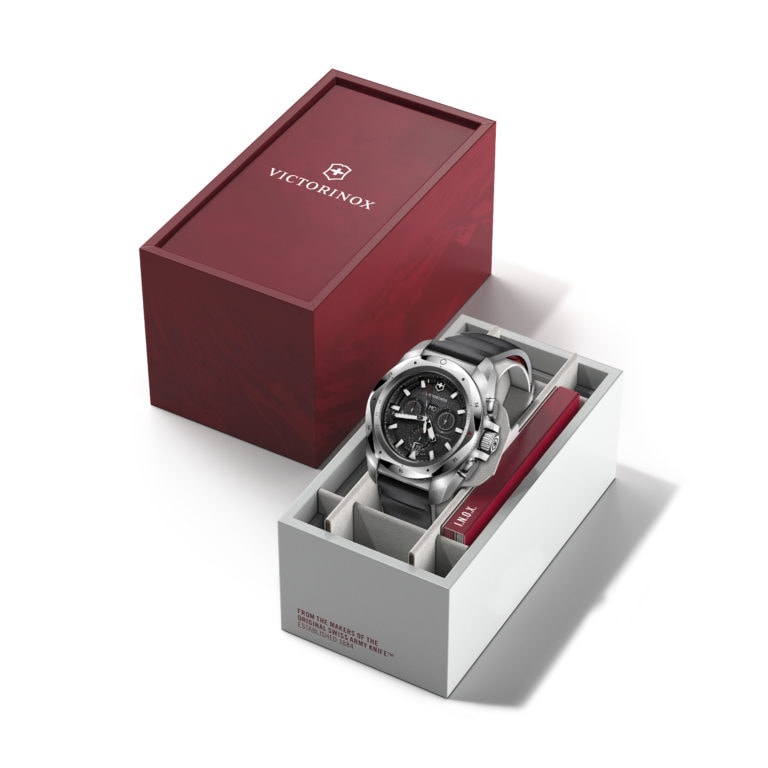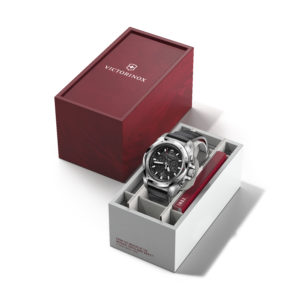 The watch pays tribute to the famous Swiss Army Knife with the integration of the popular Alox pattern, the well-known feature of the pocketknife scales. The case features strong shapes and curves, and the reworked signature bezel looks as if it has been carved out by a sharp pocketknife. The Swiss Army Knife itself is evoked in the counterweight of the second hand. The heart of the watch consists of a chronograph movement, perfect for those who seek performance in their daily lives. Antimagnetic protection avoids time inaccuracy and ensures absolute punctuality and reliability.
The industrial roots of the brand are reflected in the innovative materials used for the diverse models which either consist of steel, a titanium case, and a carbon bezel or all-carbon for the lightweight and sporty version. ISO-certified for shock and water resistance, each watch gives the owner maximum freedom during any adventure or activity.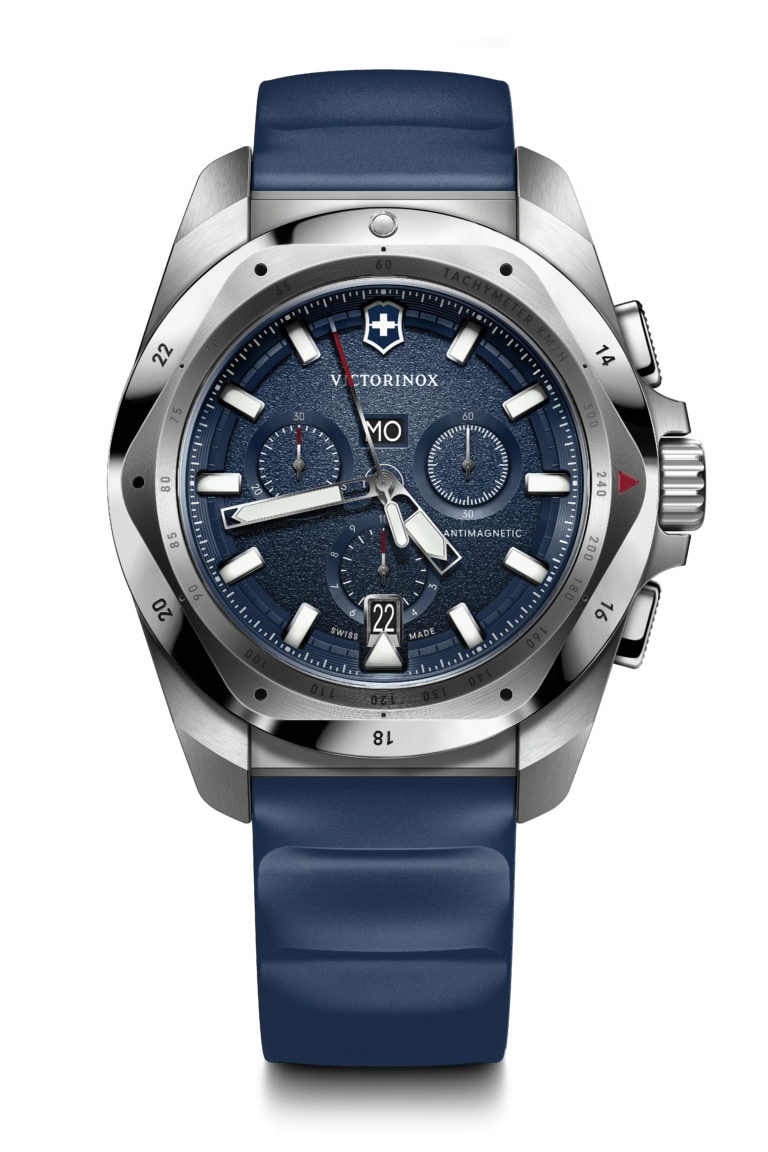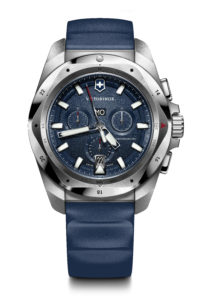 Victorinox is proud to say that its watches are designed, developed, tested, and manufactured by Victorinox in its own factory, the Watch Competence Center in Delémont, Switzerland. This makes the brand unique and, over the next years, Victorinox will pursue this integration further with the upcoming lines. A five-year warranty is further testimony to the high-quality approach of the brand.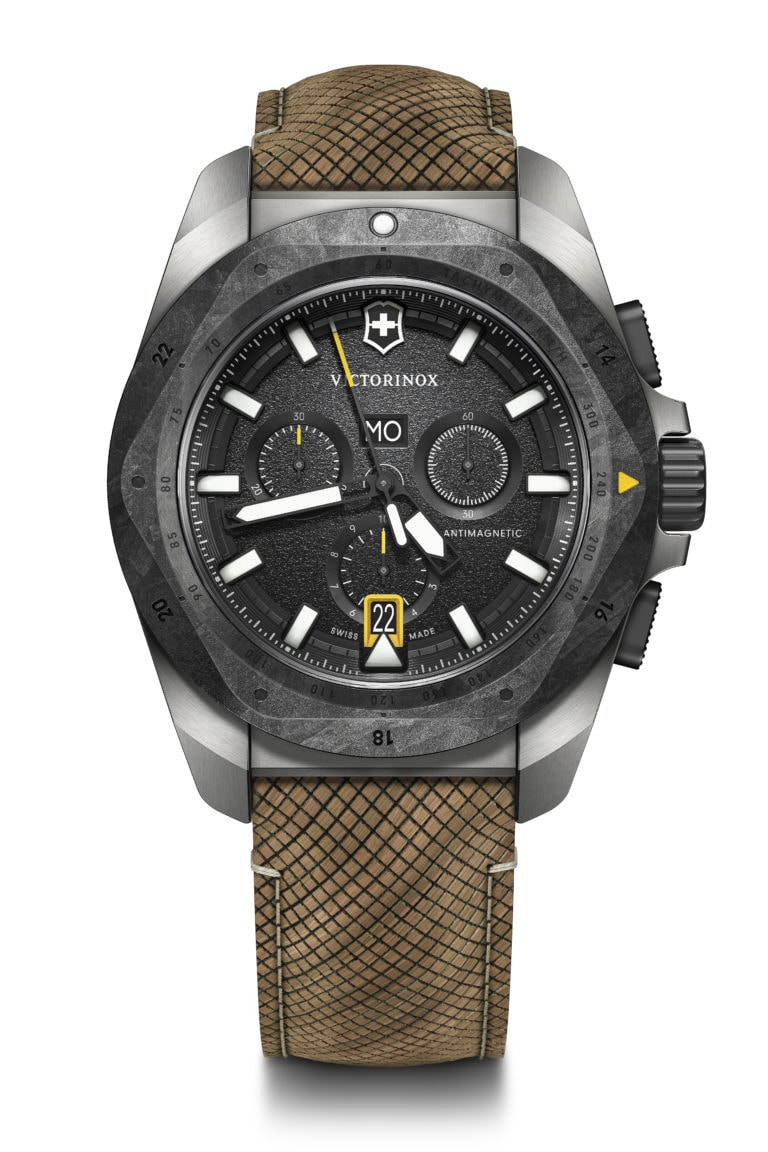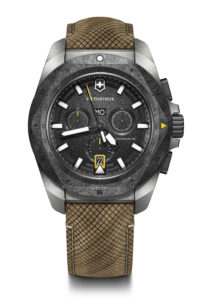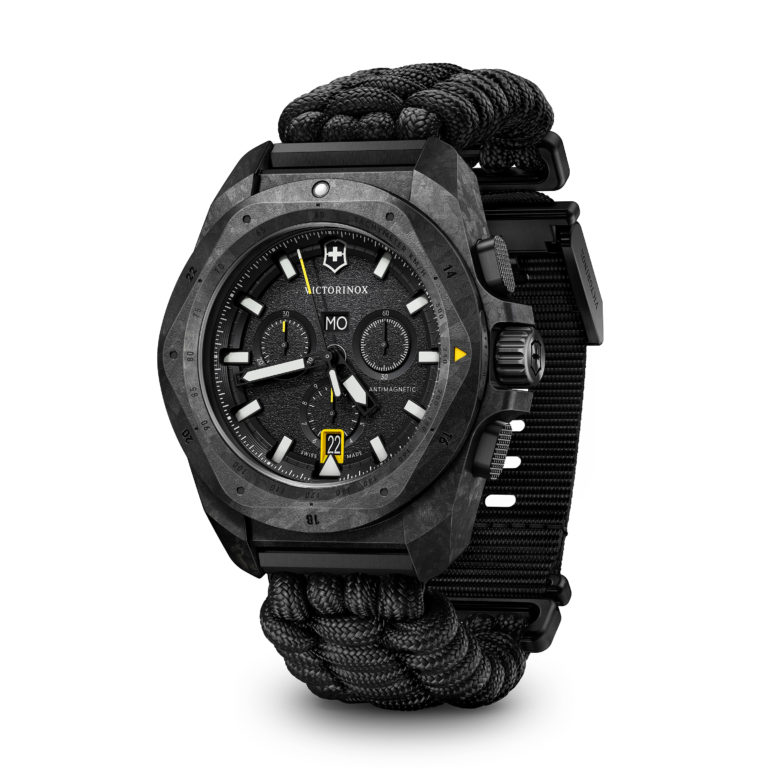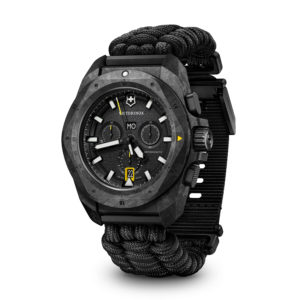 To be well prepared for just about any situation, all new Victorinox watches offer a wide selection of straps. Thanks to an innovative system, the straps can be easily changed without the need for tools in only a few seconds. Every watch can therefore be personalised and perfectly matched to the outfit or activity of the day with straps made of paracord, rubber, leather, wood and more. Furthermore, the watches of all new collections go hand in hand with the well-known brand heritage, the promise of high quality and functionality.