Giovanni Raspini has reaffirmed its strong identity with its autumn/winter 2023/24 collection by presenting creations in which innovative design is combined harmoniously with the unique style that has long been synonymous with the brand. The collections showcase the meaning of beauty as seen by Giovanni Raspini, blending traditional and inventive skills.
The new lines, called Shine, Blade, Daphne, Rings, and Mini Earrings, are incredibly bright and luminous thanks to the prominent use of a large variety of gemstones.
Shine represents a novelty in the brand: big cubic zirconias are elevated and incorporated in the classic perlage setting with little silver burnished and fused spheres gently framing the stones. Shine is bright, versatile, elegant, and perfect to wear day or night, and a necklace, pendant, bracelet, pair of earrings and ring are available.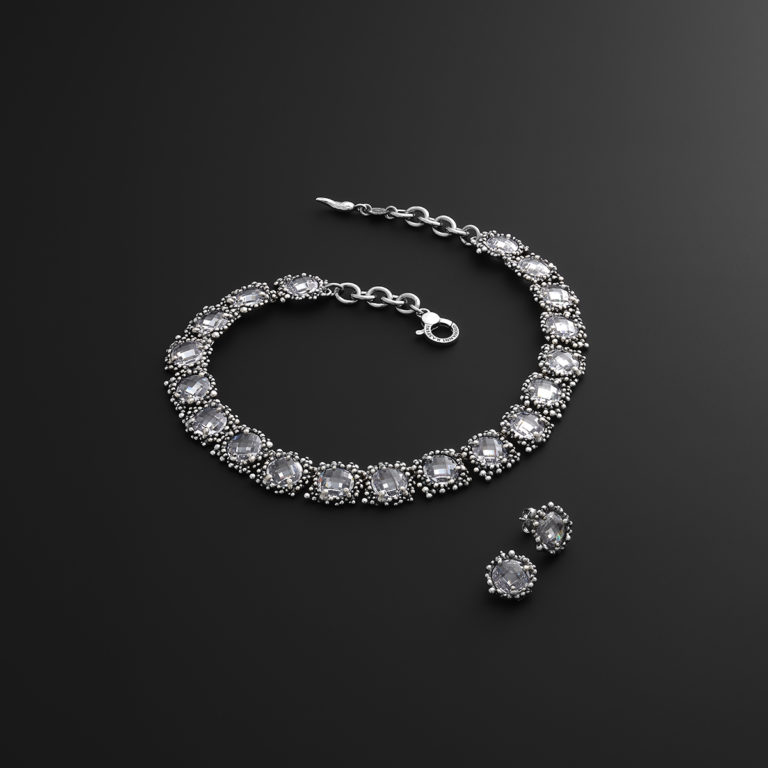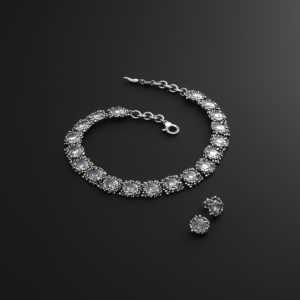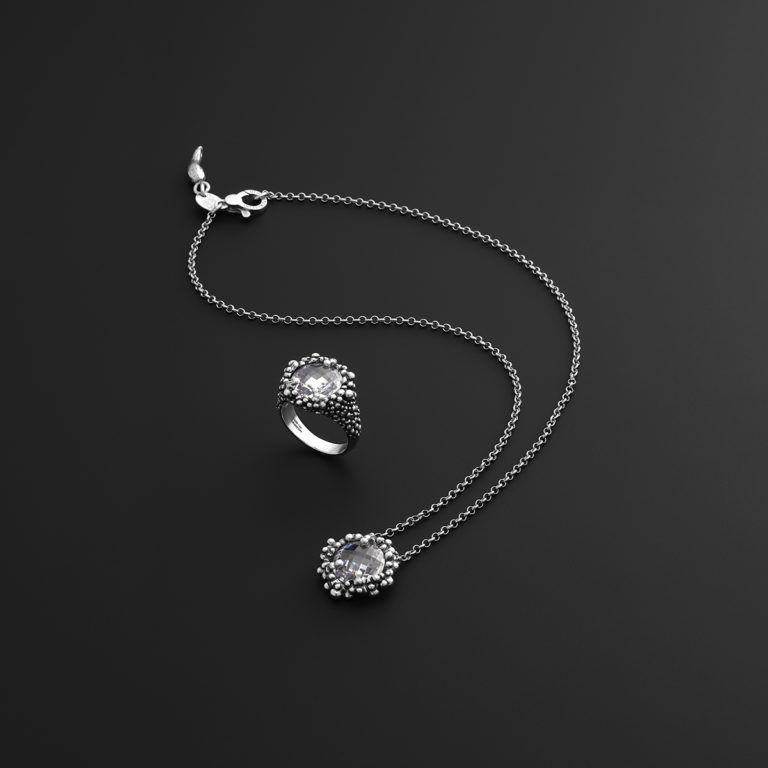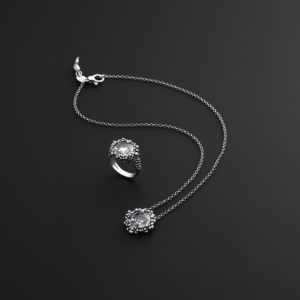 Blade is characterised by its clean, shining and simple forms. The silver has been sapiently hammered, crafted with a circular or oval movement conferring a sharp, razor effect to the jewel. It features a "blade" effect on the outside that makes it very contemporary.
Available in both silver and gold-plated silver, the collection includes a rigid necklace, three earrings and three bangles. The bangles have been designed to be stacked with other bracelets from Giovanni Raspini's collections.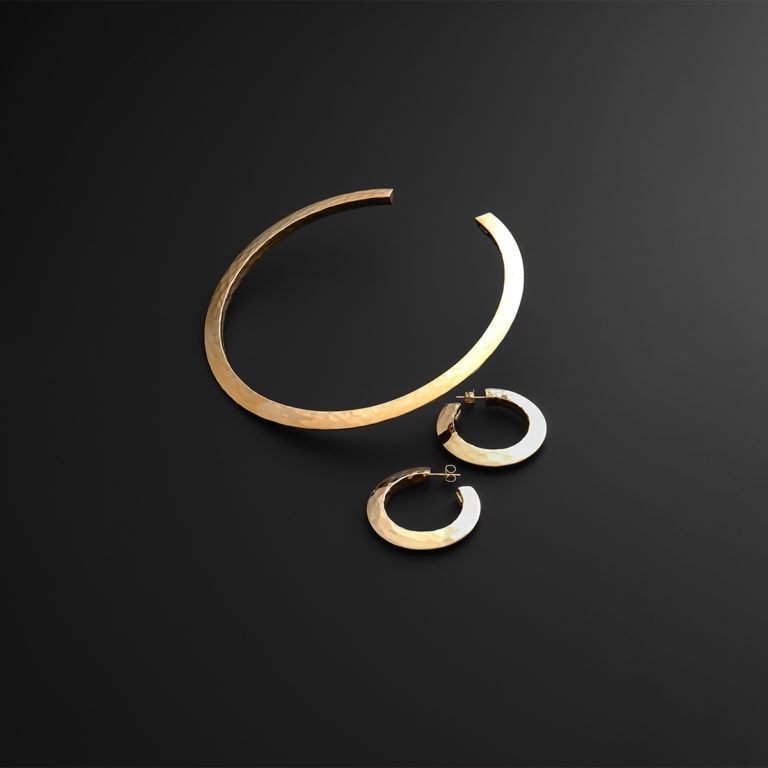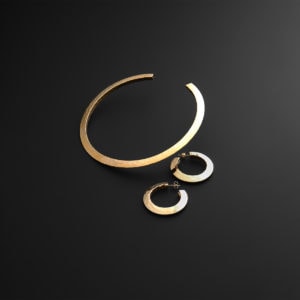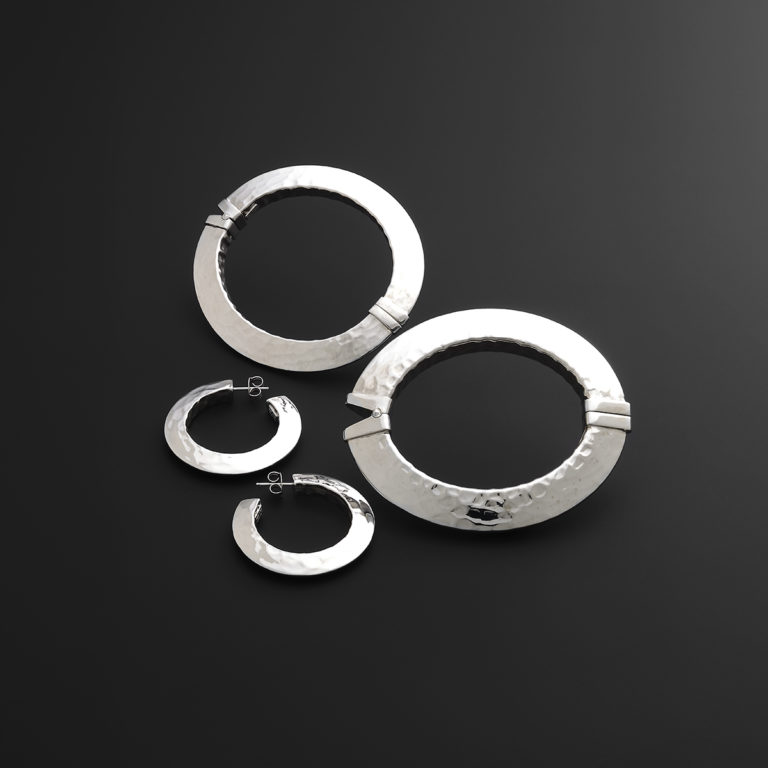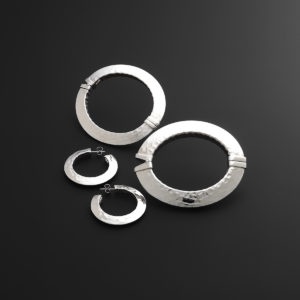 Daphne is inspired by the natural world, with light-burnished leaves gathered in micro-pavé effect. Daphne is available in a necklace, a pendant, a bracelet, three pairs of earrings and two rings.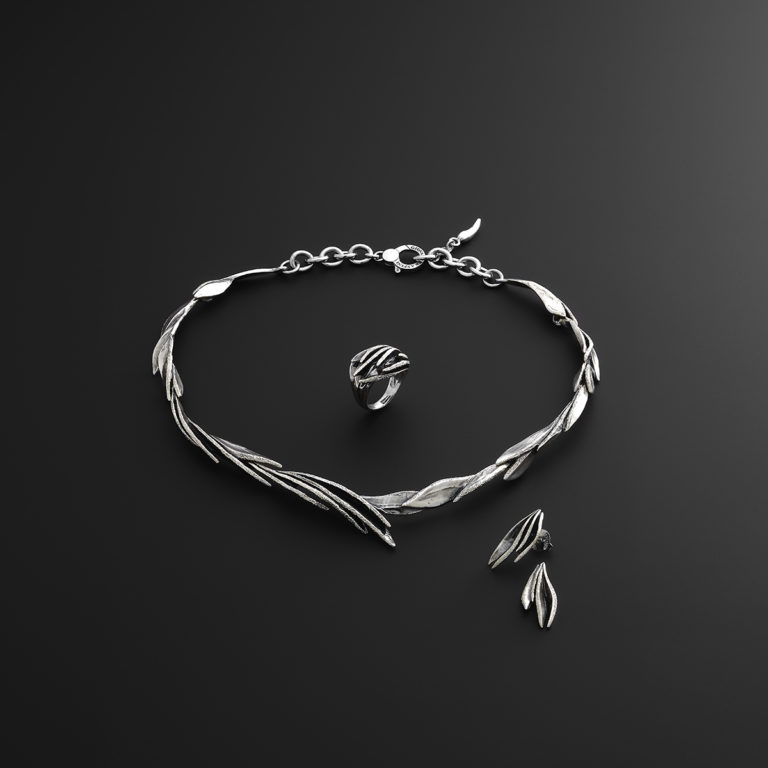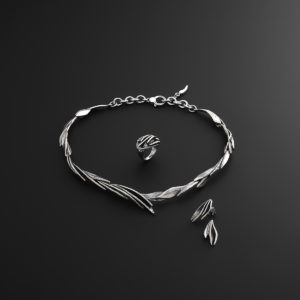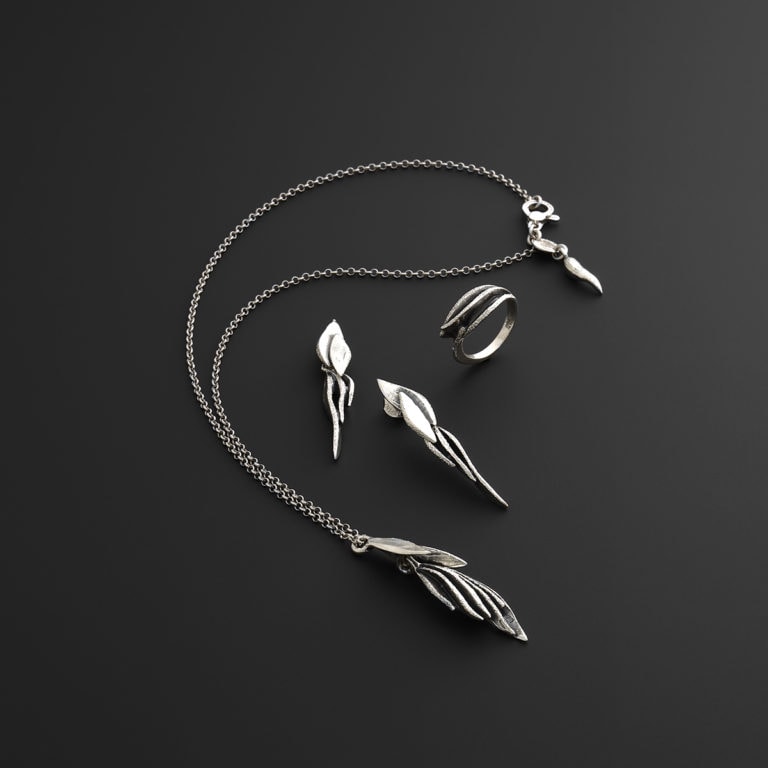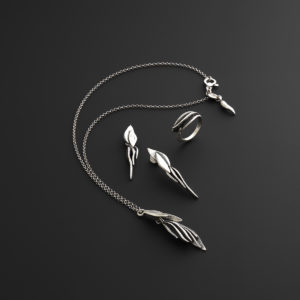 Eight statement Rings made with natural stones are new for this season, offering four perlage Rings and four hammered Rings. The stones used are pink jade, blue agate, amethyst and carnelian.
The shape of the bezel is traditional and simple, but the final effect is elegant and young. Of the mounted stones, three are doubled with the mother of pearl (the fourth is a classic carnelian).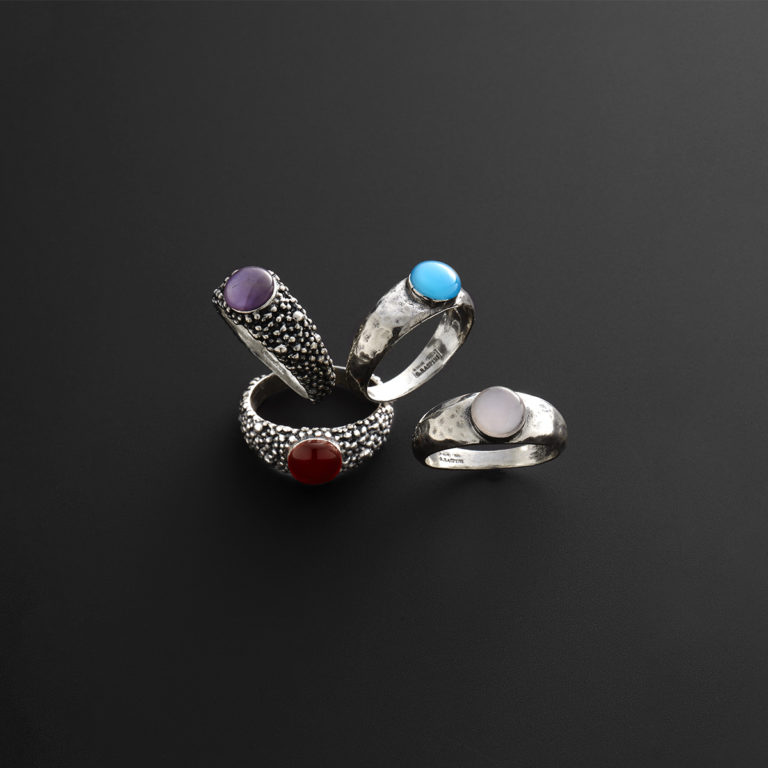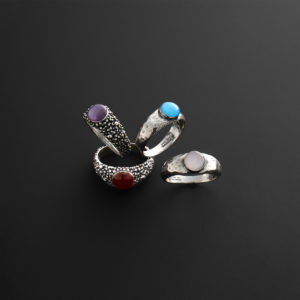 Finally, for the new season, Giovanni Raspini has launched a collection of Mini Earrings. The micro effect of the earrings is perfect to be combined with other statement earrings from the collections.
Available in silver and gilded silver, they are inspired by iconic elements such as the heart, the moon, the ladybird, the butterfly, the star, and the bow. Other earrings mount micro-gems (freshwater pearls, zircons, green siamites and mystic quartz) on tiny bezels in the form of daisies or burnished spheres.