Helen Dimmick, gemmologist from family business Ainsworth Jewellers, has been revealed as one of the eight finalists within the retail category of the 2023 Enterprise Vision Awards(EVAs).
The fifth-generation, family-run jewellers based on Darwen Street, is the oldest retail business in Blackburn, marking its 153rd year of trading. Founded in 1870, Helen, who is a renowned jewellery specialist in her own right, runs the business with husband and business-owner, Philip Ainsworth.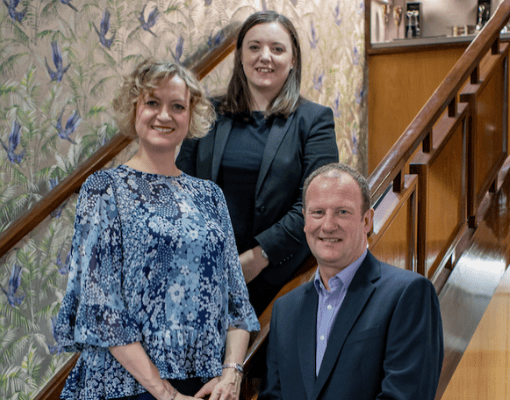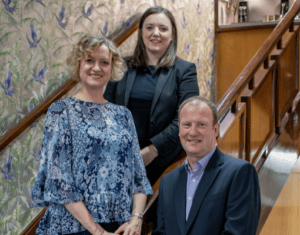 Over the past 12 months she has worked tirelessly to expand the company's capabilities, launching the Inspired Bridal boutique on the first floor to complement its existing offering; and adding an ear-piercing studio on the ground floor.
Helen has also re-launched the Ainsworth's Jewellery brand proposition, bringing more modern collections and coloured gems to the store, as well as creating a brand-new private viewing area.
With more than 20 years of industry experience, Helen is a leading jewellery specialist and historian who has also appeared on ITV's 'Bling' show, presented by Gok Wan. Working closely with Blackburn College and an avid supporter of East Lancashire Hospice, Helen's commitment to supporting the community were points of note for the judging panel.
Speaking of her achievement, Helen said: "I'm so thrilled to have been held in such high esteem along with so many brilliant businesswomen and fellow retailers; and it's absolutely fantastic to be recognised for work that I love doing.
"We work so hard to make Ainsworth Jewellers and Inspired Bridal a successful business and a go-to store of choice which we are so fiercely proud of, but the company wouldn't be anything without our staff or customers and so I'd like to take this opportunity to thank them for their support."
Dubbed the UK's premier business awards for women, the EVAs celebrate the successes and achievements of outstanding female entrepreneurs.
The event is taking place on 29 September 2023, hosted at the Winter Gardens, Blackpool.
The Company of Master Jewellers is always looking to share our members' good news. Please send any good news stories to info@masterjewellers.co.uk.