ELK Design Services is a CMJ service supplier founded by Jamie Elkins. The business specialises in working with brands and retailers to assist them within digital and online support.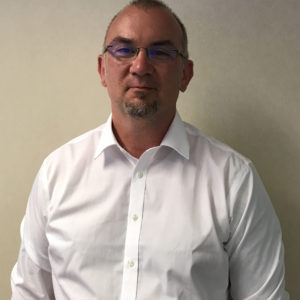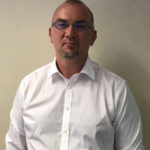 1. Can you give a brief background to your career and why you set up your own business?
I started working in IT for Swico in 1998, long before anyone had a web presence. They had the UK distribution for Raymond Weil, Boss and Ebel. I worked with the marketing team on designs for incentives etc and eventually creating the layouts for print advertising. In 2005 we built our first e-commerce site for TW Steel UK, which was extremely successful.  Around this time, Swico entered a UK JV with Movado, forming MGS Distribution.  We created UK sites for Boss, Boss Orange, Tommy Hilfiger and Juicy Couture.
Initially on bespoke platforms, the sites moved onto AspDotNetStorefront then settled on Magento. I was then responsible for the design, build and maintenance of all e-commerce sites as well as running Google and social advertising.
In 2017 I moved from Swico to concentrate on e-commerce for Movado UK. We created hourtime.co.uk, a site containing all Movado licensed brands – both watches and jewellery. By the end my first year we exceeded targets by 400%.
A year later, Movado US requested I become its global ecommerce development manager. Although this was a significant step up, I was now managing websites rather than designing them.
When Covid hit in 2020 I took the opportunity to start ELK Design Services to help brands and retailers with their online businesses.
2. What can your business offer CMJ members, both retailers and suppliers?
I can offer anything from an hour to help to with email issues, to a complete website integrated with your EPOS. Every retailer is different and so are their requirements. I can help build brand awareness as well as converting visitors into sales.
3.  Have you worked with any jewellery business already that demonstrates what can be achieved by working with you?
I have almost 25 years working in the trade and know what works. I like to build relationships with clients and treat each project as if it's my own.
4. What do you think are the challenges and opportunities of working with the jewellery sector?
Understanding what you are selling is the number one issue for most jewellery sites. We're not selling CDs and most sales will not happen the first time a customer visits your site.
5. You became an approved supplier to the CMJ in July and exhibited at your first Trade Event in August. How was it for you?
It was great to get away from a computer screen for a few days!  It would have been good to have seen a few more people around the digital area – we're not scary, come and say hello!  I also managed to see a few familiar faces from Movado.
6. What sorts of retailer partners are you looking to work with?
Everyone! From losing that Gmail account for email (please, don't do this) up to real time inventory syncing; I can help with it all.
7. What plans do you have for your business in 2022 and into 2023?
To help businesses reach their potential online and to continue building relationships that grow beyond the end of a project.
To find out more about how ELK Design Services can help grow your online business, contact Jamie on jamie@elkdesignservices.com, call 07305 936370 or visit the website.