The Company of Master Jewellers (CMJ) Autumn Trade Event closed its doors today after two hugely successful days of trading and networking on 14 and 15 August.
With the aim of taking its events to the next level, the two-day show was held for the first time at the world-class International Convention Centre (ICC) Wales. CMJ suppliers and retailers alike praised the purpose-built facilities for providing an open, light and modern exhibition space.
At the CMJ's Sunday evening event, guests were treated to a Welsh-themed three-course evening meal in the light and airy Woodland Suite. They then welcomed to the stage legendary Welsh rugby referee and broadcaster Nigel Owens MBE, who captivated the crowd with stories of his career highlights, before opening up about his mental health issues and prejudices he has faced since coming out as gay, delivering an inspiring, entertaining and moving speech.
Howard Graham, Managing Director of CMJ supplier Ntinga, said: "I have to say, the ICC is simply the best exhibition hall ever – so clean, cool and brilliant service. Nigel Owens gave just one of the best speeches I have ever heard – both moving and funny… It's been the most amazing show, the best ever I would say. Well done to the CMJ, it's been great!"
Many suppliers worked in partnership with the CMJ to offer commercial deals that were only available to retailers at the event, such as increased discounts and extended payment terms. This attracted more retailers to the show, secured more orders and encouraged each order to be larger ahead of the key Christmas trading period.
Himanshu Shah, Director of CMJ fine jewellery supplier Andre Michael, declared: "We have seen more serious buyers… who are much more interested in new product and new lines. We have found that retailers are hungry to see new something different this time, which has been great. The venue is lovely and the location is superb. We love having one open hall, which I find is better to network and spot retailers… We love the evening networking and the community, homely feel that the CMJ Trade Events bring."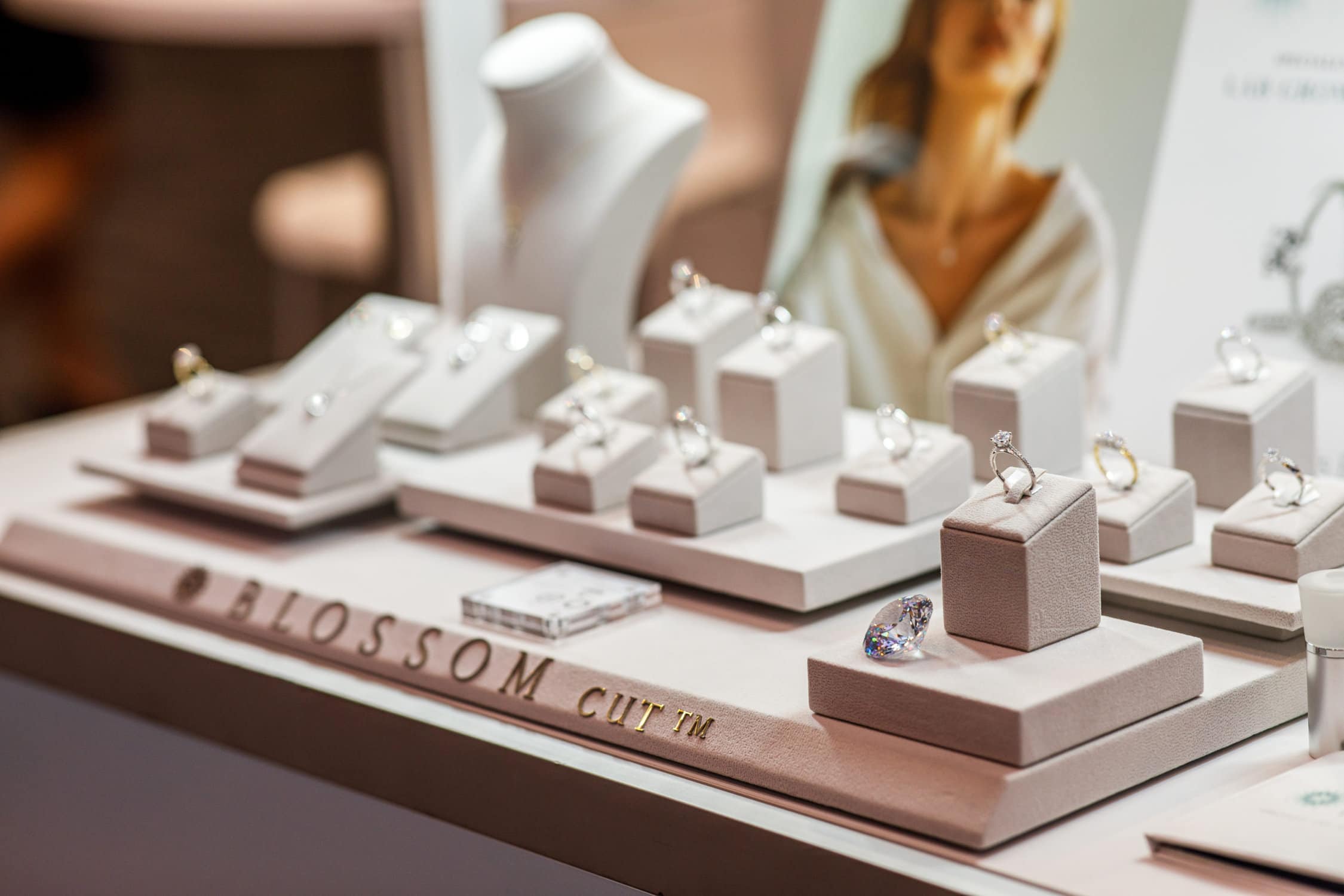 The CMJ also welcomed a number of new suppliers to exhibit for the first time, including Fossil Group, Sekonda, Stackers, Artisan Jewellery and Azure Jewellery, which showcased its stunning 104-faceted Blossom Cut diamond collection, which is exclusively available to CMJ retailers.
Emmet Cummins, Managing Director of the CMJ, said: "These exclusive offers boosted orders placed at the show, successfully returning the purpose of the event to what it should fundamentally be about – trading. Feedback from everyone has been so positive – we have definitely set the bar high and achieved what we set out to do, which was to elevate our events, and to offer members the chance to trade and network in an inspiring environment."
The CMJ's Spring 2023 Trade Event will take place on 5 and 6 March. Any independent jewellery retailers who would like to find out more about becoming a member of the CMJ should contact Amber Saunders, CMJ Director of Membership Development, on amber.saunders@masterjewellers.co.uk.