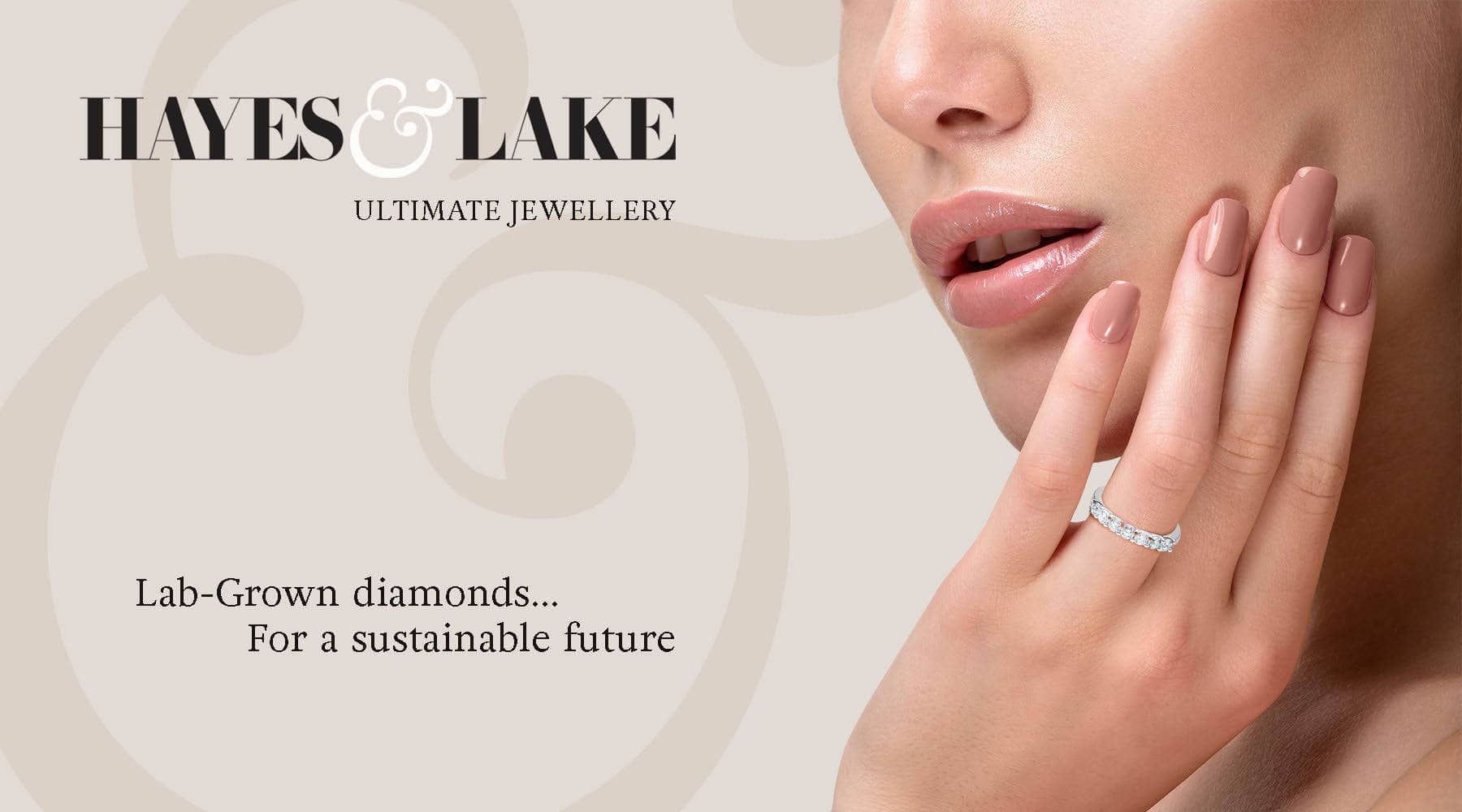 CMJ supplier Diamnet launches new laboratory-grown diamonds brand called Hayes & Lake.
Hayes & Lake is a range of high-end jewellery made using laboratory grown diamonds and was showcased at the CMJ 2022 Spring Trade Event. Every design has a pinnacle and after 30 years Hayes & Lake has honed that experience down to the best of the best in each category.
The new brand has created the Ultimate collection including a solitaire ring, a trilogy ring and an eternity ring. Hayes & Lake has created the 'Forever Ever Promise' – a set of design principles that elevate a Hayes & Lake item above any other.
It also offers branded carry bags, cleaning cloths, earrings, pendant boxes, ring boxes, display trays for the shop and rose gold authenticity cards.
You can read more about Hayes & Lake and view its laboratory-grown diamond pieces on its new website.