Distributed in the UK by Mesmeric Distribution, TI SENTO – Milano is a fashion jewellery brand that has stood the test of time. We talk to Judith Lockwood, Director of Mesmeric Distribution and CMJ Supplier Director, to find out the secret of the brand's success and what plans are in store for the future.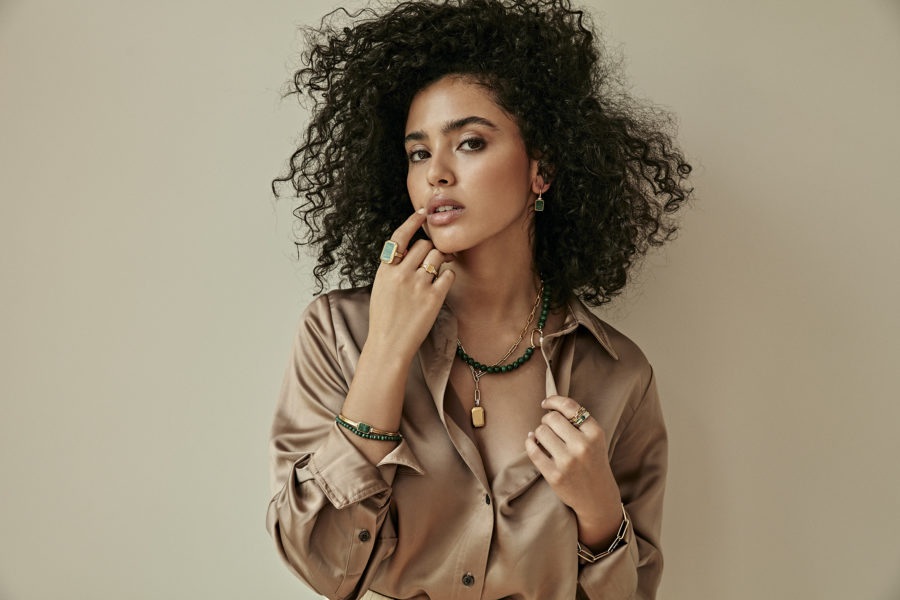 For retailers not familiar with TI SENTO – Milano, can you share what the brand is all about?
After 18 years in the jewellery market, many people will have heard about TI SENTO – Milano and will be aware of its reputation for quality, design and being commercial. TI SENTO – Milano is a 925, sterling silver jewellery brand that brings goldsmith standards to silver jewellery. All the jewellery is hallmarked, rhodium-plated and uses 18ct yellow and rose-gold plating to  a depth of 3 x microns. We handset all our stones and CZ pave pieces, which are known for their smoothness, neatness and evenness of workmanship.
Twice yearly we launch new collections – spring/summer and autumn/winter – which are always on trend, bringing new designs, colours, finishes and looks, along with new seasonal marketing materials to support the new ranges within our stockists. The core collection accounts for 80% of our business, meaning that our retailers make sales every day and grow their business through replenishment and returning customers who love the brand.
Mesmeric Distribution here in the UK supports our stockists in many ways, including store visits, training, merchandising, analysing stock lists, supporting ecommerce with web banners, information and images, along with a strong social media presence and prompt caring attention from the team.
We have a mix of product categories rings (with eight sizes available), bracelets (now offering additional sizing options – small, medium and large), necklaces, pendants, earrings and ear charms. Pricing starts at £25 and goes through to £1,599 at retail.
How has business been for TI SENTO – Milano/Mesmeric Distribution since shops started re-opening in April? How do retailers respond to new collections?
We had a truly incredible spring/summer season when the stores re-opened in April. Virtually every retailer wanted to meet with us and they were all so enthusiastic and excited about the collection, buying newness, re-stocking sold pieces and adding to their basics and core – we were amazed and delighted. Replenishment has been very good, along with special orders. Like so many others, we had no idea what to expect and business has been strong. We have also added to our retailer network with new store openings, who took furniture in some cases and carrying beautiful pieces.
We are now out selling the new autumn/winter 2021 collection and again the response is just remarkable. There is a genuine love and affection from our retailers and their staff for TI SENTO – Milano and we don't take this for granted. We have staff who will come in on their day off to be part of the buying process. Everyone always wants to see what is new, or how we have re-merchandised the sample wraps to incorporate existing collections with the newness as it gives fresh, creative ideas to the in-store teams and new ways to show pieces.
Many of our best consumers are the owners and staff within the stores, as they love to buy pieces for themselves, friends and family members. This is the highest accolade we can get.
You have worked in the jewellery industry for many years; what makes you so passionate about being the UK distributer of TI SENTO – Milano?
I feel very grateful and fortunate to be in the jewellery industry, having spent most of my working life involved in it. From Gucci, to Cartier, to Hearts On Fire and then TI SENTO – Milano, working for the original Dutch family-owner for several years. On the day I left they gave me some lovely gifts and I gave them a beautiful clock (to represent the most fantastic time I had had working with the brand, the Head Office, the team at that time and the retailers of course). I guess this love for the brand never left me. And when I took a call from Arjan van Zuylen nearly four years ago (my old director and now owner of TI SENTO – Milano) asking me to go and take a coffee with him in Amsterdam, I didn't hesitate and flew over the following week. The rest as they say is history…
I see development in the brand in terms of signature looks and designs, commitment to quality, support to us on the ground which enables Mesmeric Distribution to look after our retailers and their consumers, their continued belief and commitment to the UK market and us, particularly since the Brexit transition and together finding new ways to make it work.
I truly believe in the future of what this brand can achieve and I think we have only just started seeing the success that can be reached. We really try to work with our retailers and recognise them as being independent with differing needs and wants and we do all we can to reflect that and respond.
The retailers we work with are key. They give us the passion and enthusiasm. I again feel very lucky that some of them I have known and worked with for nearly 30 years in previous roles and still today. I truly have the best job in the world.
Is there a typical TI SENTO – Milano consumer? What are they like?
This is a great question and one we often get asked when meeting with prospective new retailers… I would say we cross many ages, demographics, styles, personalities and looks. We sell from age 9 to 92 and everything in-between. This is quite an extraordinary brand. We could be the first piece she buys herself or is gifted, it could be a bridal piece, perfect for self-purchase or gifting (husbands and boyfriends love us at Christmas, so do mums and children), an office collection for a colleague leaving, cruise jewellery, students, a fashion and trend lover, local business owners who shop at their local jewellers. She is anyone and everyone – she is stylish, normal, likes simple pieces and she likes fashion pieces and she loves the brand. She trusts the staff in the stores to advise her well and they trust TI SENTO – Milano and offer a wide range of designs, pricing, looks and choices.
We have met her at the many events we did pre-Covid and when we visit the stores. Some consumers have bought for years and reminisce about pieces they have, still wear and love. Some are still on the start of their journey with us… Our consumer is your consumer as there is something for everyone.
TI SENTO – Milano's new autumn/ winter collection has recently been launched. Can you tell us more about the collection and the inspiration behind it?
This season we have three new collections that once again cover the new trends, have a spread of pricing, beautiful designs, a splash of colour and are commercial based on feedback from a variety of jewellers across the country. The names of the three new collections are The Outdoors, Starry Universe and Timeless Energy.
We see timeless pieces that are classic, elegant and wearable all day that have an odd feeling of familiarity and being safe yet are new. We have statement, daring looks for special occasions and moments and a series of luxury icons such as stars, moons and lightning bolts. Lots of detail and thought, new chains set with rub-over handset CZs, drop earrings, lapis blue, tigers eye, hearts, lots of 18ct gold-plated jewels, simple choices or if you want more extravagant and bold looks. Lilian van Zuylen, who leads the design team as Creative Director at TI SENTO – Milano wants us to go out and create new memories, to dress-up, to have a feeling of freedom and to celebrate life. What better way to do it?
What can we expect to see from TI SENTO – Milano in 2022?
Based on everything that we are hearing and seeing it looks like it is going to be a strong Christmas for our retailers. We will be notifying them in early December of what is going to be retired from the range, to ensure that they buy ongoing pieces only and that they are ready for a sale (if they have anything left) in January. We hope to receive the new spring/summer 2022 collection in December and if this is the case, then we will certainly have a few of our jewellers who will want to see that early and get pre-orders in, otherwise we will be forward booking appointments for January, February and March.
There are no clues yet as to the theme, colours or designs for SS22, the design team have an embargo, but we will get to hear in our Distributor Meeting (likely to be virtual) in October and this helps with our planning and budgets for 2022. As a team who love jewellery this is always difficult to keep quiet about, but we can be tempted by frothy coffees…
We are already looking forward to the CMJ Trade Event, which will be taking place in March 2022, and seeing all of our industry friends and colleagues as this will be the first time that as a membership we will all have come together for some time.
What do you believe sets TI SENTO – Milano – and Mesmeric Distribution – apart from their competitors?
For those of us who have been in the industry a while, I am sure we can all say that we have seen some brands come and go and others continue to rise and shine and it is fair to say we need good brands in the industry, be they old favourites or newer kids on the block, as it offers a healthy choice for the consumer within a store.
It is unusual that a "silver fashion" jewellery brand has stayed the course. For TI SENTO – Milano this is in part due to the consistent quality and designs over the years, the loyalty of retailers and their consumers and how it is operated and delivered on the ground.
When I returned to TI SENTO – Milano three and a half years ago I drove a long way to see some retailers who were wobbling over the brands that they stocked at the time (for a variety of reasons). I would arrive, not knowing if this was goodbye for us. When I asked how they saw TI SENTO – Milano I was told "we don't class you as a brand, TI SENTO – Milano is different, we see you as family and as core to our business."
We offer support with sales, enquiries, updates, backorder status, invoice queries, shipment details, aftersales and have I am told a "brilliant b2b system". We even have a method to remake back at factory an "emotional value" item that a client has, who loves a piece and cannot be without it in her life. The team and I care passionately about what we do, we try to get it right most times, we will endeavour to give great support every day and work together with you as an extension of your team. We come with experience, love working together and feel we have come home.
There is something truly magical about TI SENTO – Milano and being part of its family. It is an honour for us to now look after all the jewellers we work with and to be a part of their business.
What sort of retail jewellers are you looking to work with in the future?
We typically work with independent jewellers, some who are first generation and are only a few years old and others who are seventh generation with a long history and reputation in their locality. We work with family businesses who have generations locally who have shopped with them. We sit within jewellers who stock the luxury Swiss watch brands, who are fine jewellers, who offer bespoke, who have a workshop and do repairs, who have lots of brands, who have no brands and we are the only one.
We want to work with good people, who are enthusiastic retail jewellers, who understand TI SENTO – Milano and see its potential in their store, who have a great team (large or small), who want to sell beautiful, quality jewellery, who see us adding to what they offer and are committed along with us to make it a success in their locality.
We know where our open points are and have a wish-list of who we would love to work with.
Anyone with any questions or who wants to find out more, can contact Judith Lockwood on 07834 490060 or on judith@mesmericdistribution.com.