Renowned for its excellent quality gemstones and high-end products, did you know it also offers a classic line that promises the same quality of stones at more affordable price points? All backed up with a comprehensive marketing support package? We talk to Ariel Tivon to find out more.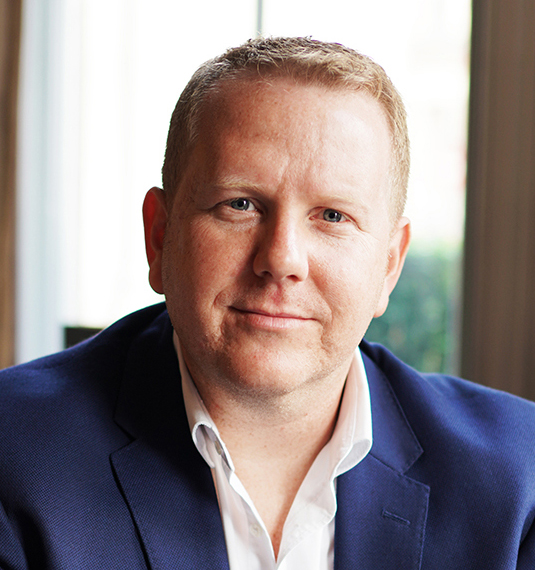 1. For those who don't know the business, can you give a brief background to Tivon Fine Jewellery?
"Tivon is a second-generation family business started by my father Israel Tivon in 1963. He trained as a diamond cutter and eventually led the business into bespoke jewellery and ornamental silverware. In 2003, I expanded the business from South Africa to the UK, pushing the business further into the realm of bespoke and specialising in my passion, which is fine gem-set jewellery set with the finest precision-cut rare and collectable gemstones."
2. What do you believe sets you apart from your competitors?
"The quality of our gemstones and the selection standards that are set for our gemstones stand head and shoulders above many of our competitors. Colour alone is not enough! Just like in diamonds, I believe our gemstones must be precision cut and faceted to meet the highest standards so that when one looks at our jewellery, it is unmistakably a Tivon piece. This only comes with true passion for both the gems as well as for the level of design."
3. You have spent the past 12 months taking stock and reviewing your business. What has been the outcome?
"We have gone far beyond just taking stock of our business; I would say we have overhauled almost every aspect, from new display to an upgraded website. From drastically improved marketing – especially on the social media side – to implementing and rolling out impeccable videos of all our products. Needless to say, introducing many new stunning pieces to our collections was also a top priority. We also signed a brand ambassador, launched a podcast series and embarked on lifestyle photography.
"All this was done to make us fitter and more adept to facing the post-lockdown business environment and certainly for a far more digital world of business that has now been accelerated."
4. Part of this has been a new marketing strategy for retail partners. Can you tell us more about that?
"Previously, retailers could count on us supplying stunning items of stock and second-to-none stock images. That hasn't changed.
"But what stockists can now additionally expect to accompany our offering is incredible lifestyle imagery, a barrage of social media marketing to help push and promote the brand from our side as well as a very strong offering of tools to help push the Tivon brand from their side, which includes video content. All this is linked by our online Click & Collect programme. In my opinion, in terms of our offering, this puts us way ahead of many other suppliers. Today the stock isn't enough. One has to be armed and equipped with the tools to market digitally with full force. And we have it all to hand, ready to deploy."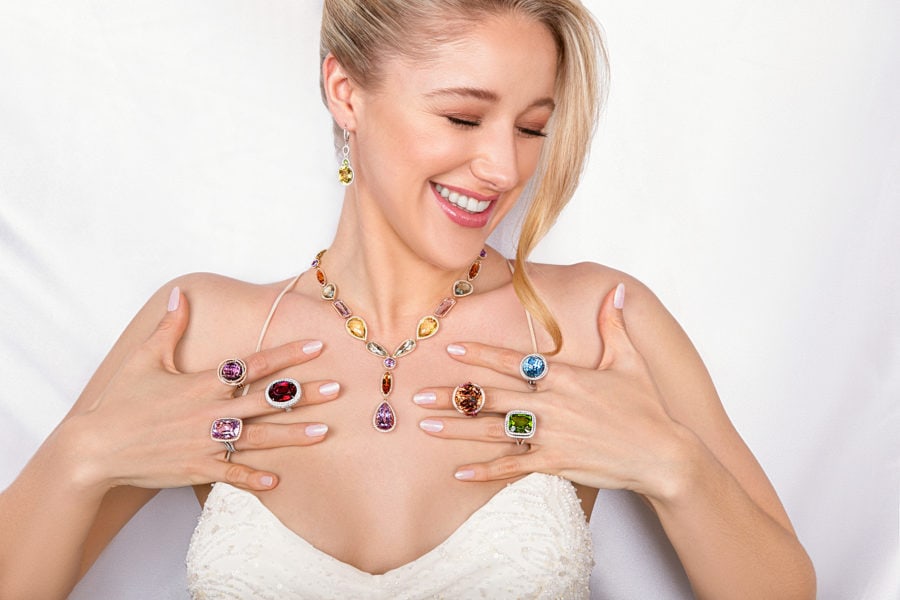 5. What are your best-selling collections with independent retailers?
"Retailers tend to pick and choose what they feel is best for their target demographic and clientele. Of course we are well known for our tanzanite range but we have come a long way since our early days where tanzanite was our main focus. Today we create and stock everything from traditional stones such as sapphires, rubies and emeralds to more modern but highly sought-after classics like aquamarines, tourmalines and even diamonds on the odd occasion. What retailers recognise is the quality and the care taken in creating our pieces. So we have actually started receiving a lot more special commissions to create the extraordinary and the unusual."
6. What sort of retail partners are you looking to work with?
"This is quite exciting. Previously many retailers only knew us for top-end big Christmas-type pieces. But following a survey we did back in 2019, we embarked on designing and creating a new and improved classic line that makes use of more inexpensive gemstones but still every bit the Tivon quality people have come to expect. This means we are now hitting lower, entry-level price points.
"As a result, we are looking to expand our reach beyond only high-end retailers to more mid-level retailers who previously perhaps, by our own fault, we didn't cater to before.
"We believe we have something for most retailers. We have only one main requirement – they must be passionate about our product in order to sell and promote it."
7. What does the future of Tivon Fine Jewellery look like?
"One thing is for certain – we will look to push our product more and more as a brand and adapt our thinking to that of a brand rather than just a behind-the-scenes supplier. I believe this is key because if we put on a unified marketing front together with our stockists, the demand for our products will grow, which means improved business for everyone. We need the support of our stockists in these efforts as they are vital partners to building the brand and improving sales all round."