Looking for the perfect gift items to stock for February birthdays? Look no further. Amethyst is the stunning birthstone of February and when set in jewellery, it makes the perfect present.
Ancient Greeks believed that this stone kept the wearer clear headed and sober and protected them from intoxication.
The stone is believed to be healing, protecting and purifying.
Amethyst is a spectacular purple colour and is a type of quartz. This gorgeous stone makes for a popular jewellery gift for those born in February when set in earrings, rings, necklaces, bracelets or charms. Here are some of our favourite pieces from CMJ suppliers: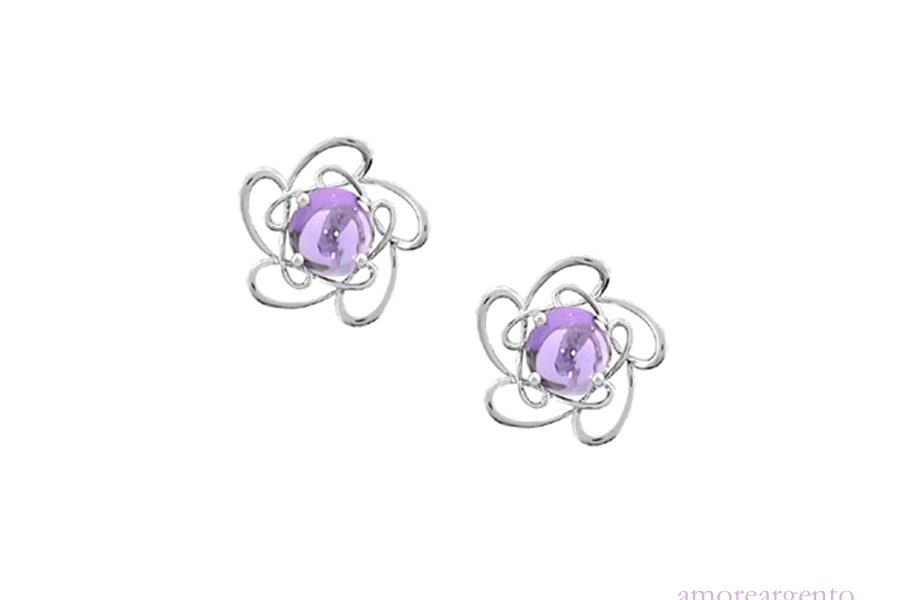 Amore Argento dreamy amethyst clip earrings – "Amore in-house design team have created this comfort clip with a stunning cabouchon amethyst. Designed to be worn for work or at evening events, these earrings bring refined quality to any outfit for any occasion. For those without pierced ears, these flattering earrings bring a touch of 'wow'."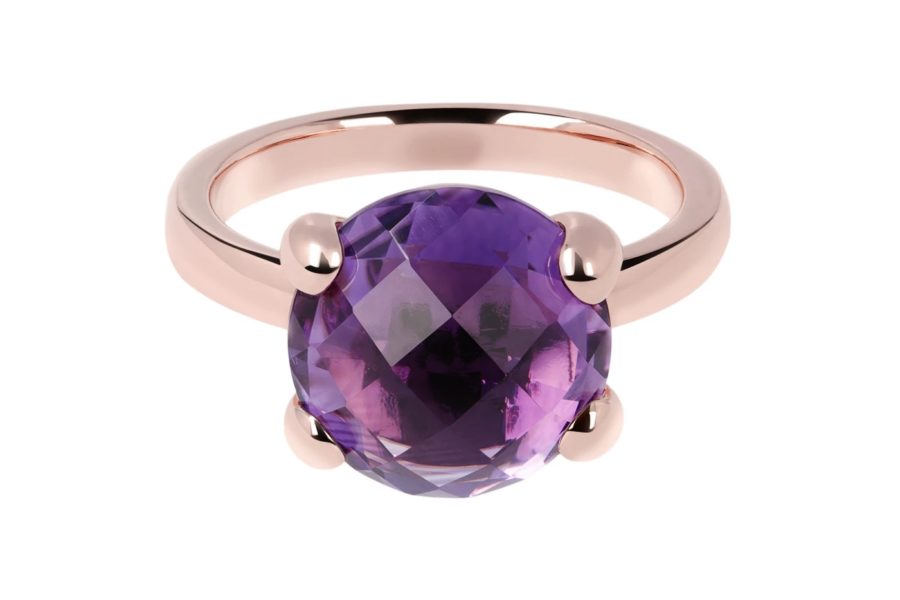 Bronzallure Felicia amethyst cocktail ring – "An iconic ring, designed for every day: a beautiful cocktail ring, simply essential. Made in Golden Rose 18 carat rose gold plated, with a graphic motif of 4 griffes, this simple setting enhances the clean and essential charm and nuances of a precious rock crystal, radiating its icy and luminous vibrations."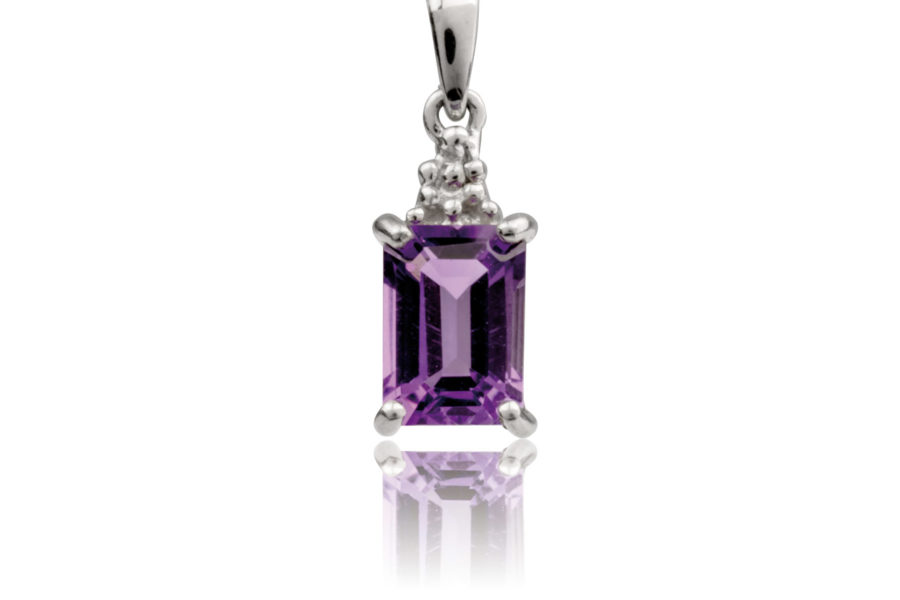 Cookson Gold sterling silver pendant with emerald cut amethyst and diamond – "this glamorous piece features a claw set amethyst and one small diamond which gives some sparkle to the piece. The stone measures 7mm in length, 5mm in width, 4.4mm in depth and the pendant including the bail measures 16mm. Matching earrings and ring are available."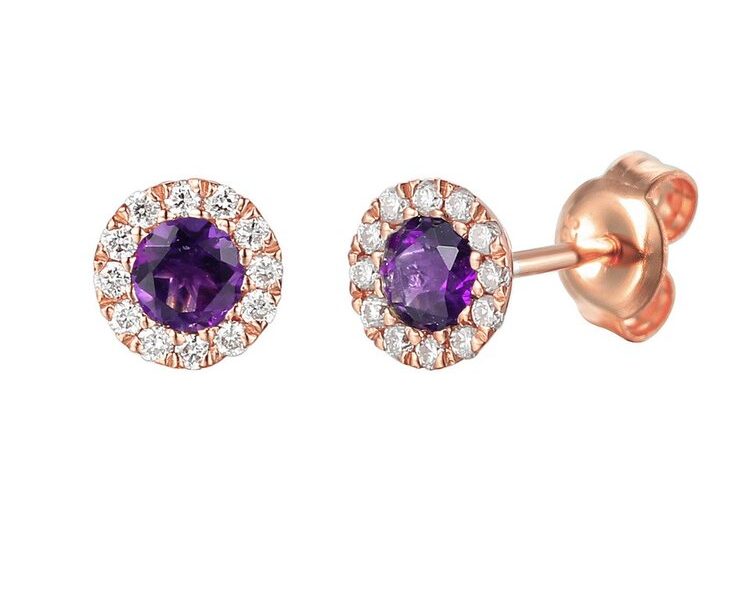 Ntinga birthstone range, February amethyst – Ntinga has a birthstone range boasting matching earrings and rings for each month of the year.