Collect beloved icons of The Wizarding World 
The Harry Potter films have enthralled audiences for almost twenty years. Its themes of courage, friendship and love set in a magical world contributes to the widespread appeal of the stories. Royal Selangor have worked to captures the fun, nostalgia and excitement in a collaborative project with Warner Bros Consumer Products by revealing an assortment of pewter collectibles and accessories.
Limited edition Golden Snitch replica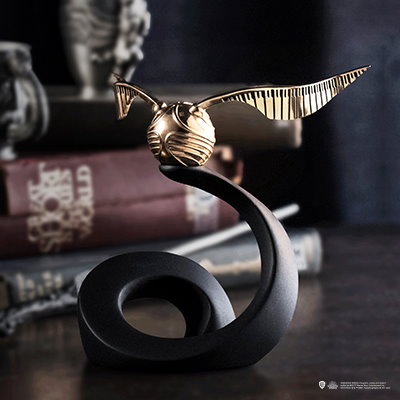 A limited edition of 1000 individually numbered pieces worldwide. This 1/1 scale limited edition which is gilded in 24ct gold, is a replica of the original movie prop. The integral magnet that holds it firm to its matt black bonded porcelain display stand is designed to suggest its extraordinary manoeuvrability, yet allows easy detachment to act out those Seeker aspirations.
Limited edition Goblet of Fire replica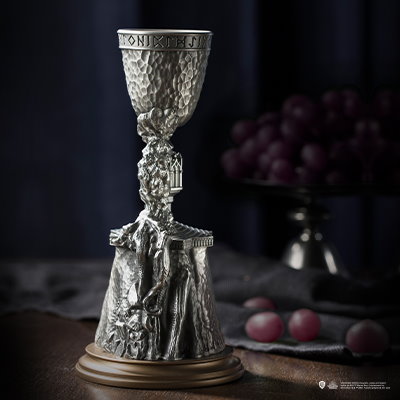 A limited edition of 3000 individually numbered pieces worldwide. This approximately 1/7 scale limited edition, sculpted in satin finish pewter, replicates every element of the original movie prop from the bold chisel texture of the Goblet, to the Gothic architectural detailing of its stem and foot. The replica's visual stature is enhanced by a bonded porcelain base in a bronze finish.
Hogwarts music box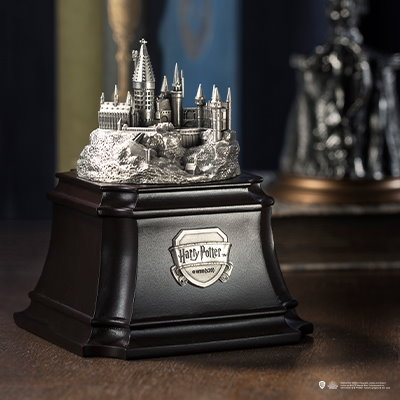 The Hogwarts Music box is sculpted in pewter and mounted on a dark brown finish bonded porcelain container. Hedwig's Theme plays when the hinged lid is raised. Its enchanting melody takes fans back to the joys and wonders of the Wizarding World.
Harry Potter wand replica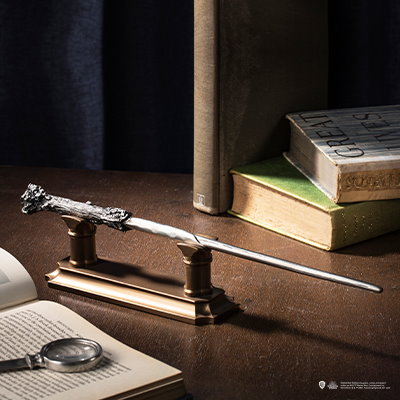 Our replica in satin finish pewter comes complete with a Gothic style bonded porcelain stand given a bronze finish.
Hipogriff and Basilisk mugs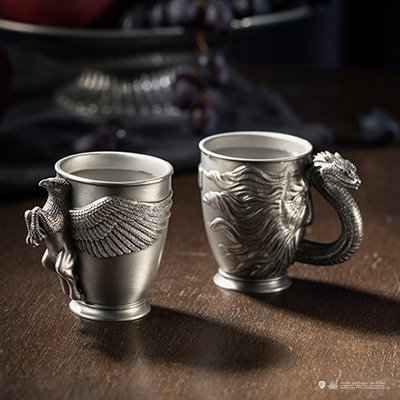 Both mugs are in satin finish pewter with selective highlighting and a modest amount of space for personalisation.
Harry Potter and Dumbledore mini figurines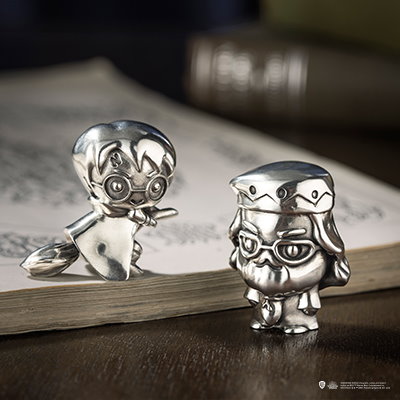 Cute mini figurines of Harry Potter flying astride his broom and his mentor, Professor Dumbledore, in manga style complete this collection.
View the Harry Potter collection at any Royal Selangor retail store, authorised dealer and online at royalselangor.com. Please watch the video below for more information on Royal Selangor's recent collection.