With Christmas only next week, we have been admiring all of the wonderful Christmas window displays from CMJ retailers. Despite lockdown 2.0, where most retailers had to remain closed until early December, there has still been such positive festive feel this year with lots of lovely Christmas windows, messages, and campaigns throughout the holiday period. To add some Christmas spirit from the CMJ, here are a few of our favourite Christmas windows: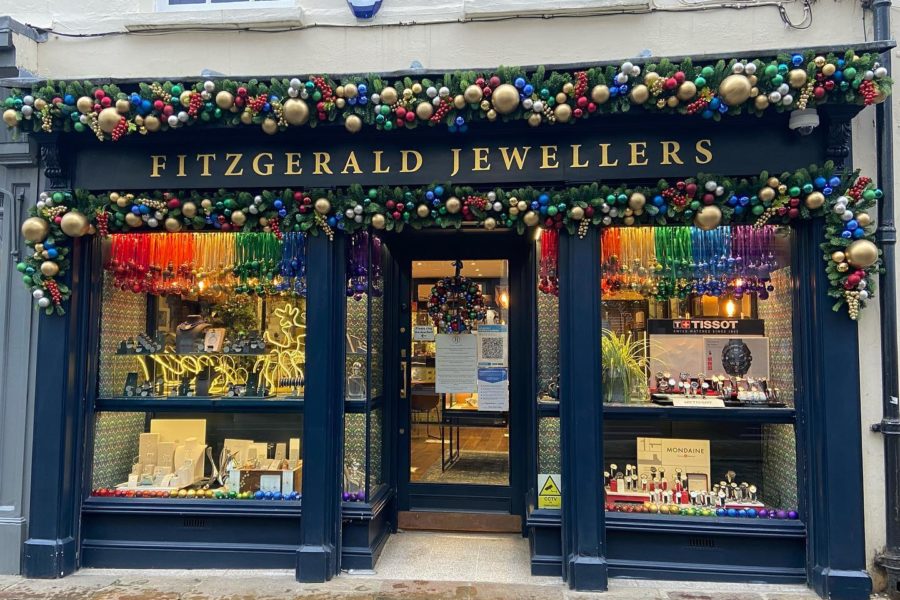 Fitzgerald Jewellers themed its window display this Christmas to represent the year 2020.

The jewellers said "When we were designing this year's Christmas window, it couldn't be without every colour of the rainbow. The rainbow has held so much meaning over the past 9 months for various reasons, whether it's rejoicing over the wonder of our NHS to simply looking for hope at the end of a storm. Together, our team sat for hours on end stringing lots of baubles to create our internal window display. We're in love."

Amazing work from all of the team at Fitzgerald Jewellers, the hard work paid off and your window is looking stunning!
---
Les Harris Jewellers in Frodsham, Cheshire, has gone for a beautifully classic and elegant Christmas window display, featuring the CMJ Christmas POS. What a stunning display, it will certainly be turning some heads.
---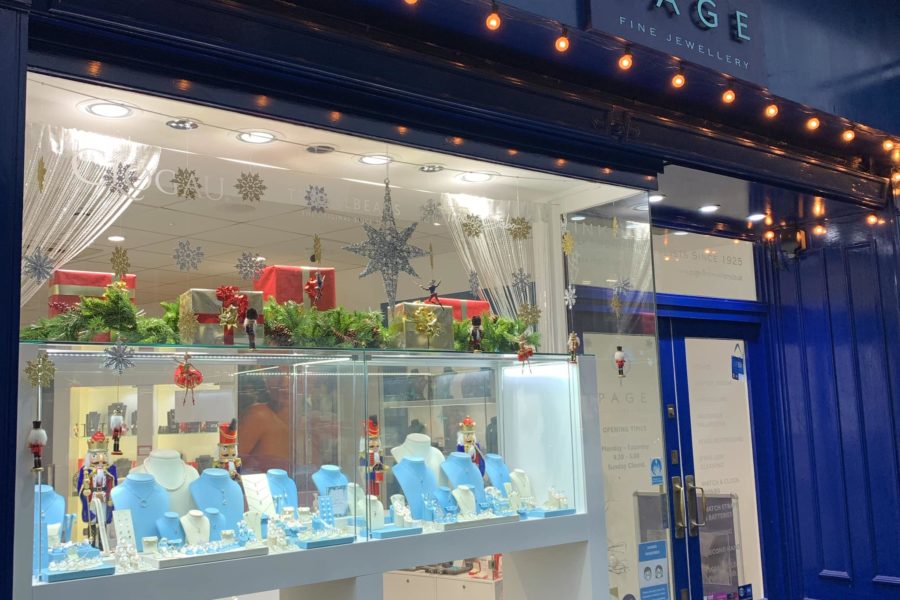 Page Fine Jewellery's window will entice anyone wanting to gift jewellery this Christmas. Between the nutcrackers and the present boxes, this festive window display is looking lovely!
---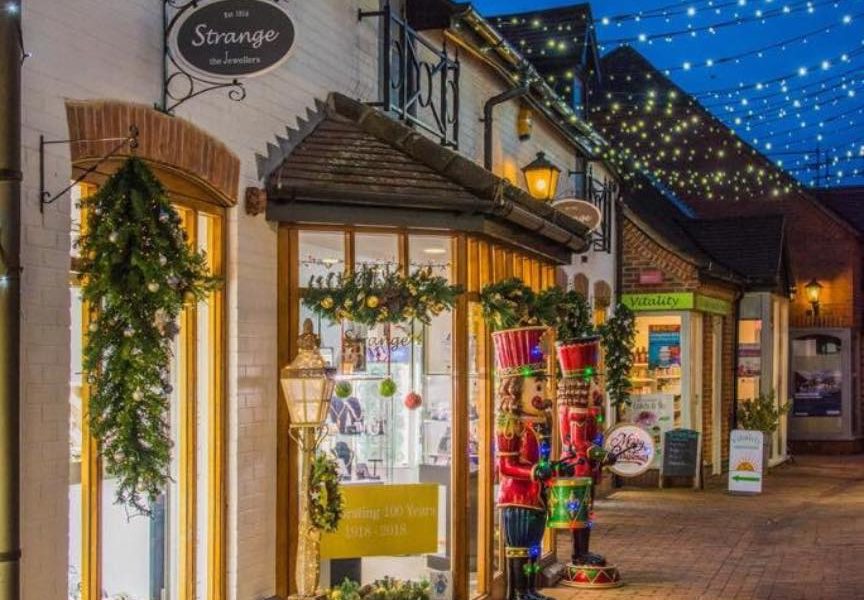 Strange the Jewellers has pulled out all the stops for its customers in Wokingham. This stunning window display goes beyond just the inside and has singing nutcrackers outside of the store to spread the festive cheer. We love your style!
---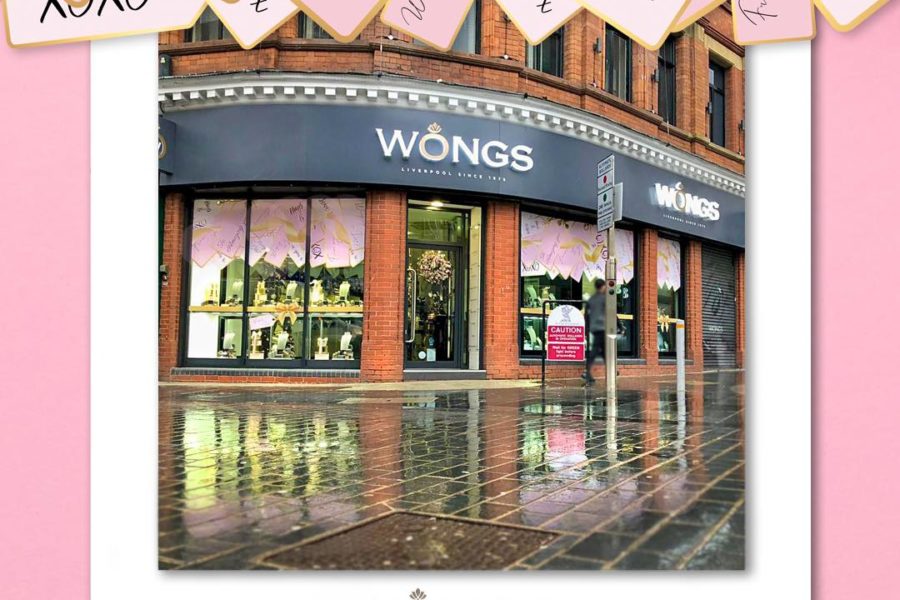 Wongs Jewellers in Liverpool has also opted for a themed Christmas window which it has been campaigning over the festive period in both its Christmas window and on social media.
Wongs Jewellers said "We are so happy to have our gorgeous decorations up with this years theme 'Wrapped Up In Love'."
Amazing job, team Wongs!
---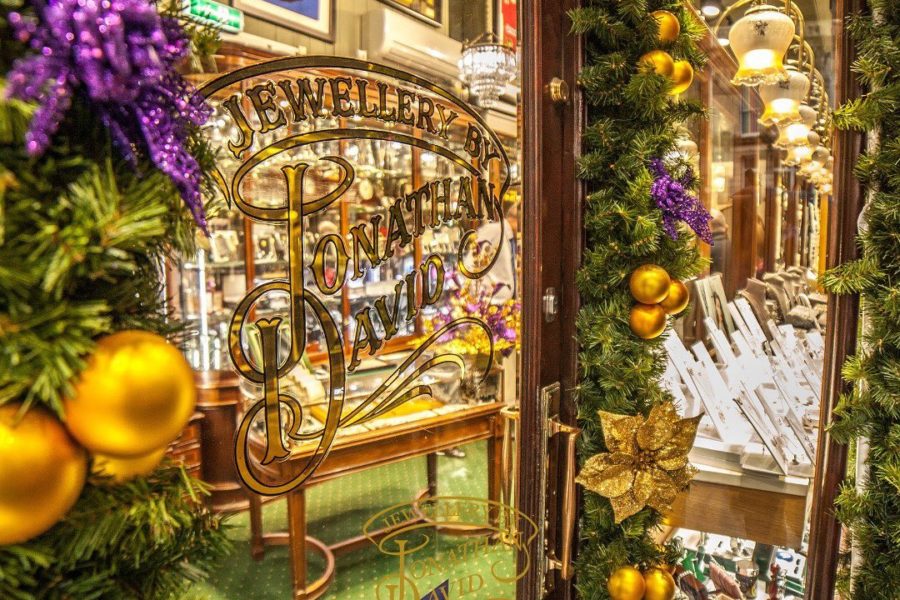 Jonathan David Jewellers is Cardiff's oldest independent jewellery store and it also has a stunning Christmas window. Boasting its gold baubles and flowers with a hint of purple, you would have a tough time not stopping at this window to check out its timeless jewellery pieces to gift someone for Christmas.
---
Tell us in the comments below which one your favourite is.