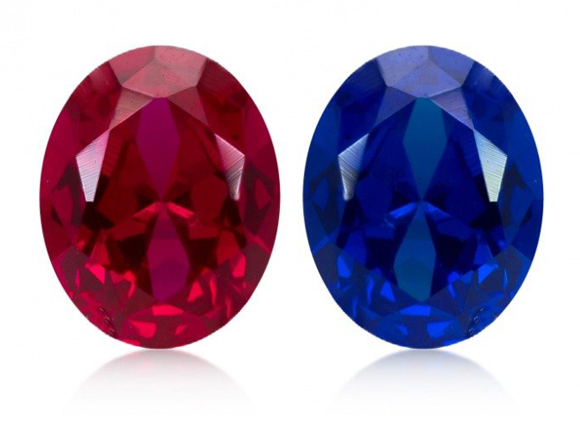 CMJ supplier Just Diamonds is introducing certified lab-grown diamonds and certified natural rubies and sapphires, and is inviting retail jewellers to incorporate its diamonds and gems selector platform free of charge.
The platform enables customers to order stones directly from retailers' websites.
"Introducing lab-grown diamonds and certified natural coloured gemstones, increases our product range, on top of our existing supply of natural diamonds. We are now offering our customers much greater choice. We have over 15,000 lab-grown diamonds and over 4,000 natural sapphires and rubies currently listed," said Dinesh Parekh, director of Birmingham-based Just Diamonds.
"This will help brick-and-mortar shops to compete in the e-commerce world, as the lab-grown diamonds and coloured gemstones have been added to our diamonds and gems selector platform, which retailers can incorporate into their websites for free," he said.
"The customer puts in their order; the retailer can then verify the order with the customer and can proceed to order the stone with us. The software is 'white labelled' to suit the requirements of the retailer."
In the diamonds and gems selector platform all coloured gemstones are accompanied by high quality 3D videos and an image. The country of origin is also shown.
Just Diamonds plans to add certified natural emeralds, as well as other gems including tanzanite, to its offering in the coming weeks and will introduce natural coloured diamonds in the next couple of months.
Just Diamonds is already recognised as a supplier of certified diamonds of a wide variety of specifications, from melee to larger certified and non-certified diamonds, all at highly competitive prices.
The company will introduce a new range of high-quality diamond semi-set and finished mounts, in 18-carat gold and platinum, in the next few weeks.
"This is something which complements the diamonds and gems we supply. Our customers are requesting this service from us," Dinesh Parekh said.
All of the lab-grown diamonds supplied by Just Diamonds and the coloured gemstones are certified by internationally recognised laboratories, such as IGI (International Gemological Institute) and ICL (International Coloured Gemstone Laboratory).