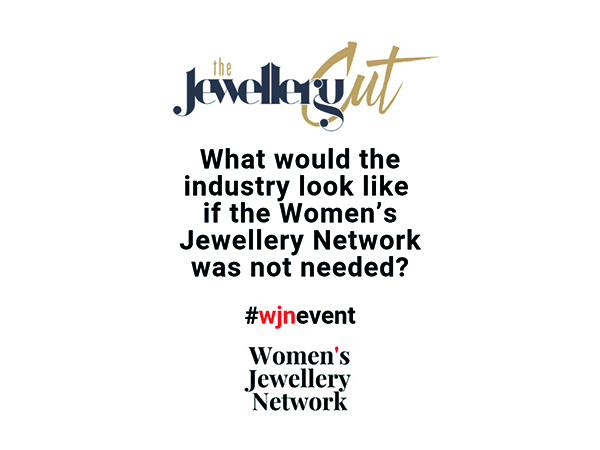 The Women's Jewellery Network will be teaming up with The Jewellery Cut to host a BIG conversation on some of the industry's hottest topics this September. The event will form part of Sunday's TJC Live programme and will take place on an exclusive private balcony overlooking Regents Street within the Pompadour Ballroom at Hotel Café Royal.
The event will feature several conversations, which will be facilitated by WJN Managing Director Victoria McKay and Communications Director Nyasha Pitt, will be guided using the World Café principles. A World Café is a structured conversational process for knowledge sharing, where groups of people discuss a topic at several tables, with individuals switching tables and getting introduced to a new discussion.
The topics of discussions will be:
– What would the industry look like if the Women's Jewellery Network was not needed?
– What if natural diamonds became as taboo as real fur?
– What would jewellery marketing look like if it reflected the diversity of the UK population?
Discussions will be filmed and photographed, with outcomes and insights promoted to the wider industry following the event. As well as access to The Jewellery Cut Live boutique jewellery show, which features the work of 27 inspiring contemporary jewellery designers, attendees will also receive complimentary refreshment, a glass of champagne and access to all networking events in dedicated break out areas.
Get your ticket for just £20 at www.womensjewellerynetwork.com and sign up to receive WJN news direct to your inbox. Follow the WJN on social media: @wj_network on Instagram and @wj_net on Twitter; search Women's Jewellery Network on Facebook and LinkedIn.